Search Results For Stephen Merchant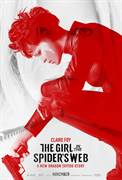 The Girl in the Spider's Web (2018)
Lisbeth Salander, the cult figure and title character of the acclaimed Millennium book series created by Stieg Larsson, will return to the screen in The Girl in the Spider's Web, a first-time...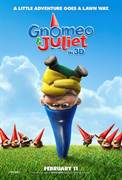 Gnomeo & Juliet (2011)
The greatest love story ever told, starring...garden gnomes? In "Gnomeo & Juliet," Shakespeare's revered tale gets a comical, off-the-wall makeover. Directed by Kelly Asbury (co-director of "Shrek...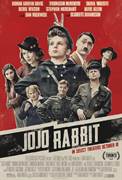 Jojo Rabbit (2019)
Writer-director Taika Waititi (THOR: RAGNAROK, HUNT FOR THE WILDERPEOPLE), brings his signature style of humor and pathos to his latest film, JOJO RABBIT, a World War II satire that follows a lonely...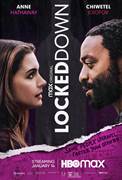 Locked Down (2021)
Just as they decide to separate, Linda (Anne Hathaway) and Paxton (Chiwetel Ejiofor) find life has other plans when they are stuck at home in a mandatory lockdown. Co-habitation is proving to be a...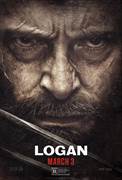 Logan (2017)
In the near future, a weary Logan cares for an ailing Professor X in a hideout on the Mexican border. But Logan's attempts to hide from the world and his legacy are up-ended when a young mutant...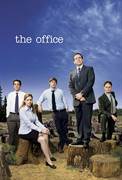 The Office (2005)
Steve Carell (The 40-Year-Old Virgin) stars in this sitcom based on Ricky Gervais and Stephen Merchant's award-winning comedy. Told through the lenses of a documentary film crew, The Office exposes...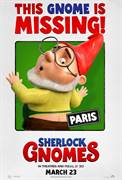 Sherlock Gnomes (2018)
The beloved garden gnomes from GNOMEO AND JULIET are back for a whole new adventure in London. When Gnomeo and Juliet first arrive in the city with their friends and family, their biggest concern is...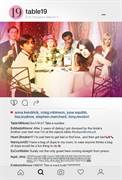 Table 19 (2017)
Ex-maid of honor Eloise (Anna Kendrick) - having been relieved of her duties after being unceremoniously dumped by the best man via text - decides to hold her head up high and attend her oldest...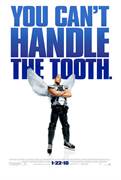 Tooth Fairy (2010)
Dwayne Johnson stars as Derek Thompson, one of the toughest hockey players around -- until he's sentenced to one week's hard labor as the world's most unlikely tooth fairy! Even though he...