Steven S. DeKnight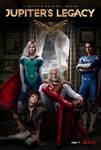 Jupiter's Legacy (2021)
After nearly a century of keeping mankind safe, the world's first generation of superheroes must look to their children to continue the legacy. But tensions rise as the young superheroes, hungry to prove...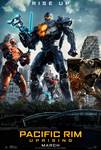 Pacific Rim: Uprising (2018)
PACIFIC RIM UPRISING director Steven S. DeKnight will be joined by stars John Boyega, Scott Eastwood, Burn Gorman and Cailee Spaeny—as well as moderator Aaron Sagers, SYFY WIRE's editor-at-large—to...
Spartacus: Blood and Sand (2010)
Betrayed by the Romans. Forced into slavery. Reborn as a Gladiator. The classic tale of the Republic's most infamous rebel comes alive in the graphic and visceral new series, Spartacus: Blood and...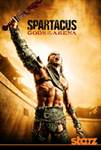 Spartacus: Gods of the Arena (2011)
"Spartacus: Gods of the Arena" tells the story of the Champion of the House of Batiatus in a more ruthless time before Spartacus' arrival, when honor was just finding its way into the arena. As the prequel...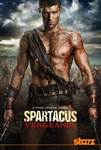 Spartacus: Vengeance (2012)
On the heels of the bloody escape from the House of Batiatus that concluded "Spartacus: Blood and Sand," the gladiator rebellion continues and begins to strike fear into the heart of the Roman...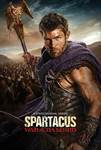 Spartacus: War of The Damned (2013)
"Spartacus: War of the Damned" sees the return on Liam McIntyre (Spartacus), Manu Bennett (Crixus), Dustin Clare (Gannicus), Dan Feuerriegel (Agron), Cynthia Addai-Robinson (Naevia) and Ellen...