Tom O'Connor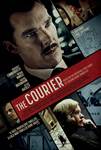 The Courier (2021)
THE COURIER is a true-life spy thriller, the story of an unassuming British businessman Greville Wynne (Benedict Cumberbatch) recruited into one of the greatest international conflicts in history. At the...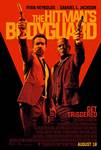 The Hitman's Bodyguard (2017)
The world's top protection agent [Ryan Reynolds] is called upon to guard the life of his mortal enemy, one of the world's most notorious hitmen [Samuel L. Jackson]. The relentless bodyguard and manipulative...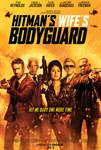 The Hitman's Wife's Bodyguard (2021)
The world's most lethal odd couple – bodyguard Michael Bryce (Ryan Reynolds) and hitman Darius Kincaid (Samuel L. Jackson) – are back on another life-threatening mission. Still unlicensed and under scrutiny,...