Ty Kelly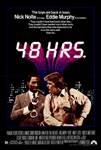 48 Hrs. (1982)
Nick Nolte and Eddie Murphy make one of the most unusual and entertaining teams ever in Walter Hill's roller-coaster thriller, 48 Hrs. Nolte is a rough-edged cop after two vicious cop-killers. He can't...
A League of Their Own (1992)
Tom Hanks, Geena Davis and Madonna star in this major-league comedy from the team that brought you Big. Hanks stars as Jimmy Dugan, a washed-up ballplayer whose big league days are over. Hired to coach...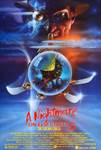 A Nightmare on Elm Street 5: The Dream Child (1989)
Alice, having survived the previous installment of the Nightmare series, finds the deadly dreams of Freddy Krueger starting once again. This time, the taunting murderer is striking through the sleeping...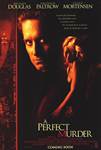 A Perfect Murder (1998)
Millionaire industrialist Steven Taylor is a man who has everything but what he craves most: the love and fidelity of his wife. A hugely successful player in the New York financial world, he considers...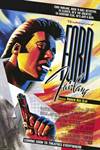 The Adventures of Ford Fairlane (1990)
Controversial and often offensive stand-up comedian Andrew Dice Clay made his debut as a feature film star in this crude comedy. Fairlane is a "rock and roll detective" who works in the music...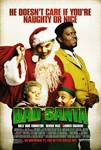 Bad Santa (2003)
The baddest Santa ever comes to town with the hilarious Billy Bob Thornton, Bernie Mac, and John Ritter! Ill-mannered store Santa Willie Stokes (Thornton) is really a safecracker with a holiday tradition...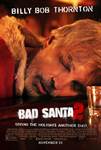 Bad Santa 2 (2016)
BAD SANTA 2 returns Academy Award®-winner BILLY BOB THORNTON to the screen as America's favorite anti-hero, Willie Soke. Fueled by cheap whiskey, greed and hatred, Willie teams up once again with his angry...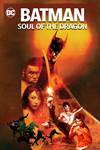 Batman: Soul of the Dragon (2021)
Set in the midst of the swinging 1970s, this Elseworlds adventure finds Bruce Wayne training under a master sensei. It is here that Bruce, along with other elite students, is forged in the fire of the...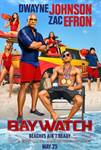 Baywatch (2017)
BAYWATCH follows devoted lifeguard Mitch Buchannon (Johnson) as he butts heads with a brash new recruit (Efron). Together, they uncover a local criminal plot that threatens the future of the Bay.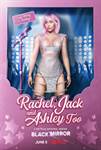 Black Mirror (2011)
Black Mirror is an anthology series that taps into our collective unease with the modern world, with each stand-alone episode a sharp, suspenseful tale exploring themes of contemporary techno-paranoia....