Tyler Perry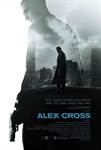 Alex Cross (2012)
ALEX CROSS follows the young homicide detective/psychologist (Tyler Perry), as he meets his match in a serial killer (Matthew Fox). The two face off in a high-stakes game of cat and mouse, but when the...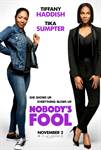 Nobody's Fool (2018)
Trying to get back on her feet, wild child Tanya (Tiffany Haddish) looks to her buttoned-up, by the book sister Danica (Tika Sumpter) to help her get back on track. As these polar opposites collide — with...