Vincent Gardenia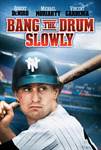 Bang The Drum Slowly (1973)
Robert De Niro and Michael Moriarty star in this superbly crafted film about the unlikely friendship between two baseball players. Moriarty plays the team's ace pitcher and social charmer; De Niro...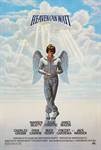 Heaven Can Wait (1978)
Heaven Can Wait is a romantic fantasy about Joe Pendleton (Warren Beatty), a Los Angeles Rams quarterback who is accidentally summoned to Heaven by an overly zealous celestial escort. Pendleton is returned...