Search Results For Wesley Snipes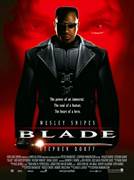 Blade (1998)
When Blade's mother was bitten by a vampire during pregnancy, she did not know that she gave her son a special gift while dying: All the good vampire attributes in combination with the best human...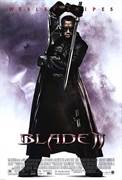 Blade II (2002)
A rare mutation has occurred within the vampire community. The Reaper. A vampire so consumed with an insatiable bloodlust that they prey on vampires as well as humans, transforming victims who are...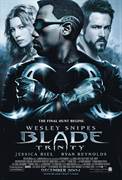 Blade Trinity (2004)
Wesley Snipes returns as the day-walking vampire hunter in the explosive third and final film of the Blade franchise, Blade: Trinity. For years, Blade has fought against the vampires in the cover of...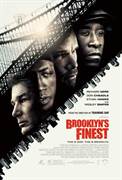 Brooklyn's Finest (2010)
In the course of one chaotic week, the lives of three conflicted New York City police officers are dramatically transformed by their involvement in a massive drug operation in Brooklyn's Finest...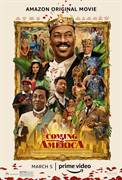 Coming 2 America (2021)
Set in the lush and royal country of Zamunda, newly-crowned King Akeem (Eddie Murphy) and his trusted confidante Semmi (Arsenio Hall) embark on an all-new hilarious adventure that has them traversing...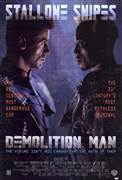 Demolition Man (1993)
Frozen in 1996, Phoenix, a convicted killer is "thawed" out for parole well into the 21st century. Revived into a crime-free society, Phoenix resumes his murderous rampage, and no one can stop him....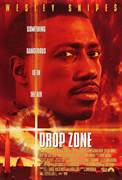 Drop Zone (1994)
Wesley Snipes freefalls into the daredevil world of sky-diving in this high-octane thriller that takes crime-fighting to new heights. U.S. Marshal Pete Nessip (Snipes) finds his career in hot water...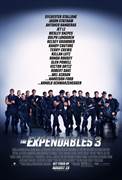 The Expendables 3 (2014)
In THE EXPENDABLES 3, Barney (Stallone), Christmas (Statham), and the rest of the team come face-to-face with Conrad Stonebanks (Gibson), who years ago co-founded The Expendables with Barney....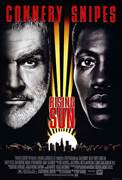 Rising Sun (1993)
In a world where whoever controls the technology controls the truth, and whoever controls the truth can win the war, Lieutenant Web Smith (Wesley Snipes) — a liaison officer with the LAPD...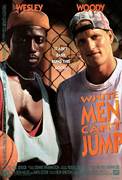 White Men Can't Jump (1992)
Billy Hoyle (Woody Harrelson) and Sidney Deane (Wesley Snipes) are an unlikely pair of basketball hustlers. They team up to con their way across the courts of Los Angeles, playing a game that's...