Zach Braff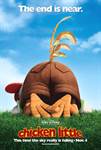 Chicken Little (2005)
After Chicken Little causes widespread panic--when he mistakes a falling acorn for a piece of the sky--the young chicken is determined to restore his reputation. But just as things are starting to go his...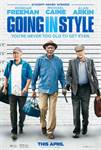 Going in Style (2017)
Oscar winners Morgan Freeman ("Million Dollar Baby"), Michael Caine ("The Cider House Rules," "Hannah and Her Sisters") and Alan Arkin ("Little Miss Sunshine") team...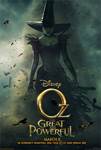 Oz: The Great and Powerful (2013)
Disney's fantastical adventure "Oz The Great and Powerful," directed by Sam Raimi, imagines the origins of L. Frank Baum's beloved character, the Wizard of Oz. When Oscar Diggs (James Franco), a small-time...