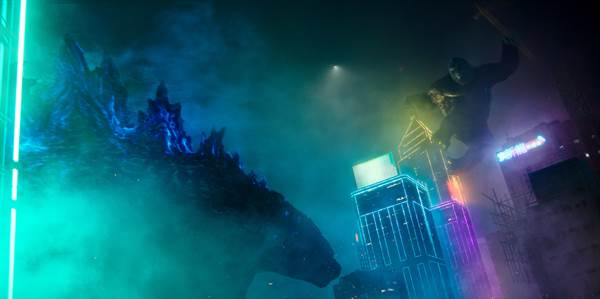 Apple TV+ is looking to bring a live-action Godzilla series to the screen, courtesy of Legendary Television. The series is untitled but continues the story of the Legendary Monsterverse, established in films like Kong: Skull Island and 2014's Godzilla.
Following the battle between Godzilla and the Titans, and the reality that monsters truly exist, this series follows a family's journey to uncover its secrets and a legacy linking them to an organization known as Monarch, a secret government entity that has played a major role in the Monsterverse franchise.
Chris Black and Matt Fraction co-created the series with both sharing duties as executive producers. Executive producing will also include Takemasa Arita of Toho Co., Ltd. Toho, owner of the Godzilla character has licensed the rights to Legendary for the series.
There are four films in the rebooted Monsterverse to date. The films have collectively grossed nearly $2 billion at the global box office. There is also a Skull Island anime series in the works at Netflix.