Godzilla (2014)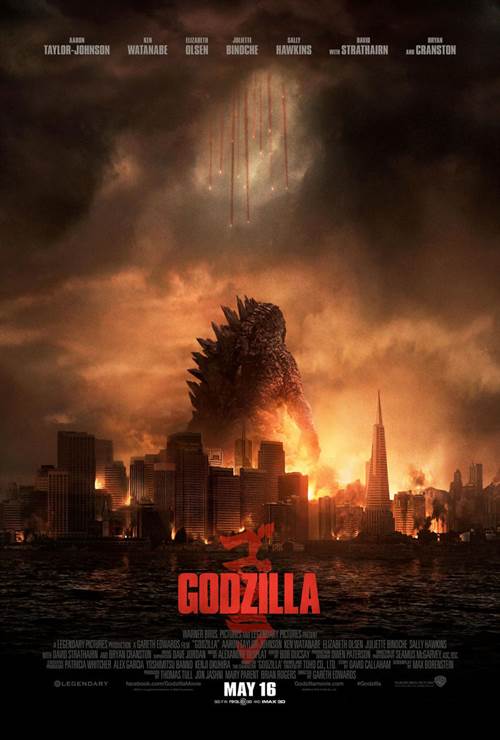 Share this:
| | |
| --- | --- |
| Director: | |
| Writers: | |
| Cast: | |
| Released: | Friday, May 16, 2014 |
| Length: | 123 minutes |
| Studio: | Warner Bros. |
| Genre: | Sci-Fi/Fantasy, Action/Adventure |
| Rating: | Some material may be inappropriate for children under 13. |
Synopsis
Ford Brody (Aaron Taylor-Johnson), a Navy bomb expert, has just reunited with his family in San Francisco when he is forced to go to Japan to help his estranged father, Joe (Bryan Cranston). Soon, both men are swept up in an escalating crisis when Godzilla, King of the Monsters, arises from the sea to combat malevolent adversaries that threaten the survival of humanity. The creatures leave colossal destruction in their wake, as they make their way toward their final battleground: San Francisco.

Purchase DVD/Blu-ray/4K UHD physical copy of Godzilla today at Amazon.com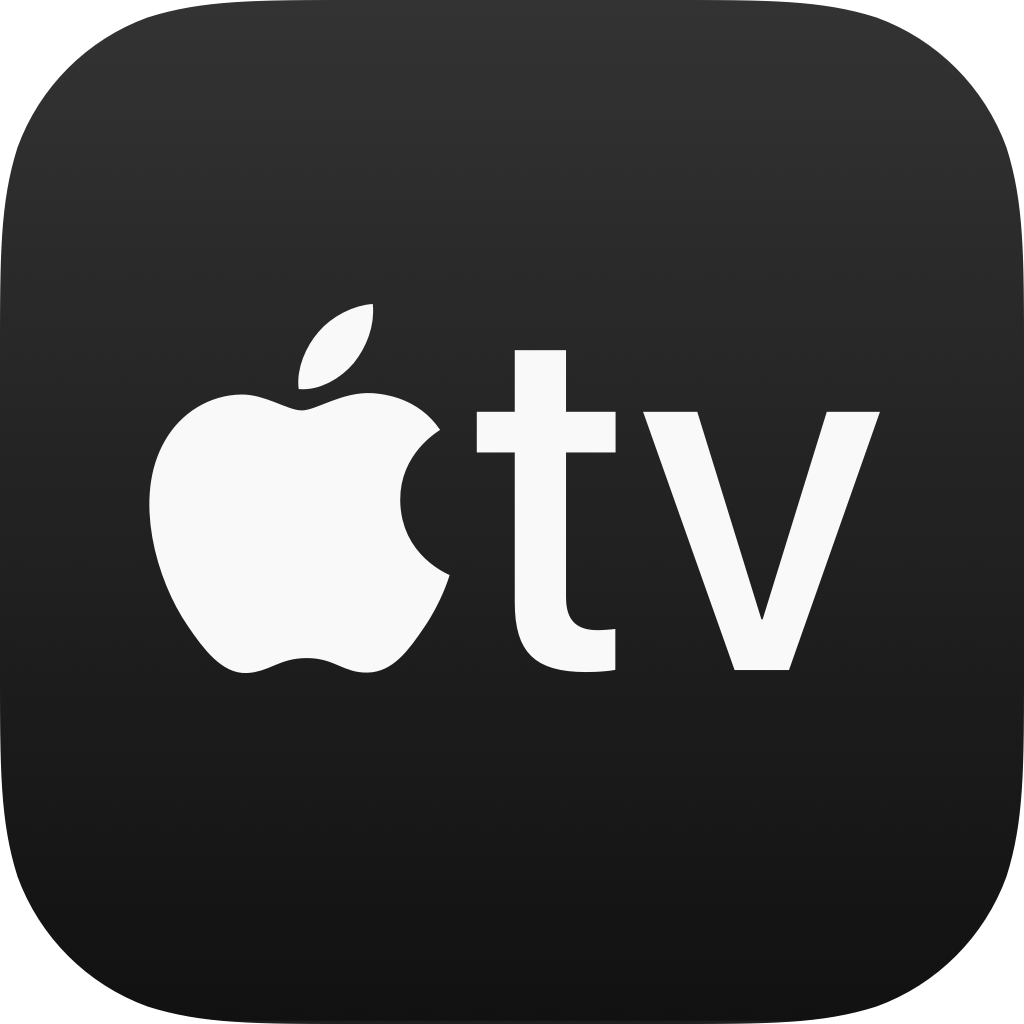 Download Godzilla in Digital HD/4K from the iTunes store.
Listen to the Godzilla soundtrack on Apple Music.
Godzilla images are © Warner Bros.. All Rights Reserved.
New Godzilla Film To Be Grounded In Reality
10/9/2012 4:08 PM EST
Gareth Edwards, who will be directing the "Godzilla" reboot, says that the reason he took it on was to give the film a whole new perspective.   In a recent interview with Total Film, he said, "My main idea was to imagine 'If this really happened, what would it be like?' I want to take a grounded, realistic approach to a Godzilla film."   He went on to say that  "I've never worked this hard, this l...
More>>
Warner Bros Set To Unleash Godzilla on The World Again in 2014
9/14/2012 10:36 AM EST
"Godzilla" will once again be making an appearance on the big screen. The reboot for the franchise is set to be released May 16, 2014 by Warner Bros and Legendary Pictures.The film will be directed by Gareth Edwards and is being made in partnership with rights owner Toho. It is said that this film will be a more gritty, realistic action film than those previous, and that it will also be in 3D.  Da...
More>>
Godzilla Blu-ray Review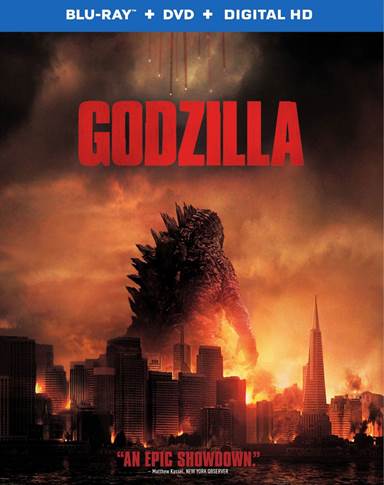 If you want to see a movie with a good storyline, great CG and lots of action, you need to watch "Godzilla" out now on Blu-ray and DVD. The latest remake is very different from any of its predecessors and is worth seeing at least once. Unlike the some other versions, this Godzilla is really the good guy disguised as a huge radioactive lizard. The new twist on the classic story makes you want to root for Godzilla to see if he can "save the day".

"Godzilla" starts at a nuclear power plant in Japan in 1999. After a meltdown supposedly triggered by an earthquake leaves the area devastated, Joe Brody, played by Bryan Cranston (Breaking Bad), can't resolve himself to the fact that his wife dies in an "accident". Fast forward 15 years to present day and the same seismic activity that caused the meltdown has reappeared. When Joe and his son Ford, Aaron Taylor- Johnson (Captain America: The Winter Soldier), find themselves back in Japan, they discover an alien being that has been growing and feeding off of radioactive energy for the past 15 years. The alien eventually escapes its enclosure to meet its mate; an even larger, female creature. The emergence of these aliens also awakens a long dormant creature, Godzilla, whose purpose it to hunt and kill these aliens.

The story has a human interest touch and plays to the audience's sentimentalities as we see Ford's mom and dad both die because of these creatures, as well as, the parallel way they affect his wife and child. Making Godzilla the "hero" of this plot is a little farfetched and completely different from any past movies about the huge lizard. I enjoyed the tie in with Hiroshima as Dr. Ishiro Serizawa, Ken Watanabe (Inception), explains that his father died that day and the bombing was really an attempt to kill the aliens and Godzilla. While the plot was interesting and kept my attention, I felt the movie was a little too long at times and some of the action could have been scaled back while still remaining effect.

The Blu-ray presented 1080p is outstanding. The clarity of everything on screen is extremely impressive. Even though the film is shot mostly in the dark, the monsters are easily seen on the small screen. Godzilla's DTS-HD master Audio 7.1 losses soundtrack is like amazing. Not only does Godzilla's roar come through load and clear, so does the subtle sounds of mayhem in the distance while the action is focused on the humans.

Godzilla contains the now standard digital copy of the film, a DVD copy, as well as some fluff pieces about the creation of the film, and backstory on the M.U.T.O. and the king of monsters himself, Godzilla. Hopefully Warner Bros. will someday create a special edition Blu-ray with more special features that truly give Godzilla, the history it deserves.

Along with the story, the CG in the film was truly amazing. Finding the design of Godzilla and the M.U.T.O to be exceptional and was really impressed with the graphical quality. The care and time Warner Bros. took on the transfer makes this Blu-ray a contender for one the best transfers of the year. Overall, Godzilla was enjoyable, and better than I thought it could be. It is a must for any true Godzilla or monster movie fan to add to their collection. B-
Read More Godzilla Reviews
For more reviews please visit our film/television review section.
With Godzilla vs Kong coming right around the corner, it's time for FlickDirect's Austin Put...

Ford Brody (Aaron Taylor-Johnson), a Navy bomb expert, has just reunited with his family in San Fran...

Ford Brody (Aaron Taylor-Johnson), a Navy bomb expert, has just reunited with his family in San Fran...
SPONSORED LINKS