Entertainment News Archive
Entertainment News Before 3/26/2019

Kristen Stewart Offered Akira Film Adaption Role
It's been reported that Kristen Stewart has been offered a role in the upcoming film, "Akira". In fact, the role would be the female lead of Kei.Parts have also been offered to Gary Oldman, Helena Bonham Carter and Garrett Hedlund. Kei is a medium who bec...

Brad Pitt to Retire In Three Years
Brad Pitt sat down for an interview with Australia's "60 Minutes" recently and told journalist Tara Brown that he will be retiring from acting when he is 50.Brown had asked Pitt how long he thought he would like to be in the business for, and he said "Thre...

Warner Bros. and Universal Studios Bring out a Star Studded Ca...
The stars were out the night of Saturday November 12, 2011 at new Harry Potter village Universal Studios Islands of Adventure Theme Park Orlando, Florida for the Harry Potter and the Deathly Hallows Part 2 Blu-ray release celebration. Being on the carpet at this amazin...
The Hunger Games Trailer Released
"The Hunger Games", the film adaptation of Suzanne Collins' novel, had its official trailer released by Lionsgate.The science fiction film will follow a post apocalyptic time in America in which the "Hunger Games" becomes an event where young adults g...

Witherspoon and Adams Up for Lead in Trouble With The Curve
The film "Trouble With The Curve" saw Sandra Bullock walk away, but has a couple of actresses vying for the lead.Amy Adams and Reese Witherspoon are both in the running for the lead opposite Clint Eastwood. The film is about a basketball scout (Eastwood) who, becau...

Bradley Cooper Passes on The Man from U.N.C.L.E.
Bradley Cooper has turned down a role in the Steven Soderbergh film, "The Man From U.N.C.L.E."The role would be that of Napoleon Solo, and American spy, who along with his partner, battle the evil organization T.H.R.U.S.H.. The film is said to be set in the 1960s.C...

Brett Ratner Releases Apology; Eddie Murphy Resigns as Oscars Host
Brett Ratner, director of "Town Heist" and "Rush Hour", recently made some controversial remarks during a recent interview. Those comments are now the reason why he will be backing out of producing the Oscars.Among other unsavory comments, Ratner is mostl...

Nicki Aycox Discusses Christina, Supernatural, and More with F...
You have Christina Coming Out as I understand, and I would love you to tell me about it. I know it is set after WWII, and your boyfriend comes home after the war. I understand it takes place in one room and just gets more and more intense. There is a...

Ubisoft Makes Assassin's Creed Deal
Ubisoft, the game publisher, has plans to make their next film release, "Assassin's Creed", better than your average video game genre film. In fact they have secured a deal that will help them do just that.With the deal, Ubisoft has gained full control over the...

Ridley Scott Discusses Prometheus/Alien Connection
Ridley Scott recently interviewed with the Wall Street Journal's Speakeasy and spoke about about his next film, "Prometheus", and how it will mix with "Alien".He told them that the final minutes of "Prometheus" will be "a pretty good DNA of...
SPONSORED LINKS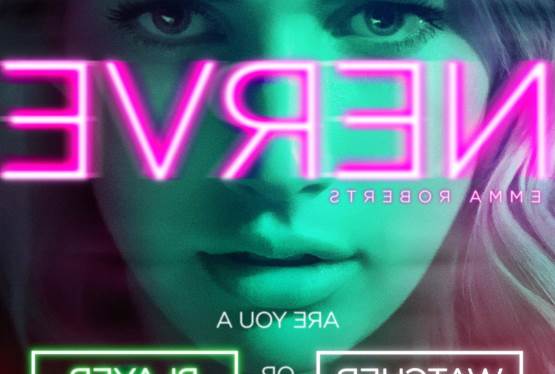 Nerve
WAS: $12.99
NOW: $9.99