The Farewell (2019)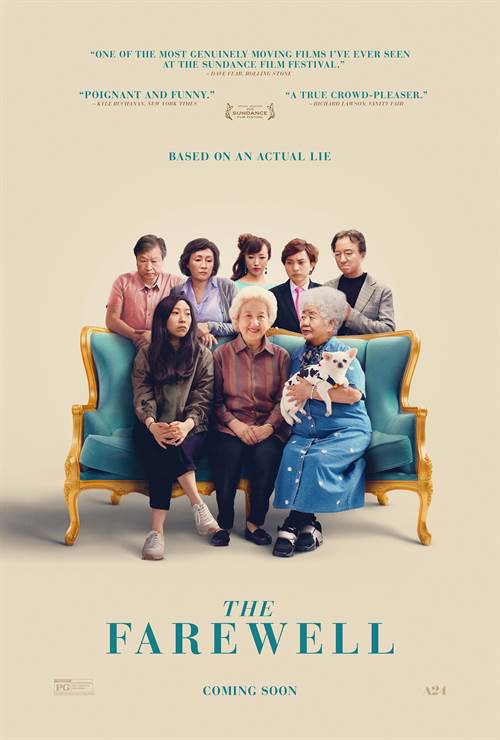 | | |
| --- | --- |
| Director: | |
| Writers: | |
| Cast: | |
| Released: | Friday, July 12, 2019 |
| Length: | 98 minutes |
| Studio: | A24 |
| Genre: | Comedy, Drama |
| Rating: | Some material may not be suitable for children. |
The Farewell Synopsis
In this funny, uplifting tale based on an actual lie, Chinese-born, U.S.-raised Billi (Awkwafina) reluctantly returns to Changchun to find that, although the whole family knows their beloved matriarch, Nai-Nai (grandma), has been given mere weeks to live, everyone has decided not to tell Nai Nai herself. To assure her happiness, they gather under the joyful guise of an expedited wedding, uniting family members scattered among new homes abroad. As Billi navigates a minefield of family expectations and proprieties, she finds there's a lot to celebrate: a chance to rediscover the country she left as a child, her grandmother's wondrous spirit, and the ties that keep on binding even when so much goes unspoken. With The Farewell, writer/director Lulu Wang has created a heartfelt celebration of both the way we perform family and the way we live it.

Purchase DVD/Blu-ray/4K UHD physical copy of The Farewell today at Amazon.com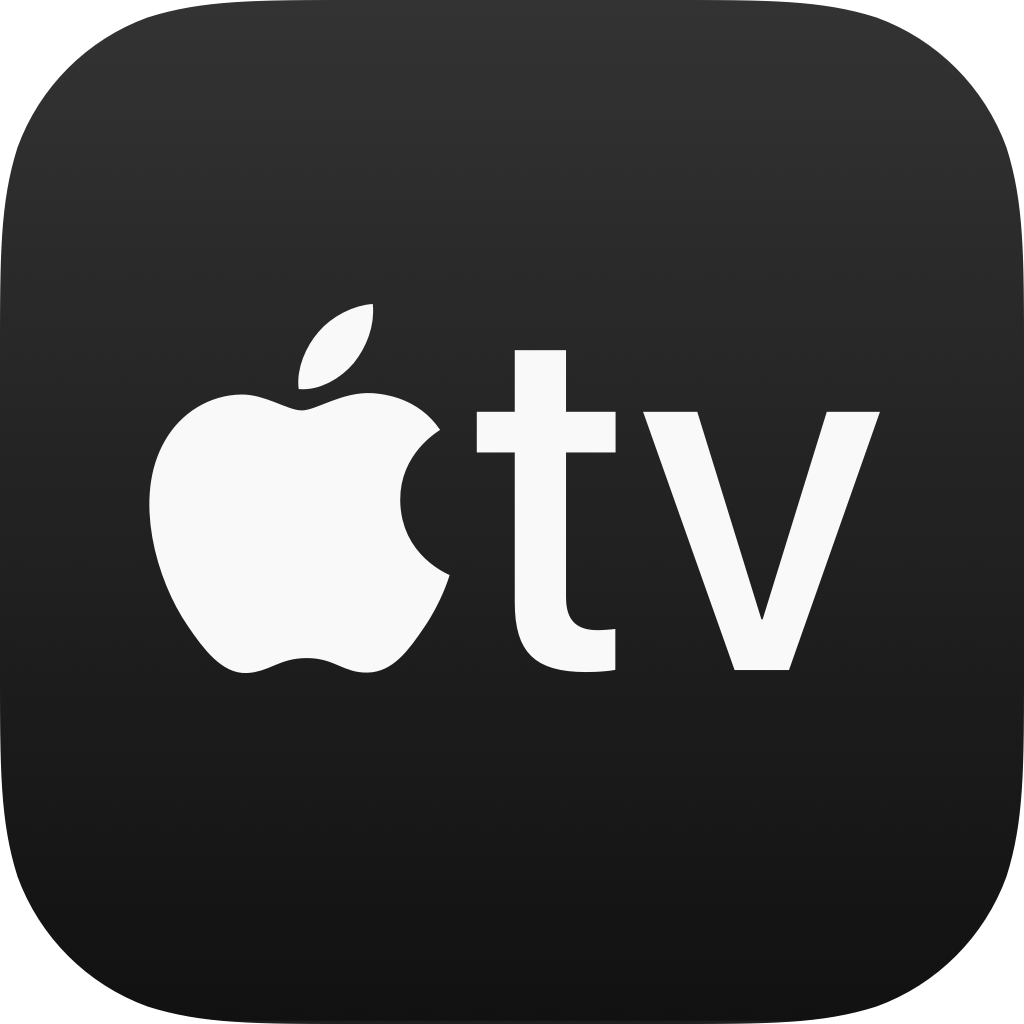 Download The Farewell in Digital HD/4K from the iTunes store.
The Farewell images are © A24. All Rights Reserved.
The Farewell Theatrical Review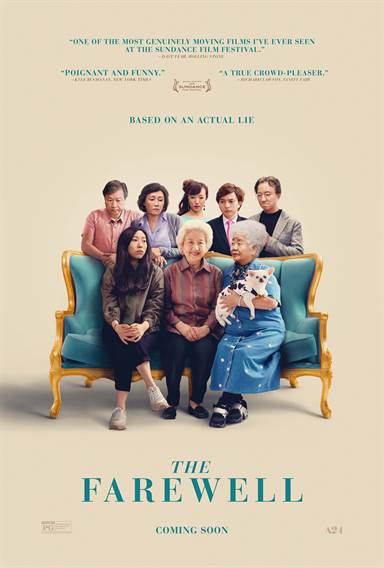 Family – to each of us the word means something different. It could be your immediate family; siblings and parents; or it could be your extended family; grandparents, aunts, uncles, cousins. For some, it includes people you are not blood-related to – friends. However you define the word, it is still a group of people of who you rely on and who lean on you in times of need. What happens though when your family chooses to lie to one of your own because in their minds it is the better way of doing things? What if you disagree with their assessment? Writer/Director Lulu Wang explores this idea, among others, in her new film, The Farewell.
Billi (Awkwafina; Crazy, Rich Asians) is a Chinese – American struggling to make ends meet in New York. Her Nai Nai (grandma) (Shuzhen Zhou), still lives in China and the family has just found out that she has stage four lung cancer. The family has decided not to tell Nai Nai and under the guise of celebrating Billi's cousin getting married the whole returns home to China one last time to see Nai Nai. Billi, who is more American than Chinese, is against this from the start but manages to go along with the ruse even when Nai Nai has to go to the hospital because she has a "cough" that won't go away.
Wang masterfully navigates this story and all the complicated nuances that go along with it. She balances the contrasts between Chinese culture and Billi's "Americanized" lifestyle with a sensitivity only she could understand as Billie is an extension of herself. It is clear from her writing and directing that she appreciates the dynamics of complicated family issues while feeling trapped between two different worlds – that of Western sensibilities and the traditions of Eastern Culture.
Her use of symbolism throughout the film makes one ponder the complex and delicate ideals between East and West, Family and Society and Life and Death. The rainbow arch, for example, could be seen as a bridge between worlds or as a coming together of two ends of one spectrum. The bird in the window could also have a few different meanings depending on one's thoughts and perspective on life. Whatever you may take away from the film, it is clear the story is relatable on many varied and different levels.
Awkwafina leads a wonderful cast of Asian actors who only enhance the dialogue presented by Wang. Known more for her comedic roles and music career, Awkwanfina is perfectly cast as the woman caught between two vastly different worlds. At numerous points in the film, she speaks volumes with her facial expressions without uttering a word. When she does speak (either in English or Mandarin) her subtle and subdued tone reveals a woman battling between what she thinks is right versus her family's wishes. Zhou is a delight as Nai Nai and she and Awkwafina have a natural chemistry that makes their perceived familial connection believable. The rest of the cast works as terrific compliments to these two ladies.
By the end of this movie, audience members will find themselves wanting to reconnect with their relatives from near and far. They will also long for a few more moments with those in their lives who have passed away. I walked out the theater missing my own grandmother which garnered a mix of emotions. The way Wang tells her story is both subtle and sublime and almost makes me wish my family would adopt the same tradition.
This is a film everyone should see not only because it is well made, entertaining and enjoyable but also because it makes one think and ponder. Wang and Awkwafina deserve every accolade they will certainly receive.
Grade: A
For more reviews please visit our film/television review section.
On this week's home video reviews, FlickDirect correspondent, Austin Putnam review's THE FAREWELL....

The Farewell Director, Lulu Wong, sat down with FlickDirect Correspondent Allison Rose to discuss Family, Chinese Culture, casting Awkwafina, and...
In this funny, uplifting tale based on an actual lie, Chinese-born, U.S.-raised Billi (Awkwafina) reluctantly returns to Changchun to find that, altho...
SPONSORED LINKS