Body Cam (2020)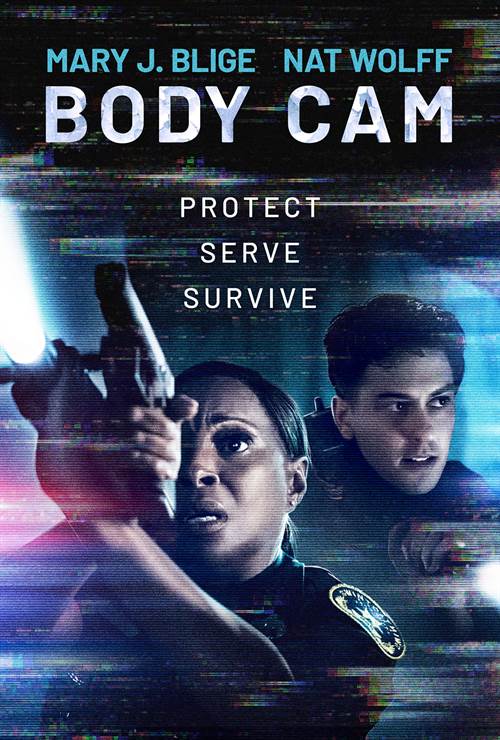 | | |
| --- | --- |
| Director: | |
| Writers: | |
| Cast: | |
| Released: | Tuesday, May 19, 2020 |
| Length: | 96 minutes |
| Studio: | Paramount Pictures |
| Genre: | Horror |
| Rating: | Under 17 requires accompanying parent or adult guardian. |
Body Cam Synopsis
While investigating the bizarre murder of a fellow officer, veteran Renee Lomito (Mary J. Blige) discovers a mysterious figure in their body cam footage. Haunted by visions of the event, she suspects something supernatural is targeting the cops in her unit. Now, in a race against time to find the one person she thinks can stop these killings, Rene uncovers a sinister secret among the police force surrounding the shooting and cover up of an unarmed youth. Nat Wolff also stars in this intense action thriller.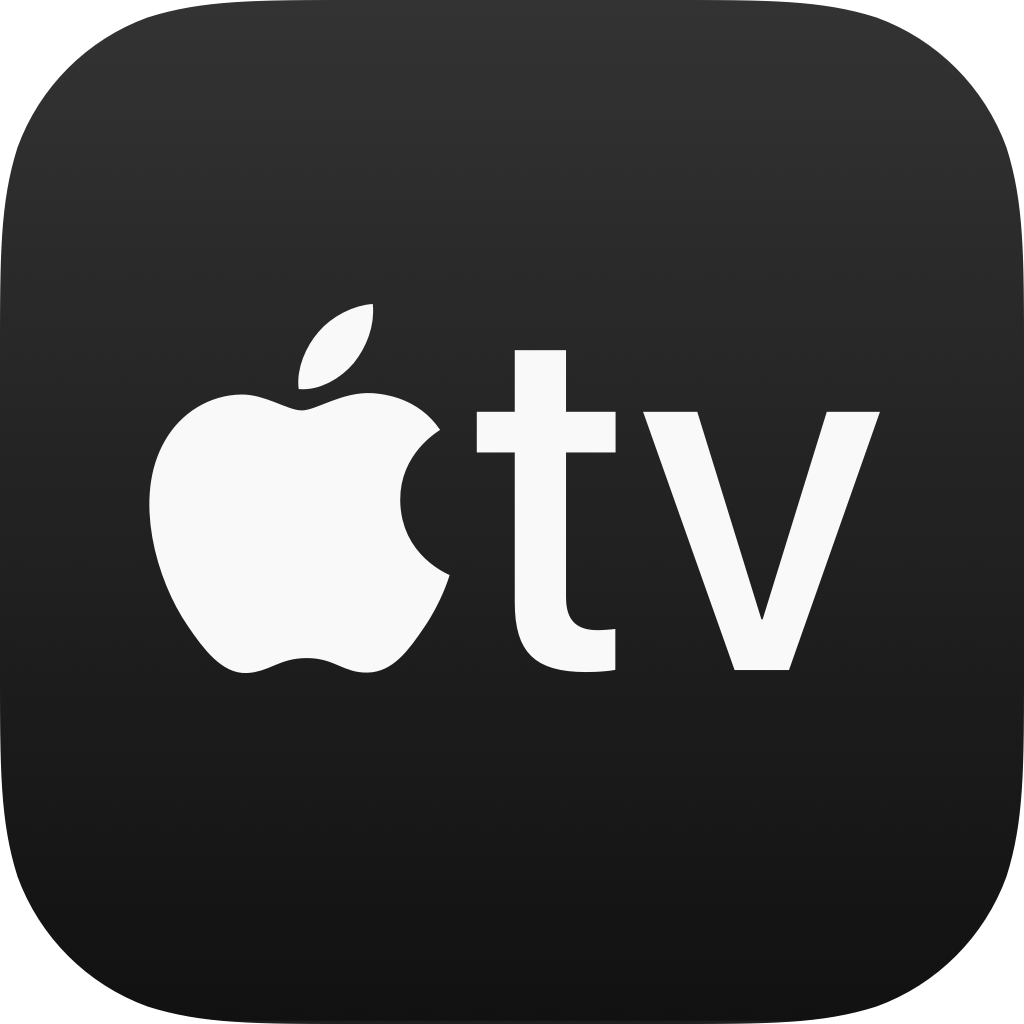 Stream Body Cam in Digital HD/4K from the AppleTV store.
Body Cam images are © Paramount Pictures. All Rights Reserved.
Win a Copy of Body Cam Starting Mary J. Blige
7/6/2020 5:47 PM EST
Unfortunately, we live in a world where almost anything can be recorded and police are forced to wear body cameras to record any arrests they make.  Sometimes those cameras can catch the officers in unethical practices and be used as evidence against them.  When one of those moments is recorded the offending officers will do almost anything to have that footage erased but they will learn their act...
More>>
Mary J. Blige Releases New Single from Body Cam Sountrack Can't ...
5/22/2020 2:29 PM EST
Mary J. Blige has released her new song "Can't Be Life" today, available on Apple Music and Spotify.The song reunites Blige with longtime collaborators Chucky Thompson (My Life, Mary, The Breakthrough), Denise Rich ("Don't Waste Your Time" duet w/Aretha Franklin from Mary) and Bruce Miller (No More Drama, Love & Life), and brings in longtime songwriting vets Stacy Barthe (Beyonce, Nipsey Hussle, R...
More>>
Body Cam Review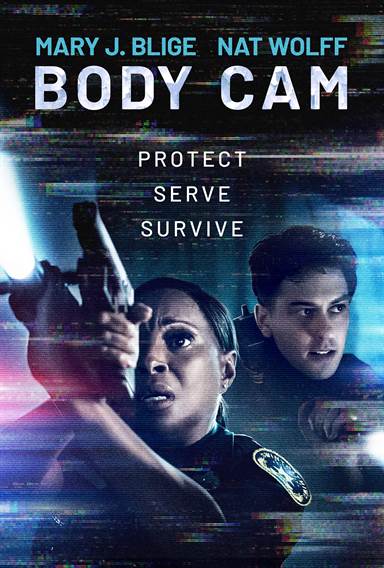 Racial profiling has been a problem in this country for many years and there are stories of white police officers shooting and killing unarmed, black men on a regular basis. Usually, films with this type of story are dramas where family, friends, and communities, search for answers and justice for their fallen loved ones. However, what happens when this type of backstory becomes the plot for a supernatural, thriller/horror story? You end up with Paramount Pictures' latest Digital HD release, Body Cam. At 93 minutes long and a VOD release, you might think this film is going to be terrible and while you aren't completely wrong, you aren't completely right either.
Renee (Mary J. Blige; Rock of Ages) is a veteran cop who made a public blunder after her son accidentally died when he drowned in the neighbor's pool. She wants to get back to work but is afraid of making any more mistakes that might embarrass her precinct. When she and rookie cop Danny (Nat Wolff; Paper Towns) respond to a call for backup from their fellow officer, what they find is a grisly murder scene. As Renee reviews the car cam footage she can't believe what she sees. However, when the detectives get to the crime scene she is told the camera was damaged and there is no footage of what happened.
Renee then somehow stumbles on the story of a young man who was killed by police officers in her precinct but who was acquitted of any wrongdoing. Somehow believing his mother is involved with what happened to her friend and fellow office, Renee tries to locate Taneesha (Anika Noni Rose; Dreamgirls). As more of these cop killings occur, Renee tries to get to the bottom of what is going on and finds a tangled web of deception and a supernatural being bent on revenge.
Blige is hit or miss in this movie, sometimes wooden in how she delivers her lines while at other points rather emotional. Wolff fares better as the rookie cop who is hiding a secret he can't live with any longer. Noni Rose has a smaller role but does quite a bit with it, portraying equal parts grieving mother with a woman afraid of what is going on around her. The rest of the supporting cast isn't especially memorable but they hold their own.
Director Malik Vitthal (Imperial Dreams) also has some good points and some bad points. The film starts off slow and the scene in which Renee and Danny spend ten minutes searching Taneesha's abandoned house is about seven minutes too long. Luckily, the film does pick up in the last twenty minutes or so. Vitthal also maintains a solid balance between jump scare, gore, and drama so the audience doesn't feel they are missing anything within the horror genre but don't feel the jumps and gore are overdone.
The script, however, is iffy at best so it didn't give Vitthal all that much to work with. For example, instead of drawing out the plot point, via some solid detective work, Renee realizes easily and early on that Taneesha is somehow connected to what is happening. The film couldn't decide if it was a drama, thriller, or a horror movie so it sweeps some things under the rug too quickly while focusing time and energy on moments that aren't as necessary (see my note above about searching Taneesha's house).
By the end of an hour and a half, the audience is ready for the story to be over but at the same time Body Cam ties up the loose ends, connecting the dots neatly with a big bow. If you are into supernatural, horror, gore and some jump scares, this film is right up your alley.
Grade: C+
For more reviews please visit our film/television review section.
SPONSORED LINKS