Blade (2023)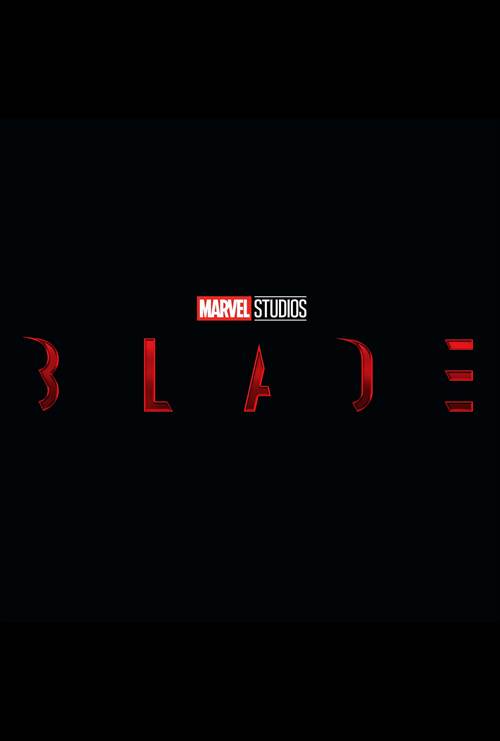 | | |
| --- | --- |
| Writers: | |
| Cast: | |
| Released: | Friday, November 3, 2023 |
| Studio: | Walt Disney Pictures |
| Genre: | Action/Adventure |
| Rating: | This Film Is Not Yet Rated |
Blade Synopsis
No synopsis is available.

Download the Movie Hype App to be alerted when it is.
Blade images are © Walt Disney Pictures. All Rights Reserved.
See an Advance Screening of BLACK PANTHER: WAKANDA FOREVER in Fl...
11/2/2022 11:10 AM EST
The passing of Chadwick Boseman two years left a question mark at Marvel Studios as to how to proceed with the Black Panther Films.  When it was announced there would still be a sequel, BLACK PANTHER: WAKANDA FOREVER, fans wondered how they would make it and how could it be without Boseman? After anxiously waiting, the sequel is set to premiere on November 11, 2022.  Marvel Studios, in conjunction...
More>>
Production on Blade Halted Until 2023
10/11/2022 3:47 PM EST
Production on Marvel's "Blade" has been shut down temporarily due to the search for a new director. The studio is looking to resume production in early 2023.The film will star Mahershala Ali as the title character, alongside Aaron Pierre and Delroy Lindo. The original trilogy starred Wesly Snipes and Kris Kristofferson."Blade" was created in 1973 by writer Marv Wolfman for The Tomb of Dracula No. ...
More>>
Marvel Makes Exciting Announcements at Comic-Con
7/24/2022 8:17 PM EST
Yesterday at San Diego Comic-Con, Marvel made some exciting announcements about their upcoming releases. Kevin Feige, president of Marvel Studios and chief creative officer of Marvel, was joined by moderator Ash Crossan to deliver Marvel Studios' long-awaited live-action panel. Here is what we learned about upcoming film releases:* MULTIVERSE SAGA: Two Avengers Films to Culminate the Saga - Phases...
More>>
Jack Schreier Set to Direct Marvel's Thunderbolts
6/10/2022 2:29 PM EST
Jack Schreier has been tapped to direct the upcoming Marvel film "Thunderbolts". Schreier directed the Sundance favorite  "Robot & Frank", as well as "Paper Towns", and the upcoming Netflix series  "Beef". He also worked on music videos for Kanye West and Kendrick Lamar.Plot details about the film are being kept under wraps, but the general story focuses on a group of villains who are commissioned...
More>>
Doctor Strange in the Multiverse of Madness Opens to Huge Box Of...
5/9/2022 2:00 PM EST
Marvel Studios and Disney's "Doctor Strange in the Multiverse of Madness" made a great start at the box office this weekend. The film, which stars Benedict Cumberbatch, has grossed $187 million domestically for its opening weekend, which brings the global earnings to $449.4 million.These numbers make the Sam Raimi directed film the 11th biggest domestic opening in history and the 7th biggest openi...
More>>
Disney Announces Launch Date for Ms. Marvel Series
3/15/2022 10:19 AM EST
Disney+ has released the trailer and poster for the upcoming Marvel Studios' series "Ms. Marvel". They also announced that the series will be released exclusively on the streaming service on June 8.Marvel Studios' "Ms. Marvel" is a new, original series that introduces Kamala Khan, a Muslim American teenager growing up in Jersey City. An avid gamer and a voracious fan-fiction scribe, Kamala is a Su...
More>>
Marvel Releases Love Letter To The MCU and Teases Phase Four
5/3/2021 3:39 PM EST
Today, Marvel Studios released a sizzle reel, narrated by Stan Lee, that gives fans a look back at what has happened in the Marvel Cinematic Universe as well as what's to come in phase four.Aside from the trailers that have already been released in the recent weeks for the Marvel Cinematic Universe, viewers are also treated to their first look at footage from Eternals starring Angelina Jolie (whic...
More>>
An Evening With Black Panther Director, Ryan Coogler
11/28/2018 1:47 PM EST
This past Tuesday, November 27th, 2018, Black Panther returned to theaters for a special screening for Giving Tuesday at nonprofit art-house theaters nationwide. This release was presented by Film Comment, a publication of the Film Society of Lincoln Center, and was supported by the Art House Convergence. After the film, a live-streamed Q&A with director Ryan Coogler was broadcast to the theaters ...
More>>
Daredevil Season 3 Gets New Villain
10/4/2018 1:24 PM EST
Netflix revealed their trailer for the third season of Marvel's Daredevil today, and we get to see a new villain thrown into the mix. Bullseye, who will be played by Wilson Bethel, made an appearance in the trailer for the upcoming season which launches on October 19.In this season, we will also see the return of Wilson Fisk/Kingpin (Vincent D'Onofrio), who is released from prison and out for reve...
More>>
Daredevil Season Three Release Date Announced
9/21/2018 12:01 PM EST
Fans of Marvel/Netflix's series Daredevil finally got the news they have been waiting for - a release date for Season Three. The new season will premier on October 19, 2018.Season 2 debuted in March of 2016, so fans have been anxiously awaiting this new release date for the Charlie Cox led drama. The latest teaser trailer was released yesterday showing a bloodied Matt Murdock with a voice-over say...
More>>
SPONSORED LINKS