Street Kings 2: Motor City (2011)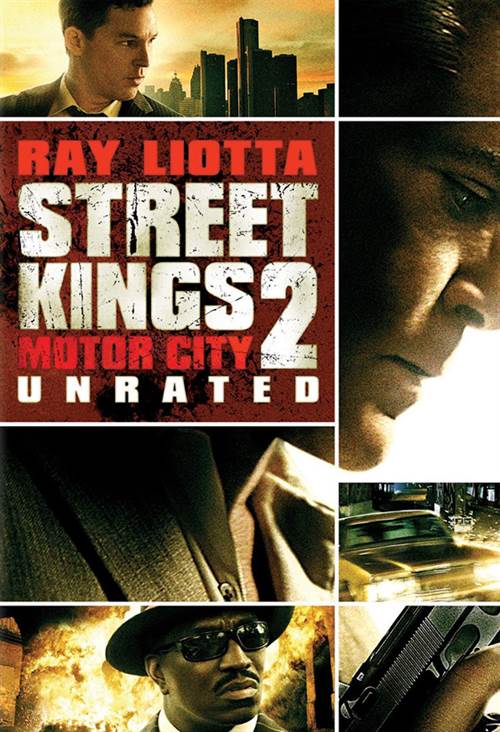 Share this:
| | |
| --- | --- |
| Director: | |
| Cast: | |
| Released: | Tuesday, April 19, 2011 |
| Length: | 93 minutes |
| Studio: | 20th Century Fox |
| Genre: | Action/Adventure, Drama/Suspense |
| Rating: | |
Synopsis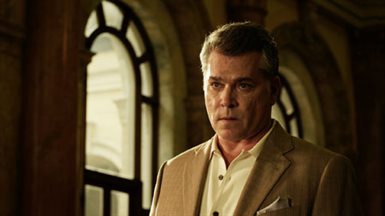 Ray Liotta (Goodfellas) delivers an intense, electrifying performance in this explosive follow-up to the gritty urban crime thriller Street Kings. Liotta plays Detroit detective Marty Kingston, the leader of an undercover narcotics team, whose members are being systematically murdered one by one. To solve the brutal killings, Kingston joins forces with a cocky, young homicide detective (Hatosy). But neither of them is prepared for the shocking corruption their investigation will uncover — stunning secrets that will set both men on a violent collision course with betrayal and vengeance.
Purchase DVD/Blu-ray/4K physical copy of Street Kings 2: Motor City today at
Download Street Kings 2: Motor City in Digital HD/4K from the iTunes store.
Street Kings 2: Motor City images are © 20th Century Fox. All Rights Reserved.


Street Kings 2: Motor City DVD Review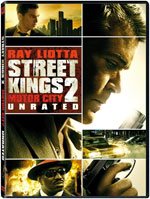 Who doesn't like a little violence, action and corruption once in a while? That is the center of the story of Street Kings 2: Motor City; a direct-to-DVD sequel of the first film starring Keanu Reeves. This film stars Ray Liotta and Shawn Hatosy who are detectives partnered up against their will.
The films location is moved to Detroit this time around and opens with a drug deal gone bad. Marty Kingston (Liotta) is an undercover cop involved in drug sting at the opening of the movie. For those of you who know any time there is a drug deal going down in a film there is bound to be some sort of screw up. The dealers know something is up and attempts to exact some revenge on the detectives involved. Kingston is shot during the ensuing battle while saving the life of his partner. He barely survives the wound but is thankful to have his partner at his side still.
The movie moves forward four years later. Kingston and his partner are still working together. Things change for the worse though when a masked gunman kills Marty's partner. Feeling an intense sense of loss that only cops can understand when they lose a partner they have been teamed with for years, Marty is ready to find out who took the life of his friend. His superiors of course have other ideas, they team him up with a new detective, a hotheaded homicide detective by the name of Dan Sullivan. Kingston is non-too-pleased about this turn of events as he just wants to seek out the identity of his friends killer.
To everyone's surprise, another member of Marty's old narcotics team is gunned down and now it looks as though this may be a revenge style killing. This only sets to fuel the anger already seething within Kingston. His partner, ready to for anything, is willing to do what it takes to help Marty. Neither of them is prepared though when it turns out that there is corruption within the force, specifically amongst the old members of the narcotics team. Marty now wants to find out who he can trust and where this corruption will lead.
As the events move towards their inevitable conclusion neither Marty nor his new partner is ready for the surprising outcome. The film feels a little rushed given its 92 minute run time and this actually may serve it well. Had the movie run longer it may have become a bit melodramatic and lost the interest of its audience. Since that isn't the case here it only serves to increase the level of action and drama at work here. Liotta and Hatosy give good performances for a direct-to-DVD movie. Liotta alone has proven himself over the years to be a powerful leading man able to tap into a surprising well of anger. Hatosy has been all over the radar over the years and it seems with this film he found a good niche.
His character of a hot headed young detective serves him well, he seems to relish in the fact that his role needs to be as uncouth and wild as possible. The story itself is fairly straight forward, there isn't too much going on here underneath the main plot and that is not a bad thing. Again, the fast paced action and drama going on here are well suited to the immediacy of the film's run time. Given the obvious low budget of the movie it doesn't come off at any point as though they skimped on the details.
Along with the DVD come a few bonus features: some deleted scenes, a look into how a murder scene is dissected, discussions on how to tell a convincing cop story, a look into how the opening of the film was created and finally a feature on the location of the film. All in all not a bad set of features for such a simple film, all of them give you just enough to leave to feeling satisfied but without feeling over indulgent. Street Kings 2 is a solid film with great action and a enough drama to keep any lover of cop fiction thoroughly entertained.
For more reviews please visit our film/television review section.
SPONSORED LINKS