Who Framed Roger Rabbit (1988)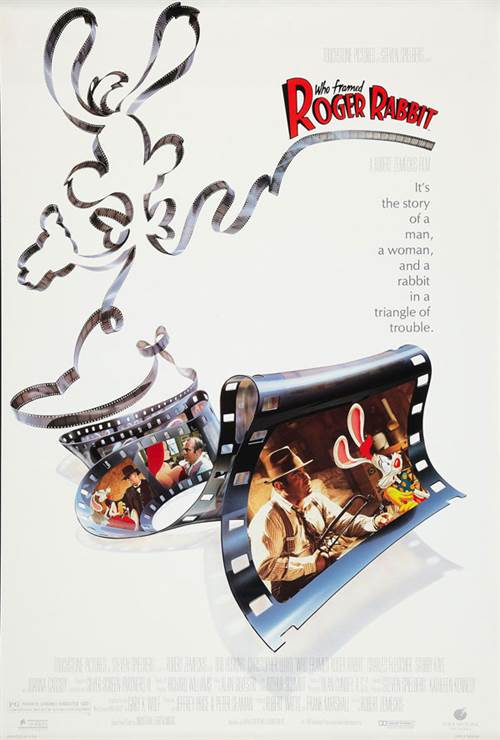 | | |
| --- | --- |
| Director: | |
| Writers: | |
| Cast: | |
| Released: | Wednesday, June 22, 1988 |
| Length: | 104 minutes |
| Studio: | Touchstone Pictures |
| Genre: | Family |
| Rating: | Some material may not be suitable for children. |
Who Framed Roger Rabbit Synopsis
It's 1947 Hollywood, and Eddie Valiant (Bob Hoskins), a down-on-his-luck detective, is hired to find proof that Marvin Acme, gag factory mogul and owner of Toontown, is playing hanky-panky with femme fatale Jessica Rabbit, wife of Maroon Cartoon superstar Roger Rabbit. When Acme is found murdered, all fingers point to Roger, and the sinister, power-hungry Judge Doom (Christopher Lloyd) is on a mission to bring Roger to justice. Roger begs the Toon-hating Valiant to find the real evildoer and the plot thickens as Eddie uncovers scandal after scandal and realizes the very existence of Toontown is at stake! WHO FRAMED ROGER RABBIT is deliciously outrageous fun the whole family will enjoy..

Purchase DVD/Blu-ray/4K UHD physical copy of Who Framed Roger Rabbit today at Amazon.com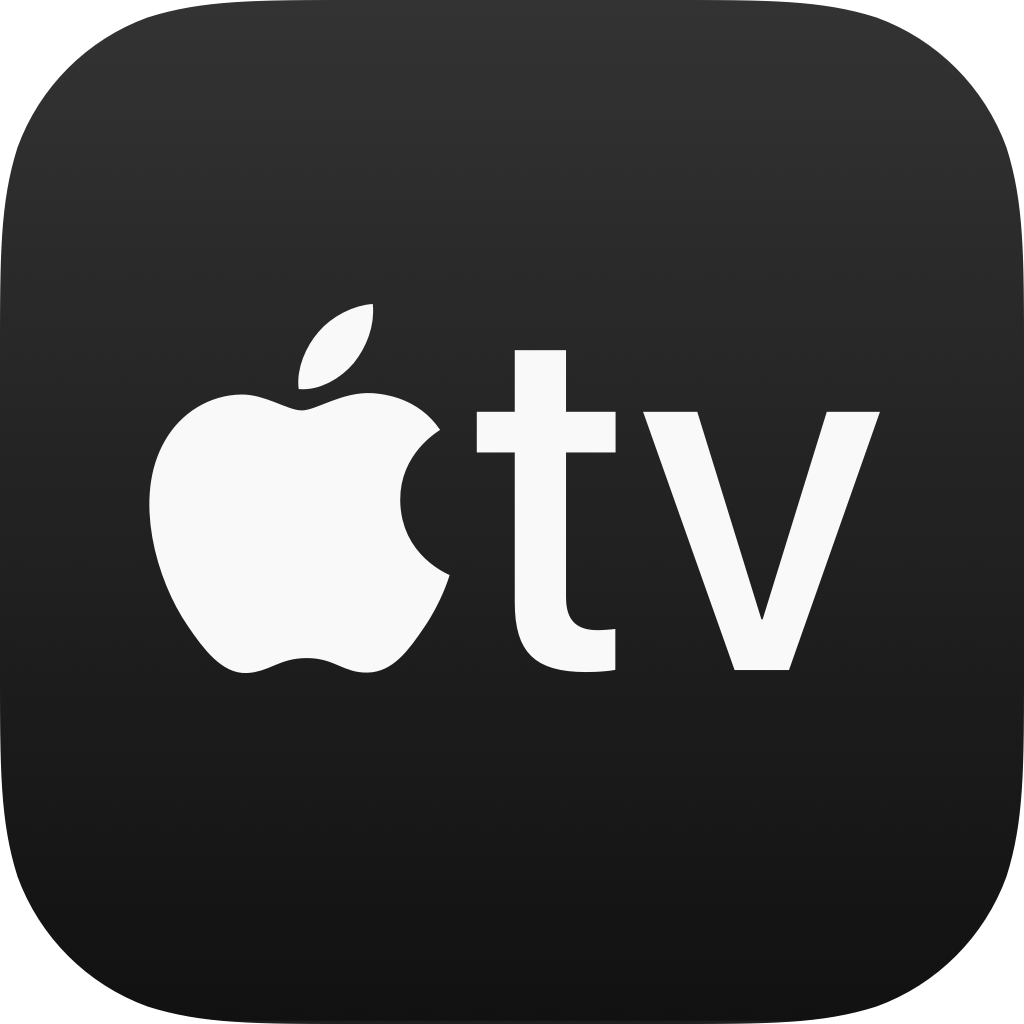 Stream Who Framed Roger Rabbit in Digital HD/4K from the AppleTV store.
Listen to the Who Framed Roger Rabbit soundtrack on Apple Music.
Who Framed Roger Rabbit images are © Touchstone Pictures. All Rights Reserved.
Who Framed Roger Rabbit 4K Review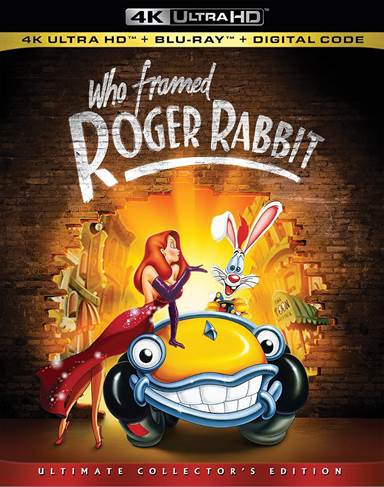 Combining Live action and animation in movies is not a new concept. In fact, it has been around in some form or another since the early 1900s. For anyone who has ever seen Mary Poppins, they will remember the dance Julie Andrews (The Sound of Music) and Dick Van Dyke (Chitty Chitty Bang Bang) did with some animated penguins. However, just because someone invented it, doesn't mean it didn't go through changes and improvements over the years. As technology advanced so did the animation techniques bringing new and better visuals to movie theaters. Then in 1988, a movie was released that was a game-changer.
Who Framed Roger Rabbit? seamlessly combined live-action and animation with humor and a small amount of violence creating a mystery whodunit with jokes that both children and adults loved. It boasted a terrific cast, both live-action and voice talent, and grossed $330 million from a $51 million budget. It was innovative, groundbreaking for its time, and just a plain old fashion, entertaining movie. Upon its release, the film received critical acclaim and has gone on to become a classic that helped resurrect Disney Animation in the late 1980s.
Roger Rabbit (Charles Fleischer; A Nightmare on Elm Street) is a toon who performs in short cartoon movies and who is married to the sexy and sultry Jessica Rabbit (Kathleen Turner; Romancing the Stone). Sensing a change in Roger and his performance, the studio executive hires former Toontown private investigator, Eddie Valiant (Bob Hoskins; Mona Lisa) to follow Roger's wife. After taking pictures of Jessica with another toon, Eddie shows them to Roger who tells Eddie things will get fixed. The next morning the toon in the photos is dead and Roger is being accused of murder. Suddenly caught up in a homicide in Toon Town, Eddie sets out to find the real killer.
While Hoskins may not have been the first (or second or third or…) to play Eddie, he does a terrific job with it especially since he was co-starring alongside a non-existent talking rabbit. His pratfalls are excellent showcasing his knack for physical comedy. Fleischer, who also voices a few other minor characters, gives Roger a distinctive sound that is identifiable almost anywhere. He also uses his voice to show Roger's usually upbeat and friendly demeanor, even in the face of danger. Of course, it is Turner's deep, sultry, smooth voice that is the most notable as she infuses the voluptuous Jessica with even more sex appeal than with which she was drawn. Christopher Lloyd (Back to the Future) is very good as well playing Judge Doom who is a combination of happy yet evil in a "mad scientist" sort of way.

It is a testament to the animators who worked on this film that the live-action film and the animation fit together seamlessly, which could be even harder to hide with the transfer to 4K. There doesn't seem to be any noise where the film styles were combined so all the viewer sees is sharp details and vibrant colors that pop of the screen at you. The Dolby Atmos audio isn't quite as good as the upgraded video resolution, but it is solid enough to not detract from the story. Except for the audio commentary, the extras are housed on the Blu-ray disk and are all previously released material. They are Audio Commentary, The Roger Rabbit Shorts, Deleted Scenes: The Pig Head Sequence, Who Made Roger Rabbit, Before and After, Toon Stand-Ins, Behind the Ears: The True Story of Roger Rabbit, and On Set! Benny the Cab.

This movie is one of the best 4K transfers I think I have ever seen. Sharp, clean edges make the video a treat to watch, and the solid audio is mixed well. I can't say enough good things about this release and whether you have seen it or not (depending on your age), I highly recommend adding Who Framed Roger Rabbit 4K to your entertainment library.

Grade: A
-- Allison Rose
Read More Who Framed Roger Rabbit Reviews
For more reviews please visit our film/television review section.
SPONSORED LINKS