Futurama (1999)
| | |
| --- | --- |
| Created By: | |
| Cast: | |
| Air Date: | Sunday, March 28, 1999 |
| Studio: | 20th Century Studios |
| Genre: | Television |
| Rating: | |
Futurama Synopsis
Futurama is an American adult animated science fiction sitcom created by Matt Groening and developed by Groening and David X. Cohen for the Fox Broadcasting Company. The series follows the adventures of a late-20th-century New York City pizza delivery boy, Philip J. Fry, who, after being unwittingly cryogenically frozen for one thousand years, finds employment at Planet Express, an interplanetary delivery company in the retro-futuristic 31st century. The series was envisioned by Groening in the late 1990s while working on The Simpsons, later bringing Cohen aboard to develop storylines and characters to pitch the show to Fox.

Purchase DVD/Blu-ray/4K UHD physical copy of Futurama today at Amazon.com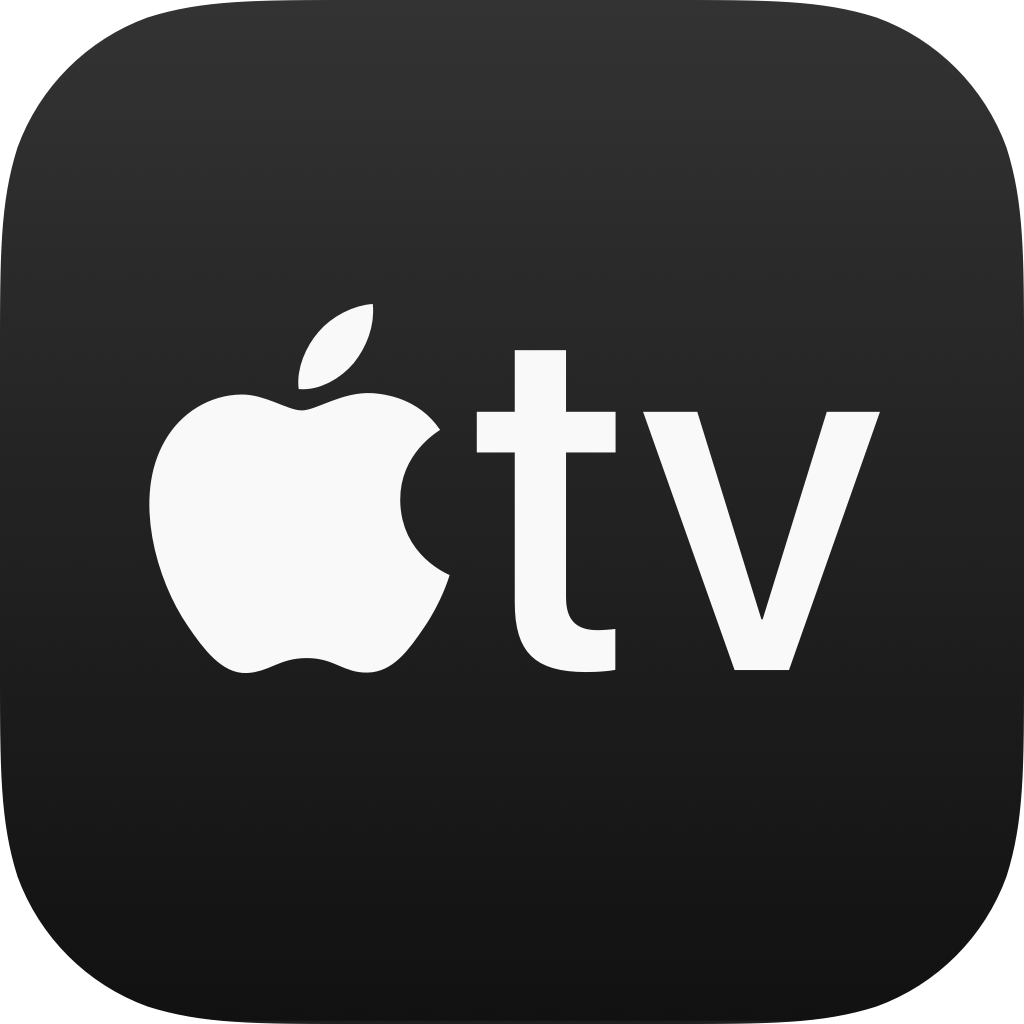 Stream Futurama in Digital HD/4K from the AppleTV store.
Futurama images are © 20th Century Fox. All Rights Reserved.
Futurama: Volume 8 Blu-ray Review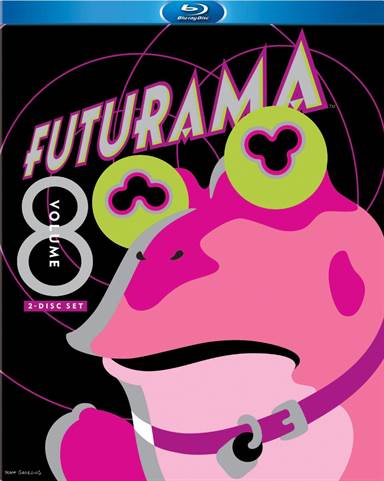 Will
Futurama
rise from the ashes again—again? As fans of the series know, Matt Groening's follow up to his immense global phenomenon
The Simpsons
has had a rather bizarre, roller coaster-esque ride on various networks, petering out after a mere four seasons in its original broadcast run on Fox (contrasting with the still running
Simpsons
franchise, well into its
third
decade of episodes), after which it settled into a comfortable syndication run on Cartoon Network. The show in fact did so well in syndication that four direct to video features were commissioned, which then were chopped up into episode length bits and combined with the already existing syndication package of the four Fox seasons, which then took up residence on Comedy Central. Once again, this show which refused to die drew in audiences in large enough numbers that Comedy Central offered it another lifeline, ordering another batch of episodes which the network doled out in smaller than typical doses, allowing new episodes to air over the course of several years, interspersed with reruns. Comedy Central announced that the final batch of new episodes which ran in early 2013 would be the last new episodes
it
would produce, but it's wise not to count
Futurama
completely out yet, especially since Groening is on record saying there may be other fish to fry, or perhaps Fry to fish (sorry). The series has always had the same intellect that has defined
The Simpsons
for much of its run, but
Futurama
is perhaps more consistently snarky than its predecessor, with a dysfunctional group of main characters that make the Simpsons clan seem almost together by comparison at times—
almost
being the operative word. While this latest (it's probably silly to claim it will be the last) edition of
Futurama
episodes bears the soubriquet
Volume 8
, it is in actuality the second "half" of the so-called (and probably confusingly named) season 7, which was split into two half-season length runs on Comedy Central over the course of about a year from June, 2012 to September, 2013.
The 13 episodes in this collection are:
Forty Percent Leadbelly:
Bender, one of the more unlikely characters to indulge in hero worship (unless he's thinking about himself, that is), meets his idol, a famous folksinger who's spent most of his life in jail. Bender enlists the aid of a scientist to copy the guy's one of a kind guitar, and mayhem ensues.
2-D Blacktop:
Professor Farnsworth gets stuck in a kind of version of "Flatland" when he takes up with a bunch of street racing delinquents.
T.: The Terrestrial:
This is a cute flip side of
E.T.: The Extra-Terrestrial
, with Fry being the "terrestrial" who gets left behind on an illicit scouting mission to Omicron Persei 8 for what sounds suspiciously like "the demon weed".
Fry and Leela's Big Fling:
Futurama
often follows
The Simpsons
template by including two simultaneously unfold plots, and this episode is a perfect example, although things are woven together rather ingeniously (and hilariously at the end). The first part of the story has to do with Fry and Leela trying to find a secluded hideaway for a little "snuggling" (as Marge Simpson might say), while the second deals with a kind of homage to
Planet of the Apes
. Yes, these two disparate elements
do
collide at the conclusion.
The Inhuman Torch:
Bender realizes yet
another
lifelong dream when he becomes a firefighter (considering how much he drinks, he's probably fairly flammable himself), but as might be expected, his career goals go seriously awry, which may in fact lead to the planet's demise.
Saturday Morning Fun Pit:
This is one of the highlights of this season, at least for those of us who grew up with certain cartoons on Saturday morning. In a kind of sibling episode to
The Simpsons
' annual Treehouse of Horror outings, the main characters appear in a highly skewed trio of versions of cartoon series of yore.
Calculon 2.0:
Bender takes a page out of the
Frankenstein
playbook and digs up the remains of Calculon, his favorite robotic soap opera actor. Rather ironically for a soap opera, the rebooted Calculon finds that time
has
moved on.
Assie Come Home:
Bender is looted by a street gang on a planet full of bad guys, with very little left by the time they're through. High on his list to reclaim is his butt, which it turns out is being used in a lighthouse.
Leela and the Genestalk:
Leela undergoes a strange metamorphosis, suffering from a syndrome called squidification, and begins looking for a cure. Fry's attempts to help end up playing out like a crazy version of Jack and the Beanstalk. Unfortunately, the beanstalk leads Leela to the ever machinating Mom.
Game of Tones:
It may not exactly be the denouement of
The Lady Vanishes
crossed with
Dreamscape
, but the gang penetrates Fry's dreams to figure out the meaning of an ancient alien song.
Murder on the Planet Express:
No, it's nothing like Agatha Christie, but instead a kind of "locked door
comedy
" when the crew finds itself trapped aboard the spaceship with a terrifying alien during an ostensible "team building" event.
Stench and Stenchibility:
Zoidberg finally gets his chance to take the spotlight for a while in this episode, when he falls in love with a flower salesperson who doesn't mind his overpowering aroma. Meanwhile, Bender decides he's born to dance, and enters a tap dancing competition where he squares off against a sweet little girl.
Meanwhile:
Fans have waited a
long
time for Fry and Leela to finally tie the knot. Unfortunately, Professor Farnsworth's latest invention keeps mucking up the works.
Futurama: Volume 8
is presented on Blu-ray by 20th Century Home Entertainment with an AVC encoded 1080p transfer in 1.78:1. This is another nicely sharp and well detailed high definition presentation of this native HD series. Line detail is precise and stable and the palette is expectedly vivid and brilliantly saturated.
Futurama: Volume 8
features a decently immersive lossless DTS-HD Master Audio 5.1 mix that affords good surround activity when the crew's spaceship is hurtling toward its next destination, or when the bouncy score is providing some spice to the proceedings. But the series never really gets into anything
too
"showy" here, maintaining an emphasis on the often very funny dialogue, which is always presented very cleanly and clearly.
Special Features:
Audio Commentaries on all 13 episodes include typically hilarious banter between the cast and crew.
Precious Trimmings: A Compendium of Deleted Scenes
Futurama University is a nice set of featurettes detailing production information.
Inside Futurama: The Writers' Room of Tomorrow is hosted by Patric Verrone and lets us see what really goes on as an episode is written.
Futurama: Volume 8
seems to wrap up some pressing plot elements while leaving the door rather widely open for any future reboot. Even if this series has "only" nine lives, it probably hasn't used up more than four or five at this point, so considering Matt Groening's pull with various media outlets, it seems likely that Fry, Leela, Professor Farnsworth "and the rest" may be back for more adventures at some unspecified date to come. This final baker's dozen of episodes has its fair share of laughs, with Bender's shenanigans providing the focus for quite a few of the storylines. The supposed consummation of Leela and Fry's long simmering relationship is dealt with in typically funny fashion, but the one thing that may slightly bother some longtime fans is the relative lack of time spent on some of the supporting characters. Still, this "last" set offers great video and audio, the commentaries are hilarious, and the supplementary featurettes are also well done.
For more reviews please visit our film/television review section.
SPONSORED LINKS