Minions: The Rise of Gru (2022)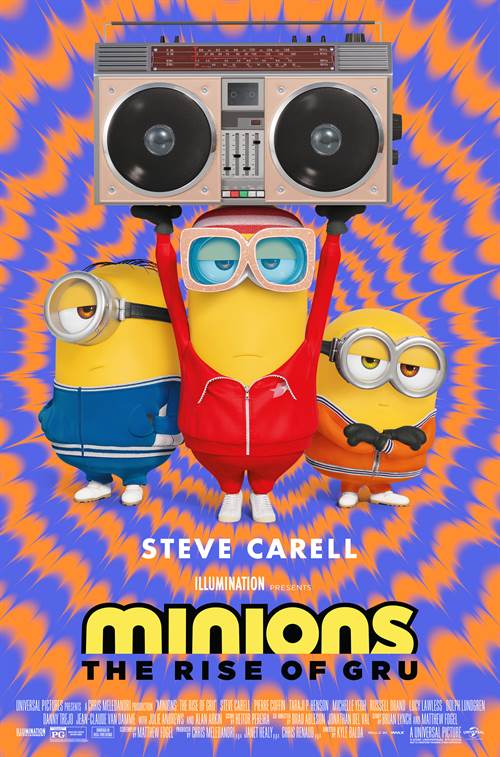 | | |
| --- | --- |
| Director: | |
| Writers: | |
| Cast: | |
| Released: | Friday, July 1, 2022 |
| Length: | 90 minutes |
| Studio: | Universal Pictures |
| Genre: | Family |
| Rating: | Some material may not be suitable for children. |
Minions: The Rise of Gru Synopsis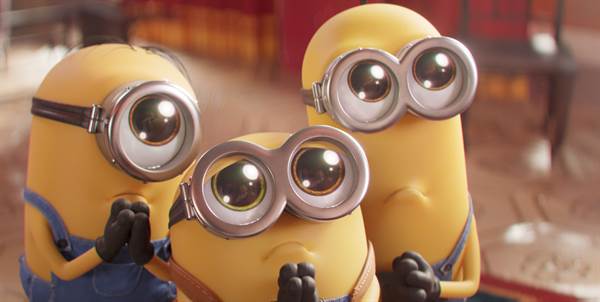 In the heart of the 1970s, amid a flurry of feathered hair and flared jeans, Gru (Oscar® nominee Steve Carell) is growing up in the suburbs. A fanboy of a supervillain supergroup known as the Vicious 6, Gru hatches a plan to become evil enough to join them. Luckily, he gets some mayhem-making backup from his loyal followers, the Minions. Together, Kevin, Stuart, Bob, and Otto—a new Minion sporting braces and a desperate need to please—deploy their skills as they and Gru build their first lair, experiment with their first weapons, and pull off their first missions.

Purchase DVD/Blu-ray/4K UHD physical copy of Minions: The Rise of Gru today at Amazon.com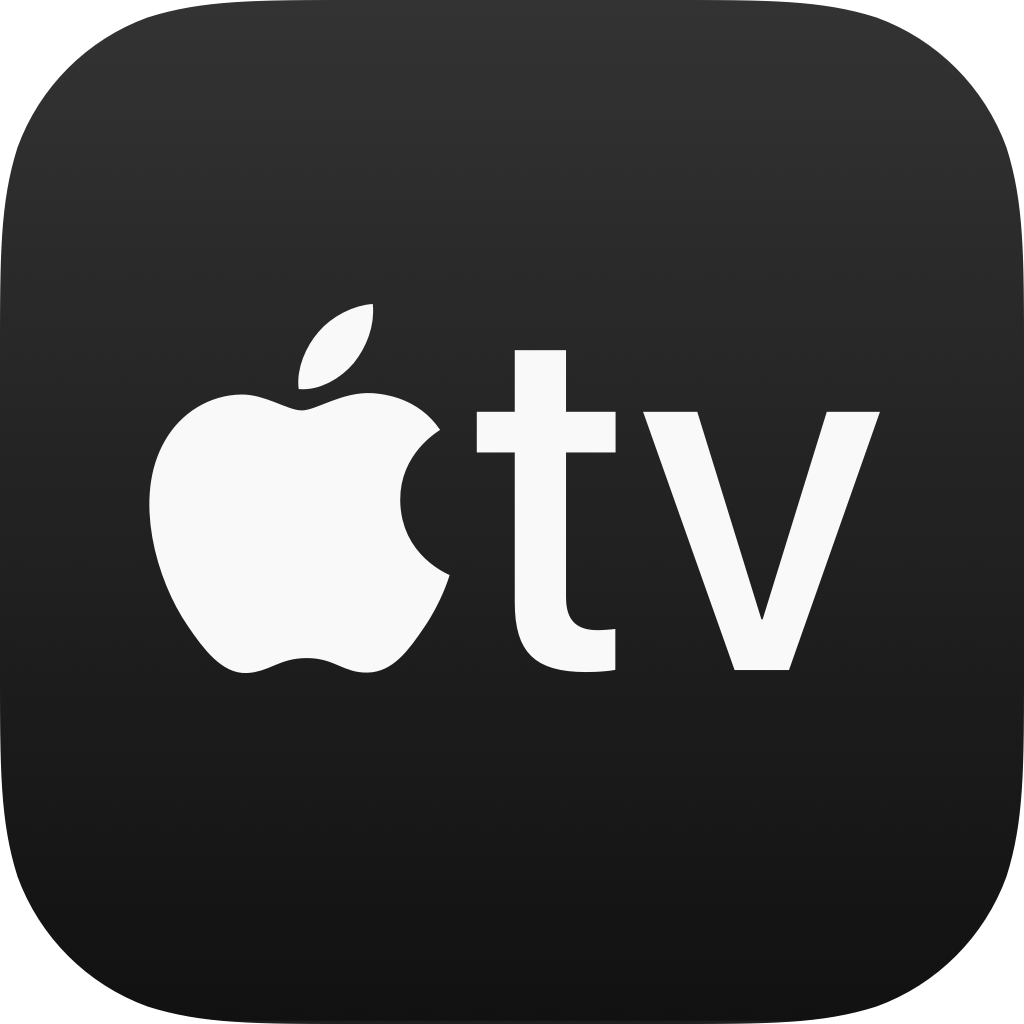 Stream Minions: The Rise of Gru in Digital HD/4K from the AppleTV store.
Listen to the Minions: The Rise of Gru soundtrack on Apple Music.
Minions: The Rise of Gru images are © Universal Pictures. All Rights Reserved.
Win a Digital Copy of MINIONS: THE RISE OF GRU
8/29/2022 10:09 AM EST
Let's face it, whether they annoy you or not, you have to admit they are really cute and even sometimes funny.   Of course, "they" are none other than those yellow, overalls-wearing, mischievous makers - the Minions.  This summer they returned to theaters with MINIONS: THE RISE OF GRU with a look at how they helped an 11-year-old Gru become the supervillain he was always meant to be.In anticipatio...
More>>
See an Advance Screening of MINIONS: THE RISE OF GRU in South Fl...
6/23/2022 8:56 PM EST
It has been a dozen years since Steve Carell (The Office) introduced the world to the character of Gru in the animated film, Despicable Me.  Along with Gru, came some very cute girls and even cute, little yellow guys called the Minions.  Since 2010, there have not only been sequels to Despicable Me but a series of spin-off films featuring the adorable Minions.  The latest entry in the ongoing saga...
More>>
Minions Rise of the Gru Release Postponed
3/19/2020 4:37 PM EST
The release of Illumination's MINIONS: THE RISE OF GRU has been postponed. The film's release date of July 3, 2020 has been delayed with no word yet on a new one. "In response to the severity of the situation in France, we are temporarily closing our Illumination Mac Guff studio in Paris.  With this decision we are abiding by the French Government's guidelines and doing everything possible to slow...
More>>
Despicable Me 3 and Boys & Girls Club of America Partner for "Me...
11/27/2017 12:44 PM EST
Universal Pictures Home Entertainment and the Boys & Girls Clubs of America are teaming up for a "Merry Minions" Holiday Program,  a joint venture designed to celebrate the season with help from the home entertainment release of Despicable Me 3-- the biggest animated film of the year presented by Illumination and UPHE -- and the iconic Minions.  Despicable Me 3 has grossed over $1 billion at the g...
More>>
Win Complimentary Passes For Two To An Advance Screening of Univ...
6/19/2017 4:24 PM EST
When Despicable Me came to theaters in 2010, no one could have predicted the franchise it would become. It not only warranted a sequel in 2013 but two spinoff movies starring those adorable, little,  yellow guys - the minions.  The movie and the minions also have spawned merchandising opportunities galore and there is even a ride at Universal Orlando Resort.  Finally, just in time for summer vacat...
More>>
Sandra Bullock to Voice Lead Villain in Minions Film
2/12/2013 3:07 PM EST
Sandra Bullock has been chosen to voice the lead villain in the upcoming film, "Minions"  The film is a spinoff from the Universal Pictures "Despicable Me" franchise.  Bullock will play Scarlet Overkill, a stylish super villain who plans on taking over the world.  "Minions" will feature the little yellow henchmen that will also be making appearance in this summer's "Despicable Me" sequel.  They fi...
More>>
Despicable Me Minions Get Spinoff Film
8/22/2012 11:44 AM EST
Universal has announced that they will be making a "Despicable Me" spinoff film for the Minions.Before the spinoff is released, the Minions will be seen in "Despicable Me 2", which will be released on July 3, 2013. The as of yet untitled spinoff, which is currently being called the Untitled Minions Project In 3D, already has a scheduled release date for December 19, 2014.The film will be produced ...
More>>
Minions: The Rise of Gru Theatrical Review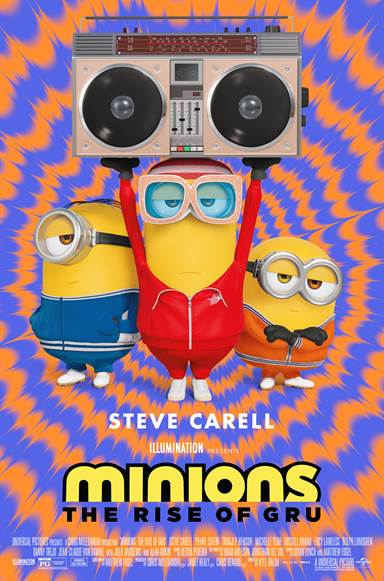 A dozen years ago Illumination and Universal Pictures released an animated film entitled Despicable Me. Starring Steve Carell (The Office), the movie told the story of a supervillain named Gru, who found himself tricked into caring for three orphaned sisters and, even though they were annoying and intrusive, he ended up loving them and adopting them. He also had a group of cute, little, yellow men, called minions, who were willing to do almost anything for their boss. Though they were minor characters, the Minions stole the show and not only appeared in both Despicable Me sequels but also got their own spin-off movie, Minions. This Independence Day weekend the sequel, Minions: The Rise of Gru, heads to theaters nationwide.
It's the 1970's and disco music, afros, and bellbottoms are all in fashion. Twelve-year-old Gru (Carell) is just beginning his career as a supervillain aided by the Minions (Pierre Coffin). He dreams of growing up and becoming a member of the Vicious 6, a group of supervillains who are seemingly unstoppable. One day Belle Bottom (Taraji P. Henson; Hidden Figures) gets the other supervillains to gang up against the group leader, Wild Knuckles (Alan Arkin; Little Miss Sunshine), and kick him out of the group. While looking for his replacement in the Vicious 6, the group sends an invitation for an interview with Gru but instead, they belittle him when they realize Gru is only 12. In retaliation, Gru steals a precious stone from the group and finds himself being chased by numerous individuals.
Although Carell brought a unique and distinct vocal flair to Gru, it is Coffin that steals the show. As the voice of the minions, his cute, made-up language blends perfectly with the visuals presented. However, I did get the sense of there being more Spanish and Italian included in their language than I had heard in previous films. I'm not sure if that was intentional or not but it helped me understand them better. Julie Andrews (The Princess Diaries) once again puts on her German/Austrian accent to play Gru's disapproving mother. They are joined by Henson, Arkin, Michelle Yeoh (Crazy Rich Asians), Russell Brand (Get Him to the Greek), Dolph Lundgren (Rocky IV), and Jean Claude Van Damn (Bloodsport).
As with everything Illuminations and Minions, the animation is excellent and the characters are extremely detailed. Of course, there are plenty of laughs to be had from Gru, the Minions, and the Vicious 6. However, the title of the movie is Minions: The Rise of Gru, which automatically gives it duplicity that is never resolved. The first Minions spin-off was focused on the minions and their journey to Gru but this sequel is more about Gru than the Minions so technically it should have been the fourth movie in the Despicable Me franchise as opposed to the sequel to the Minions' story.
The Minions are adorable and the fart machine is a gag that I can see little kids laughing hysterically at for at least a minute straight but I'm not sure this fifth film in the franchise lives up to those that came before. Illumination and Universal Pictures know they have a good thing on their hands and they plan on riding this gravy train for as long as possible but, I think they have started going off the rails and it may be time to look at other options to draw families into theaters.
The movie isn't bad and has a great soundtrack, but if you really want to enjoy this latest minions movie, go in with an open mind and lower expectations.
Grade: C+
-- Allison Rose
For more reviews please visit our film/television review section.
The full trailer for Minions: The Rise of Gru, will debut worldwide on February 5, 2020....

"Minions: The Rise of Gru is an entertaining animation with great video, amazing audio, and fun special features!" – Austin Putnam, FlickDirectF...
In the heart of the 1970s, amid a flurry of feathered hair and flared jeans, Gru (Oscar® nominee Steve Carell) is growing up in the suburbs. A fanboy...

In the heart of the 1970s, amid a flurry of feathered hair and flared jeans, Gru (Oscar® nominee Steve Carell) is growing up in the suburbs. A fanboy...
In the heart of the 1970s, amid a flurry of feathered hair and flared jeans, Gru (Oscar® nominee Steve Carell) is growing up in the suburbs. A fanboy...

In the heart of the 1970s, amid a flurry of feathered hair and flared jeans, Gru (Oscar® nominee Steve Carell) is growing up in the suburbs. A fanboy...
SPONSORED LINKS