Weird Science (1985)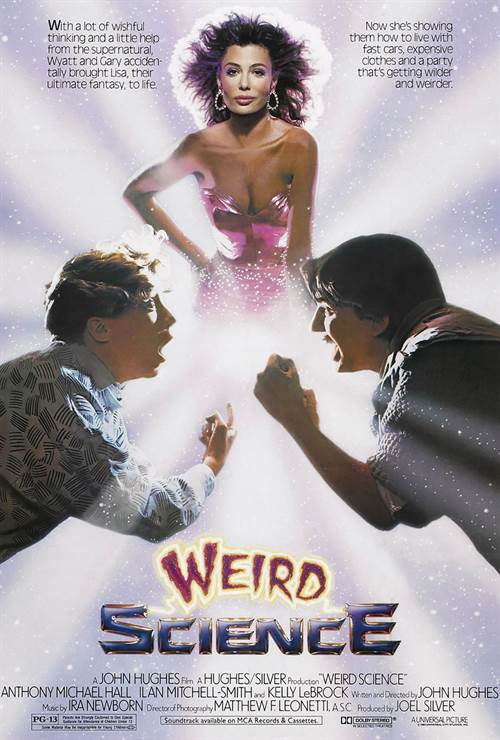 | | |
| --- | --- |
| Director: | |
| Writers: | |
| Cast: | |
| Released: | Monday, August 12, 1985 |
| Length: | 94 minutes |
| Studio: | Universal Pictures |
| Genre: | Comedy, Sci-Fi/Fantasy |
| Rating: | Some material may be inappropriate for children under 13. |
Weird Science Synopsis
Teen life is full of mysteries, but nothing is more hilarious or more fun than Weird Science, the out-of-this-world comedy that helped define a generation! Join two socially challenged computer whizzes (Anthony Michael Hall and Ilan Mitchell-Smith) as they set out to create the "perfect woman" (supermodel Kelly LeBrock). Like a computer-generated fairy godmother, the duo's heavenly creation guides the pair through the pleasures and pitfalls of teenage life. From writer/director John Hughes (The Breakfast Club, Sixteen Candles), Weird Science: Flashback Edition is digitally remastered and includes all-new bonus features and is ready for re-discovery all over again!

Purchase DVD/Blu-ray/4K UHD physical copy of Weird Science today at Amazon.com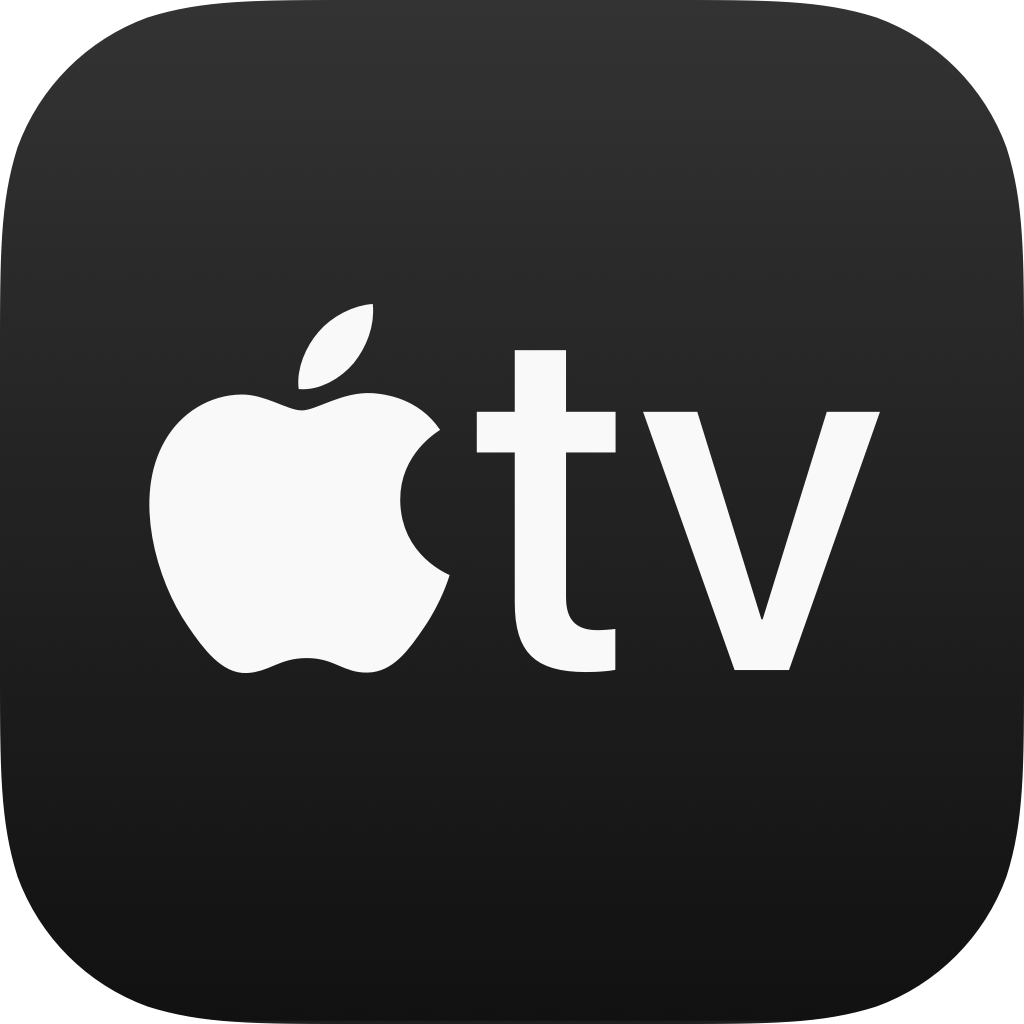 Stream Weird Science in Digital HD/4K from the AppleTV store.
Weird Science images are © Universal Pictures. All Rights Reserved.
Wierd Science Remake in the Works
4/22/2013 2:43 PM EST
"Weird Science" the 1985 sci-fi comedy,which starred an ever so young Robert Downey Jr., looks like it is going to get the remake treatment.Universal and Joel Silver have hired 21 Jump Street scribe Michael Bacall to pen the remake of John Hughes's classic tale about the dreams of teenage boys in the eighties.Other respected actors that joined Downey Jr in 1985 were Anthony Michael Hall (The Dark ...
More>>
Weird Science Blu-ray Review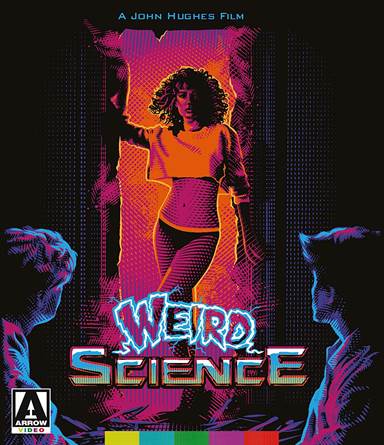 John Hughes is responsible for so many classic 1980s coming of age stories. The Breakfast Club, Sixteen Candles, and Ferris Bueller's Day Off, just to name a few. He is also responsible for 1985's Frankensteinesque feature film, Weird Science, which is available now on a special collector's edition Blu-ray from Arrow.
Weird Science tells the story of two nerds, Gary Wallace (Anthony Michael Hall; War Machine) and Wyatt Donnelly (Ilan Mitchell-Smith; Super Boy), desperate for the attention from two girls names Deb (Suzanne Snyder; Killer Klowns from Outer Space) and Hilly (Judie Aronson; Beverly Hills, 90210). However, these girls already have boyfriends, Ian (Robert Downey, Jr.; Avengers: Endgame) and Max (Robert Rusler; Sometimes They Come Back). Gary and Wallace decide that they must do something to become more appealing to these girls and decide to create a woman of their own with a computer and a doll. After a power surge occurs, "Lisa" (Kelly LeBrock; The Woman in Red) is created. Not only is she a beautiful woman but she also has unlimited powers. As planned, her powers do help the boys but also get them into a lot of trouble along the way, causing major chaos. In the end, things get back to normal and we even see a reappearance of Lisa.
What's there to say about this film? It's complete 1980s cheese in the most wonderful way. It's a classic for those of us who are a certain age and brings us back to those simpler times. Hall is always a favorite, playing the perennial nerdy character and Mitchell-Smith also plays the role quite convincingly. LeBrock is the epitome of a 1980s beauty and falls into the role of the perfect woman with ease. The supporting cast of Downey, Jr., Rustler, Snyder, and Aronson, all contribute to making this movie as fun as it is.
This combo pack includes three version of the movie for fans to enjoy. There is the theatrical cut, extended cut, and the television cut and while they are pretty much the same for the most part there are slight variations.
Remastered from a new 4K scan of the film has Weird Sconce looking better than ever. The film is presented in it's original aspect ratio of 1.85:1. Compared to it's original Universal release it is miles ahead. The picture appears brighter and colors are more saturated. Complimenting the video is a new DTS-HD Master Audio 5.1 mix as well as the original theatrical stereo audio. While the original film only had the stereo audio the 5.1 track is done very well give us some spacial properties to the film, and for those fans that have seen this since the 80s with be in heaven having Oingo Boings, Kelly Lebrock, Bill Paxton, and the kids envelope everything that surrounds you.
Extras included on this Blu-ray are:
Theatrical and Extended versions of the film
Edited for TV Version
Spilt Scene Comparison - This is in the edited for TV section showing things that needed to be changed.
Casting Weird Science with Jackie Burch - An interview with the film's casting director.
Dino the Greek with John Kapelos - Interview with the actor.
Chet Happens with Craig Reardon - an interview with the film's makeup effects artist.
Fantasy and Microchips with Chris Lebenzon - Interview with the film's editor.
Ira Newborn makes the Score - Featuring the film's composer.
It's Alive! Resurrecting Weird Science - A featurette produced in 2008 for the film's DVD release.
Theatrical Teaser
Theatrical Trailer
TV Spots
Radio Spots
Image Galleries
Arrow's insert booklet with two essays - "Electric Venus; or How I Learned to Stop Caring and Love Weird Science" by Alexandra Heller-Nicholas, and "Pictures from a Magazine: reflecting on E.C. Comics' Influence on Weird Science" by Amanda Reyes.
Weird Science is a must-own for kids of the '80s or just fans of the genre in general. It's a fun film and a great way to spend a night at home reminiscing about the era this film was released in. All the extras and the booklet that was included help make the experience even more enjoyable. Go out and grab this film today!
Grade: A-
For more reviews please visit our film/television review section.
SPONSORED LINKS