Donnie Darko (2001)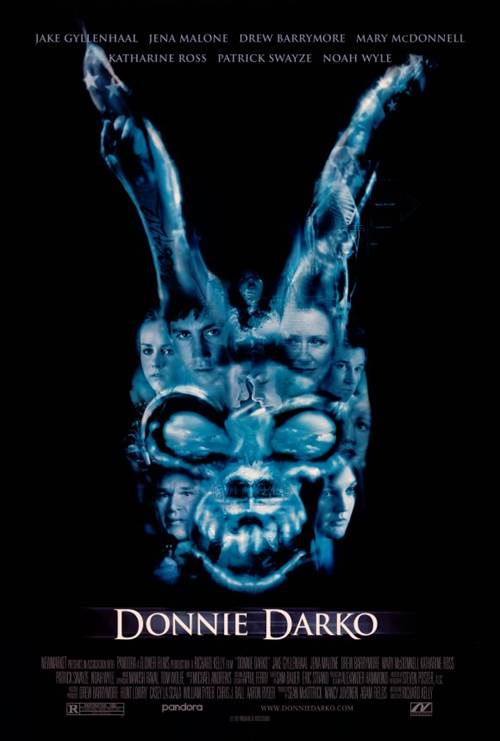 | | |
| --- | --- |
| Director: | |
| Writers: | |
| Cast: | |
| Released: | Friday, October 26, 2001 |
| Length: | 113 minutes |
| Studio: | Flower Films |
| Genre: | Drama, Sci-Fi/Fantasy |
| Rating: | Under 17 requires accompanying parent or adult guardian. |
Donnie Darko Synopsis
Some may think that Donnie Darko is a typical maladjusted teenager. Actually, Donnie is borderline delusional, beset by visions of a monstrous rabbit, which is trying to keep him under its sinister influence. Prompted by this apparition, Donnie commits antisocial acts while he is undergoing psychotherapy, surviving the vagaries of high-school life and romance, and fortuitously escaping a bizarre death from a falling jet engine. Donnie battles his demons, literally and figuratively, in a series of intertwining story lines that play with time travel, fundamentalist gurus, fate, predestination and the machinations of the universe.

Purchase DVD/Blu-ray/4K UHD physical copy of Donnie Darko today at Amazon.com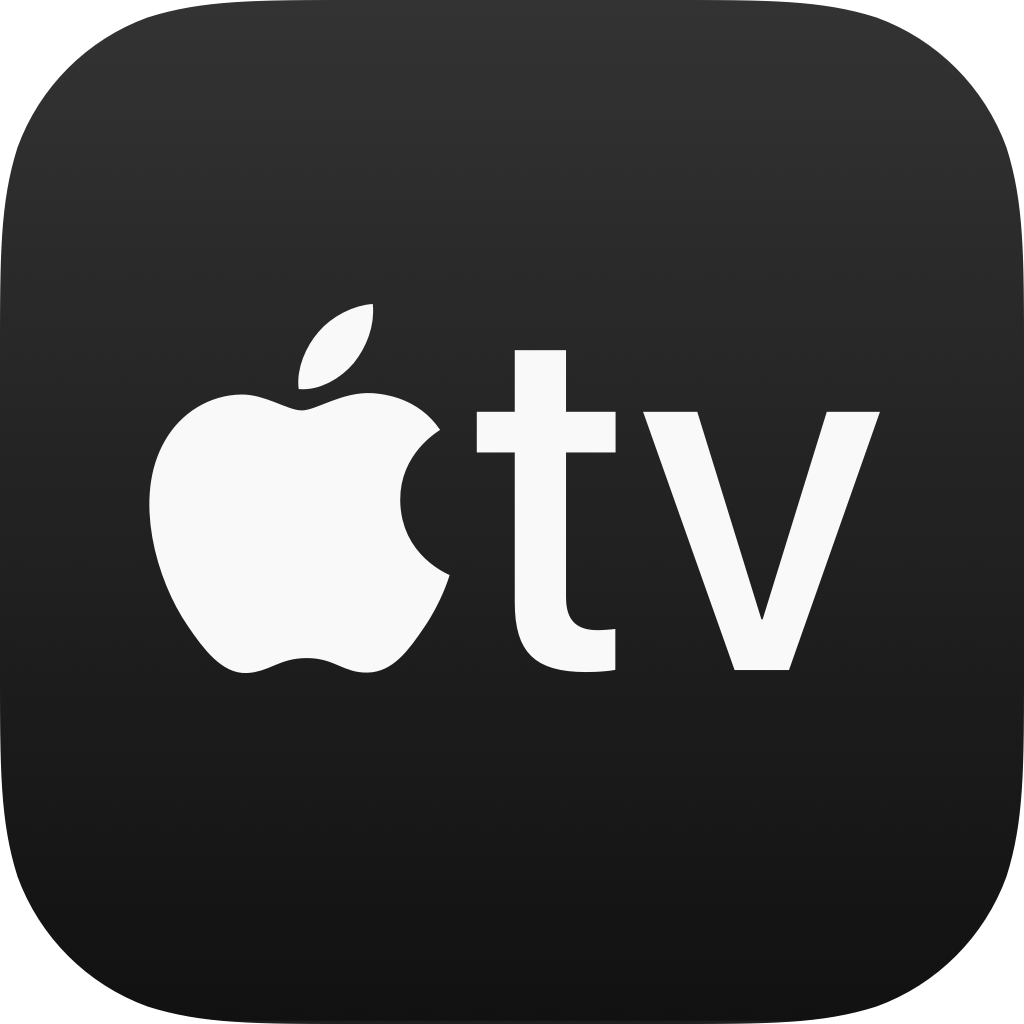 Stream Donnie Darko in Digital HD/4K from the AppleTV store.
Donnie Darko images are © Flower Films. All Rights Reserved.
Donnie Darko Revisited 10 Years Later
9/21/2011 8:27 AM EST
It was 10 years ago that Donnie Darko hit theaters. No one could have predicted the impact the film would have on audiences. Let's be clear though, that when we say impact we are not talking in the global blockbuster Hollywood sense of the word; no its impact was more subtle and enduring. When reflecting on the film many questions come to mind and few of them are answered by the end of the movie. ...
More>>
Donnie Darko (4-Disc Limited Edition) Blu-ray Review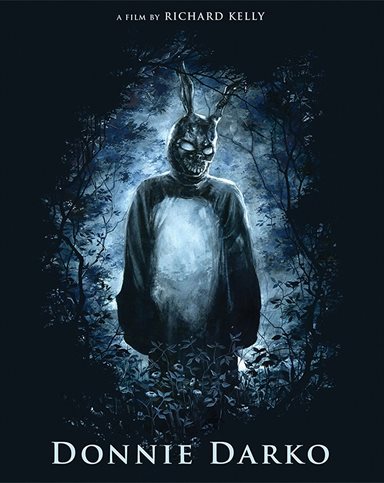 This movie is not easily digestible. It demands your attention, especially during multiple viewings. It was an instant cult classic upon its release 16 years ago and it remains so to this day. And now, it finally gets the release it deserves and, of course, it comes from Arrow!
The film is described by its director as "The Catcher in the Rye as told by Philip K. Dick", and is replete with an excellent cast of actors: Drew Barrymore (E.T.), Jake Gyllenhaal (Suicide Squad), Maggie Gyllenhaal (The Dark Knight), Patrick Swayze (Dirty Dancing), Mary McDonnell (Independence Day), and the list goes on.
Donnie Darko is a schizophrenic, high school teen that has a habit of sleepwalking. One night, he sees a frighteningly-deranged rabbit named Frank who tells him the world will end in 28 days, 6 hours, 42 minutes and 12 seconds. Upon his return home the following morning, Donnie finds that a jet engine has crashed through the roof of his family's home, into his bedroom. Had he not been sleepwalking, he would have been killed. As he tries to figure out why he survived the seemingly supernatural events, he also has to deal with the people in his life, like his new girlfriend, his sisters, and a self-help guru, all while Frank continues to speak to him, convincing him to commit acts of vandalism (like taking an axe to the school's water main) or worse.
Donnie Darko received critical acclaim upon its release, though its box office would have dictated otherwise. The movie, for all its strangeness, remains a genre favorite and has built a rabid fan base over the years, I am certainly happy it has finally been given the home treatment it deserves. The 4K restorations look fantastic and Frank has never looked more sinister, not to mention the DTS-HD on the Blu-ray sounds crisp and crystal clear.
Where this set shines is in the extras (read the full list below), three different sets of commentaries, as well as a brand new documentary, Deus Ex Machina, in which they discuss the philosophies of the film, a short film, The Goodbye Place, a Production diary as well as a slew of archive interviews with the cast members, 20 deleted scenes, an exclusive collector's book with new interviews, writings and artwork, and much, much, more.
As a fan of these films, I truly love watching these extras; it puts me on set with the individuals involved, the actors and especially the Director as well as F/X people. The level of details provided here is astounding, and at times, daunting. But it helps paint a complete picture of the making of a classic, underrated masterpiece. I've already spent a few hours going through the extras and I'm sure it will take me another 28 days, 6 hours, 42 minutes and 12 seconds to get through the rest of them.
If you are a fan of Donnie Darko you should buy this boxed set and if you've never seen this movie before, you need to buy it; you owe it to yourself to watch it multiple times and become obsessed, like the rest of us!
Grade: A+
LIMITED EDITION CONTENTS
Brand new 4K restorations of both the Theatrical Cut and the Director's Cut from the original camera negatives produced by Arrow Films exclusively for this release supervised and approved by director Richard Kelly and cinematographer Steven Poster
High Definition Blu-ray (1080p) and Standard Definition DVD presentations of both cuts
Original 5.1 audio (DTS-HD on the Blu-ray)
Optional English subtitles for the deaf and hard of hearing
Audio commentary by writer-director Richard Kelly and actor Jake Gyllenhaal on the Theatrical Cut
Audio commentary by Kelly, producer Sean McKittrickand actors Drew Barrymore, Jena Malone, Beth Grant, Mary McDonnell, Holmes Osborne, Katharine Ross and James Duval on the Theatrical Cut
Audio commentary by Kelly and filmmaker Kevin Smith on the Director's Cut
Deus ex Machina: The Philosophy of Donnie Darko, a brand-new documentary by Ballyhoo Motion Pictures on the making of Donnie Darko, containing interviews with writer-director Richard Kelly, producer Sean McKittrick, director of photography Steven Poster, editor Sam Bauer, composer Michael Edwards, costume designer April Ferry, actor James Duval and critic Rob Galluzzo
The Goodbye Place, Kelly's 1996 short film, which anticipates some of the themes and ideas of his feature films
The Donnie Darko Production Diary, an archival documentary charting the film's production with optional commentary by cinematographer Steven Poster
Twenty deleted and alternate scenes with optional commentary by Kelly
Archive interviews with Kelly, actors Jake Gyllenhaal, Jena Malone, Drew Barrymore, James Duval, Maggie Gyllenhaal, Holmes Osborne, Noah Wyle and Katharine Ross, producers Sean McKittrick, Nancy Juvonen, Hunt Lowry and Casey La Scala, and cinematographer Steven Poster
Three archive featurettes: They Made Me Do It, They Made Me Do It Too and #1 Fan: A Darkomentary
Storyboard comparisons
B-roll footage
Cunning Visions infomercials
Music video: Mad World by Gary Jules
Galleries
Trailers
TV spots
Exclusive collector's book containing new writing by Nathan Rabin, Anton Bitel and Jamie Graham, an in-depth interview with Richard Kelly, introduction by Jake Gyllenhaal and contemporary coverage, illustrated with original stills and promotional materials
Limited edition packaging featuring new artwork by Candice Tripp
Read More Donnie Darko Reviews
Chris Rebholz (A) (Donnie Darko (10th Anniversary Edition) Blu-ray Review)
For more reviews please visit our film/television review section.
SPONSORED LINKS