Glee (2009)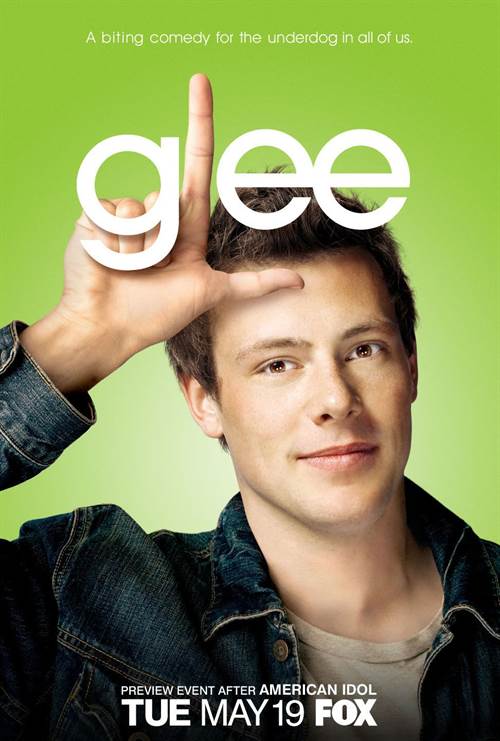 | | |
| --- | --- |
| Created By: | |
| Cast: | |
| Air Date: | Tuesday, May 19, 2009 |
| Studio: | 20th Century Fox |
| Genre: | Television |
| Rating: | |
Glee Synopsis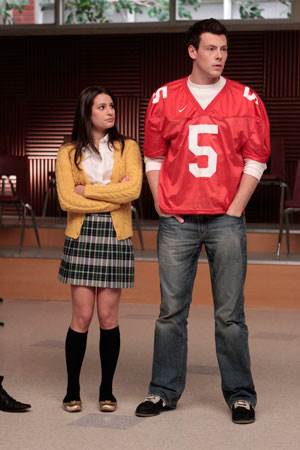 Road To Sectionals is an electrifying, pitch-perfect winner. William McKinley High School once had a champion glee club, but now they are floundering. That is when an idealistic Spanish teacher (Matthew Morrison, Music & Lyrics) takes up their cause, vowing to transform the rag-tag group of singers and dancers into champions.

Purchase DVD/Blu-ray/4K UHD physical copy of Glee today at Amazon.com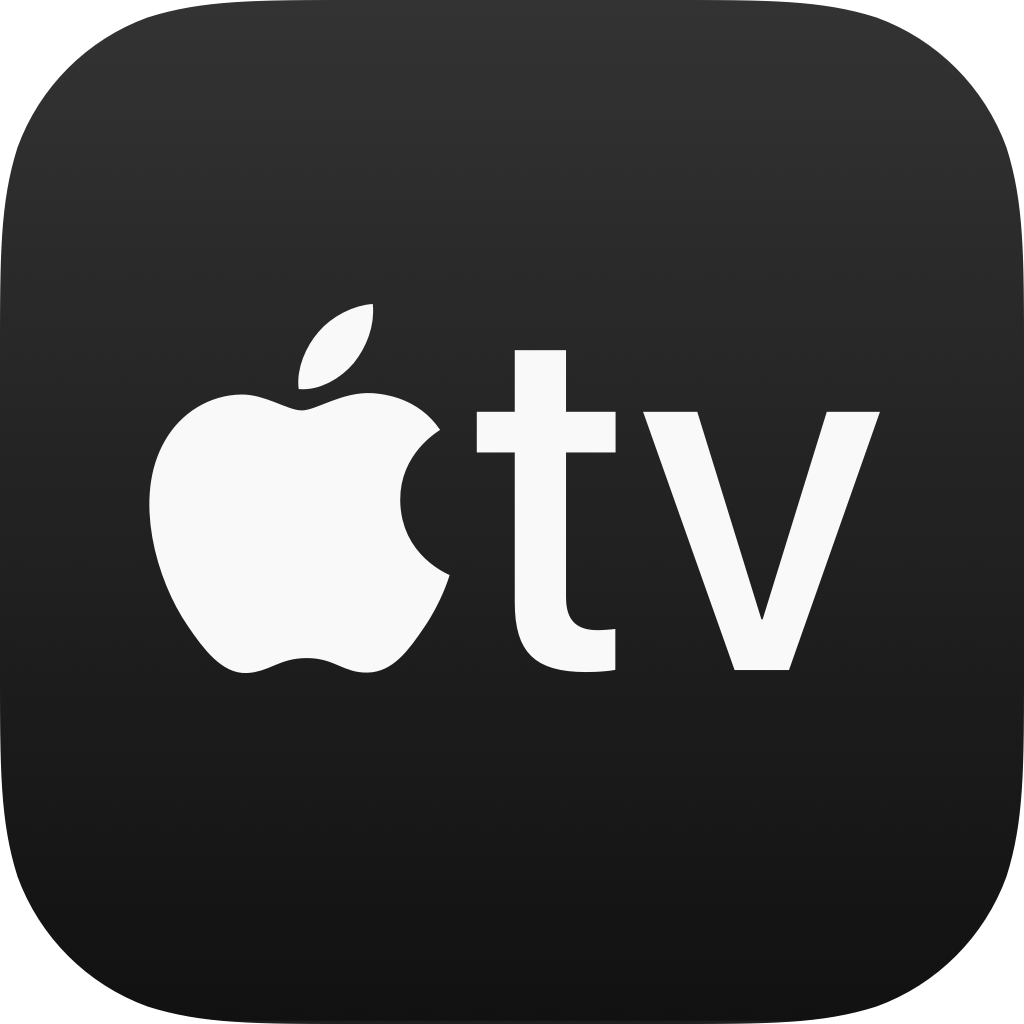 Stream Glee in Digital HD/4K from the AppleTV store.
Glee images are © 20th Century Fox. All Rights Reserved.
Glee: The Complete Fifth Season DVD Review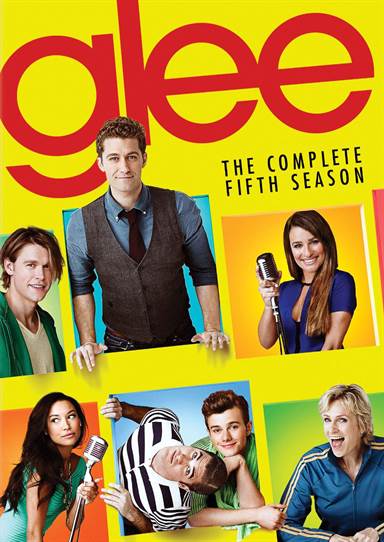 So I guess I have to start by coming clean. Hi My name is Sean Ferguson and I'm a Glee fan. It's sad and true and no matter how far this series goes off base I continue to watch. It may be because I'm a huge music buff….or maybe it's because when I was in school I was picked on too (though no slushies were ever thrown my way) or maybe its just because there were no hot Santana's, Brittany's or Quinn's in our school that would date one on the less than popular side and a guy can dream in flashbacks right?

And Since I'm all caught up with this weeks episode (The Sue Sylvester Saw doll on the tricycle was a bit over the top) now I have a few minutes to talk to you about this weeks release of "Glee The Complete Fifth Season". So in the Third season we watched the main cast Graduate and in the Fourth we had a whole new group of newbees settle into the empty chairs. Blaine, Artie, Sam and Tina are all that's left in the original class trying to keep hold of the Glee tradition.

Now between Seasons four and five is where things went completely wrong. From what I could tell it seemed as if the brilliant idea of each year graduating a class and welcoming in new singers was a great idea on paper, but not in execution. After 3 years we all got too attached to Rachel, Santana and the rest of the gang! Who wants new additions? Can they really compare to Rachel? So what happens now? They start writing every excuse to bring them back to Lima…and then even more implausible, all of them start ending up New York City! Which brings us to the beginning of Season 5 with Rachel auditioning for Funny girl and Blaine Proposes to Kurt while singing Beatles songs. Demi Lovato jumps in to the Glee Beatles party in episode two while Tina wins Prom queen in Carrie fashion and Rachel gets the role of Fanny Brice. Everything is moving along and then Episode 3 happens.

Episode 3 was the Episode everyone was waiting for since the Glee universe was shaken on July 13, 2013 with the news that Cory Monteith who played Finn Hudson had passed away from a toxic combination of heroin and alcohol. Cory's death at the age of 31 was a huge loss for the show and fans alike. The Quaterback episode is truly the most emotional episode in the whole series. After filming 91 episodes together, each scene in this tribute episode didn't come across as acting, it was real pain and loss as only the Glee family could express through song. If there was ever a show stopping moment in the Glee series, it was Lea Michele singing "Make You Feel My Love"! It's very rare that a tribute episode like this happens on television but even rarer that it is done this well with this amount of emotion.

That being said, with all things and even more so with Glee….The show must go on! And with an Episode of Katy vs Gaga we get an addition to the Glee family with Adam Lambert. Sam gets a Modeling career, Santana steps in for Santa, Rachel slaps Santana and Mercedes gets a record deal. New Directions come in second place in sectionals and Sue shuts the club down. Then in the 100th episode Kristin Chenoweth and Gwyneth Paltrow return as well as the rest of the cast, current and former students alike to try and get support for the Glee club. Puck and Quinn reunite, the Senior's Graduate and McKinley High is done! Lets move everyone to NYC!! From here its all relationships and life outside of High School. Artie becomes a ladies man with an STD. Mercedes tells Sam she wants to wait till marriage. Rachael gets finally opens her production of Funny Girl with great success and 3 episodes later throws it away for a bad tv series. Blaine and Kurt break up and everyone goes their separate ways.

What I would have given to be a fly on the wall when the writers were trying to figure out where to go now! Obviously the fairy tale ending of Rachel and Finn isn't going to happen, no one likes the current class of kids that lost Glee Club and the idea of everyone in NYC wasn't cutting it. Well if you're a fan, your watching currently and know where they are going!

As for Season 5…the best part of the season is "The Quaterback" tribute to Cory Monteith. In a season that pretty much felt like they were throwing ideas against a wall hoping they would stick, only the music and Finn's angelic presence kept people remotely interested.

Glee Season 5 taps into the songbooks of Billy Joel, Katy Perry, Gaga, The Beatles and of course current singles mixed in with Funny Girl routines. This DVD set has all 20 season 5 episodes on 6 discs. Each disc has a bonus feature that they call the Glee Music Jukebox, allowing you to watch all the musical routines without all the story drama between. Also includes is a Special feature on the making of the 100 episode and one called "Glee In The City" which just goes over the importance of NYC and filming on location.

Overall, if you're a Gleek your going to want this set for your collection. If you're a big Cory Monteith fan it's a must. But if your just looking to keep current with the series, you'll probably just catch it on Hulu or eventually on Netflix.

I give Glee The Complete Fifth Season two stars out of five. One for Cory Monteith and one for his leading lady and the Brief Funny Girl star Lea Michele.
Read More Glee Reviews
Chris Rebholz (B) (Glee: The Complete Fourth Season Blu-ray Review)
For more reviews please visit our film/television review section.
SPONSORED LINKS