The Unholy (1988)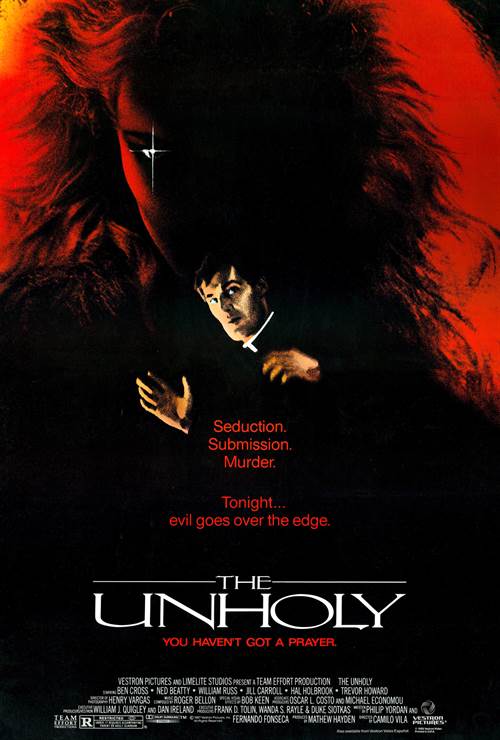 | | |
| --- | --- |
| Director: | |
| Writers: | |
| Cast: | |
| Released: | Friday, April 22, 1988 |
| Length: | 102 minutes |
| Studio: | Vestron Pictures |
| Genre: | Horror |
| Rating: | Under 17 requires accompanying parent or adult guardian. |
The Unholy Synopsis
Archbishop Mosley assigns Father Michael to a church in New Orleans in this supernatural horror film. The parish church was the site of the throat-slashing murders of two priests two years earlier. While Father Michael tends to the mostly impoverished flock of parishioners and their needs, he launches his own investigation into the mysterious unsolved deaths.

Purchase DVD/Blu-ray/4K UHD physical copy of The Unholy today at Amazon.com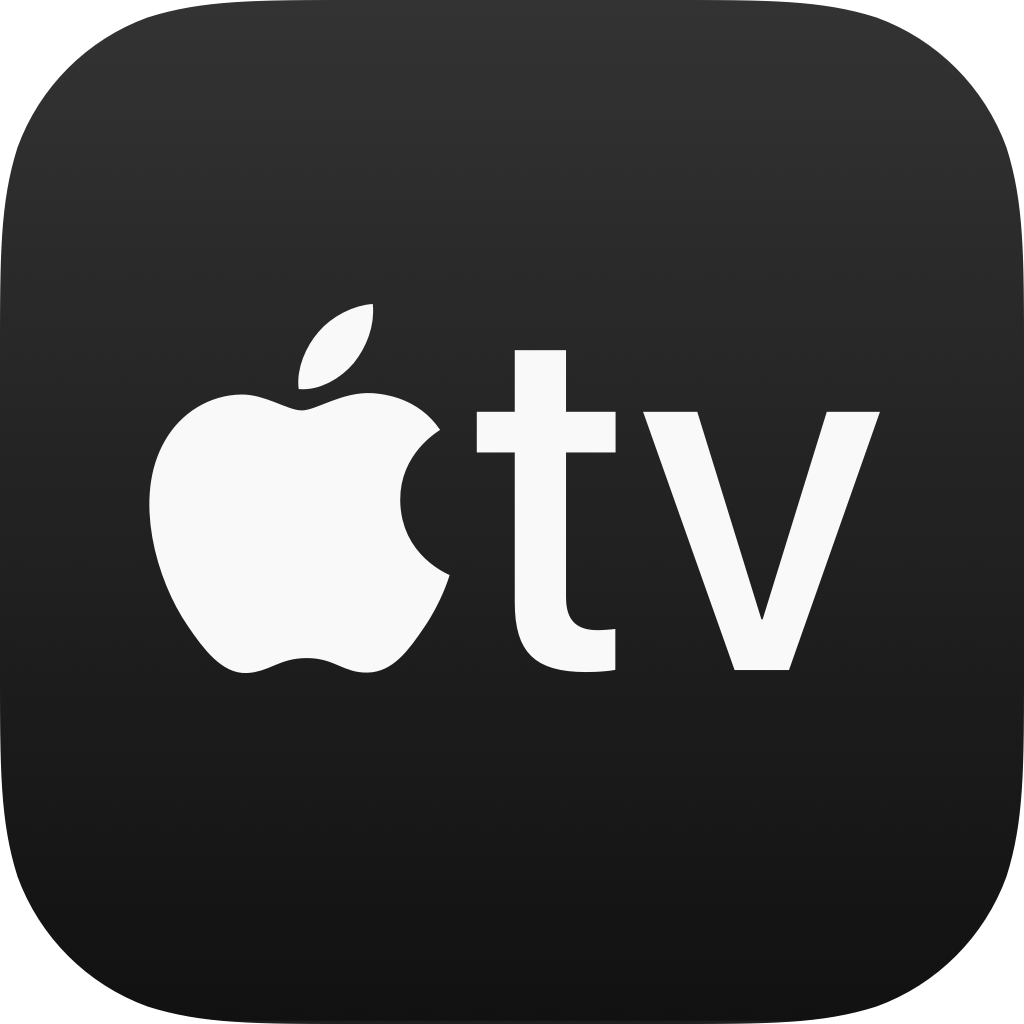 Stream The Unholy in Digital HD/4K from the AppleTV store.
The Unholy images are © Vestron Pictures. All Rights Reserved.
The Unholy Blu-ray Review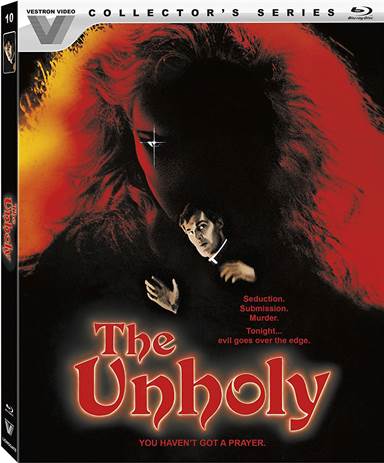 Vestron Video Collector's Series has been on a serious roll this year and just in time for your summer vacation, they are releasing one from the vault. The oft overlooked, Camilo Vila's The Unholy. Released in the U.S. in April 1988, The Unholy took an overused premise and tried its best to squeeze some originality out of it. With a solid cast of actors, including some seriously excellent and established names in the business like Ned Beatty (Deliverance), Hal Holbrook (Lincoln) and what would become his final film, Trevor Howard (Gandhi), The Unholy attempted to bring some credibility to a year filled with a glut of sequels.
Official Synopsis:
"In New Orleans, a city with a dark underside of black magic and satanic worship, 2 priests have been brutally murdered at St Agnes Church. Now The Unholy reign only to be challenged by the purest of mortal souls. Father Michael is appointed to the ungodly parish. Is he really strong enough to fight off this terrible evil? Or will he be the third priest to die?"
Father Michael (Ben Cross; Chariots of Fire) plays double duty as holy man and detective, trying to uncover the truth about the murders, which leads him to Millie (Jill Carroll; The Vals), a fragile, young woman in need of spiritual aid and whose presence proved too much temptation for previous priests to handle. The Unholy is a demon (Nicole Fortier; Scared Stiff) whose sole purpose is to corrupt the souls of the innocent and send them to Hell.
Disguised as a silken-clad, redheaded temptress, The Unholy has been doing a fine job thus far, and she hopes to add Father Michael and Millie to her growing list of victims. Will the new priest be strong enough to resist her charms and send its black heart back to Acheron? You will have to buy the disc when Vestron releases it on 6/27/17, in order to find out.
As a kid, and later, a horror-obsessed teenager, I could not get enough of any movie involving demonic possession/satanic-occult horror, so when I saw the commercials for this film I was ready to go. Unfortunately, The Unholy was not a film that stuck with me. I saw it once on VHS and quickly forgot about it.
At the time of its release, The Unholy struggled to find an audience, and it does tussle, at times, finding its voice but it has moments where it really shines, especially the scenes when Luke (William Russ; Boy Meets World), Millie's erstwhile boyfriend/boss, finds his way to the church and into the hands of the Demon, the results are gleefully gory and seemed "inspired" by Clive Barker.
Considering the budgetary constraints I thought the practical effects were fun and interesting. As I understand it, they even went back and added quite a few scenes, including the final confrontation sequence, in order to ramp up the action.
In spite of the lackluster box office, The Unholy did find a place in the home video market and continues to have a strong cult following. Given this, Vestron has resurrected the film with a solid 1080P 23.98 High Definition 16×9 Widescreen 1.85:1pPresentation, and Original 2.0 DTS Stereo Audio.
They also added additional goodies, all of which are listed below but some of my favorites include the interview with Father Michael himself, Ben Cross, and the commentary with Director Camilo Vila as well as the "Demons in the Flesh". We even get to experience the film's original ending, which I had never seen before.
One of the things I enjoy about movies, especially genre films is the soundtrack/score and what I really appreciated in this disc is the interview with Composer Roger Bellon. Not only was his interview extensive but they included isolated selections of the unused score, played over the scenes for which they were intended. I thought this was an excellent idea, one that I had never seen in extras before, and would like to see in future releases.
Vestron Video Collector's Series, in my opinion, is a hit. They continue to release movies from their archives, packed with a ton of extras, too. The one complaint I have is the steep price tag on this one, at $39.97 suggested retail, only the most die-hard fan, or Vestron completest, would be tempted by this Demon!
SPECIAL FEATURES
Audio Commentary with Director Camilo Vila
Isolated Score Selections and Audio Interview with Composer Roger Bellon
Audio Interview with Production Designer & Co-Writer Fernando Fonseca, featuring Isolated Selections from his Unused Score
Original Ending featuring Optional Audio Commentary with Producer Mathew Hayden
Featurettes: "Sins of the Father with Ben Cross"
"Demons In The Flesh: The Monsters of The Unholy"
"Prayer Offerings with Production Designer & Co-Writer Fernando Fonseca
"Theatrical Trailer
TV Spots
Radio Spots
Original Storyboard Gallery
Still Gallery
For more reviews please visit our film/television review section.
SPONSORED LINKS