Riverdale (2017)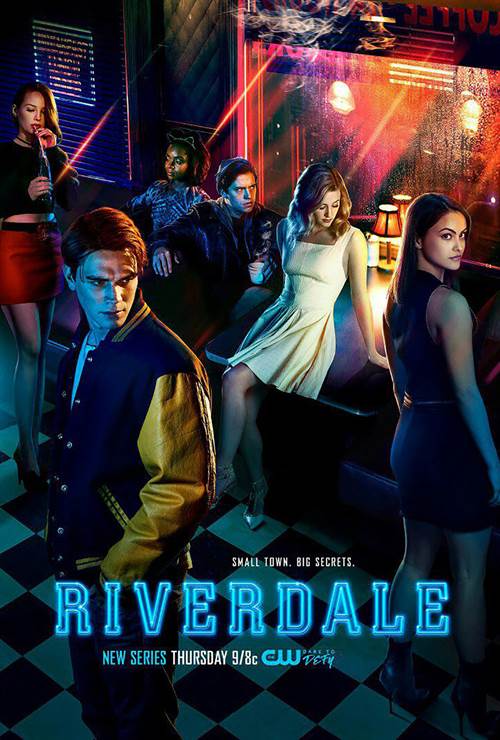 Share this:
| | |
| --- | --- |
| Writers: | |
| Cast: | |
| Air Date: | Thursday, January 26, 2017 |
| Studio: | Warner Bros. |
| Genre: | Television |
| Rating: | This program contains some material that many parents would find unsuitable for children under 14 years of age. |
Synopsis
Based on the characters from Archie Comics, Riverdale gives a subversive take on small-town life. Things aren't always what you expect in Riverdale. As a new school year begins, the town is reeling from the tragic death of high school golden boy Jason Blossom. The summer's events made all-American teen Archie Andrews realize that he wants to pursue a career in music, but his fractured friendship with Jughead Jones, and Josie McCoy's focus on her own band leaves Archie without a mentor. Meanwhile, girl-next-door Betty Cooper is not ready to reveal her true feelings for Archie, and new student, Veronica Lodge, has an undeniable spark with her crush. And then there's Cheryl Blossom, Riverdale's Queen Bee, who stirs up trouble amongst Archie, Betty and Veronica. But is Cheryl hiding something about the mysterious death of her twin brother, Jason? Riverdale may look like a quiet, sleepy town, but there's more to the story.

Purchase DVD/Blu-ray/4K UHD physical copy of Riverdale today at Amazon.com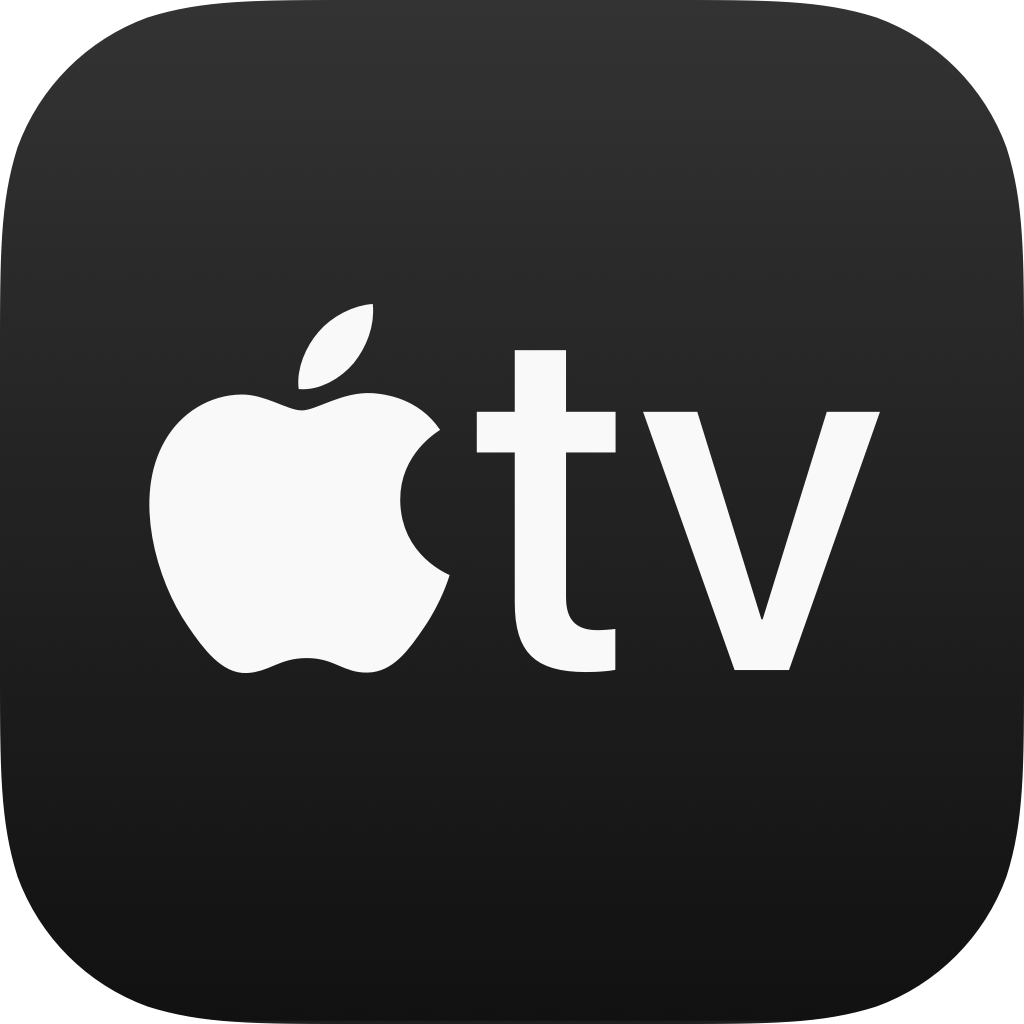 Download Riverdale in Digital HD/4K from the iTunes store.
Riverdale images are © Warner Bros.. All Rights Reserved.
Riverdale's Luke Perry Tribute Episode to Be Show's Most Importa...
6/20/2019 11:03 AM EST
Roberto Aguirre-Sacasa released a photo on social media of the finished script for "Riverdale's" Season Four premiere. The episode is titled "In Memoriam" and is a tribute episode to Luke Perry. Perry played character Fred Andrews, the father of Archie Andrews.Perry died on March 4 after suffering from a massive stroke. The actor was only 52 years old. His last on-screen appearance aired on April ...
More>>
Luke Perry Hospitalized After Apparent Stroke
2/28/2019 11:40 AM EST
Luke Perry has been hospitalized in Los Angeles after reportedly suffering from a stroke. The actor is said to be under observation and his condition is not yet known. Paramedics were called to the Riverdale star's home in Sherman Oaks this morning.Perry plays Fred Andrews on the CW's popular series, which is in its third season. There was speculation about whether or not Perry would return for Fo...
More>>
Penelope Ann Miller Joins CW's Riverdale
7/24/2018 1:07 PM EST
Penelope Ann Miller will be joining the cast of CW's Riverdale for its upcoming third season. The actress will play district attorney, Ms. Wright.Miller will be joining co-stars KJ Apa, Lili Reinhart, Camila Mendes, Cole Sprouse, Marisol Nichols, Madelaine Petsch, Ashleigh Murray, Mark Consuelos, Casey Cott, Skeet Ulrich, Mädchen Amick, Luke Perry and Vanessa Morgan. The third season will bring ab...
More>>
Riverdale: The Complete First Season DVD Review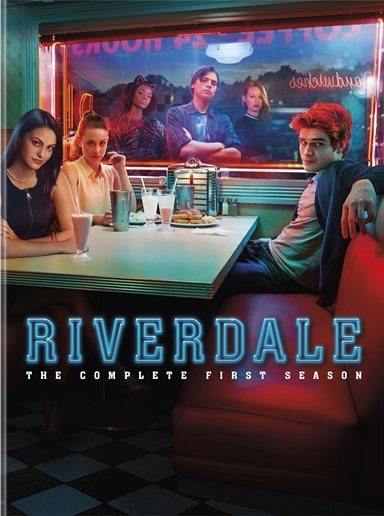 In today's world of entertainment full of superheroes, someone decided it was a good idea to base a television show on the Archie Comic book series. Since 1941 the characters have become familiar to generations of comic lovers worldwide and now they appear on television though not in the same vein as the comics. All the regulars are there – Archie Andrews (K.J. Apa; A Dog's Purpose), Betty Cooper (Lili Reinhart; The Good Neighbor), Veronica Lodge (Camila Mendes), Jughead Jones (Cole Sprouse; The Suite Life of Zack and Cody) and even Josey (Ashleigh Murray; Deidra & Laney Rob a Train) and the Pussy Cats (Hayley Law; The Arrangement and Asha Bromfield; Full Out). However, they are involved in story lines with darker, deeper and more dramatic flair than we usually see from the comics themselves.
In Season one we are introduced to everyone plus their parents played by veteran actors Luke Perry (Beverly Hills, 90210), Skeet Ulrich (As Good As It Gets), Marisol Nichols (NCIS), Lochlyn Munro (White Chicks) and Madchen Amick (Twin Peaks) – plus a special appearance from Molly Ringwald (Pretty in Pink, The Breakfast Club) as Archie's Mom. We also get the foundation of the story, which is that Riverdale isn't as safe and pristine as it seems.
In the first episode, we learn of Jason Blossom's (Trevor Stines; The Fosters) disappearance and the mystery surrounding it. No one really believes his sister's, Cheryl (Madeliane Petsch; The Curse of Sleeping Beauty), made up story and fingers immediately start getting pointed in various directions. Half way through the season though Jason's body washes ashore in the Sweetwater River (Ironic huh?) with a bullet in his head and the town goes ballistic (pun intended) ramping up the "crazy". Of course, that is only one of the plotlines permeating the season.
We meet Veronica who moves to town with her mom (Nichols) after her father ends up in prison for fraud. Then there is Betty's sister Polly (Tiera Skovbye; Sugar Babies) who is sent away "for her own good" to keep her away from her boyfriend, Jason (yes, the one with the bullet in his head). There is so much more to that story than I have time and space to fit in here. And Archie Andrews has an affair with his music teacher (WHAT!?!). Plus Jughead's dad (Ulrich) is an alcoholic who is head of a local gang.
Drama, Drama, and more Drama ensue. There is blackmail, murder, perceived incest, implied incest, teenage angst and for good measure… "Dark Betty". The scripts play out like a soap opera because that is what they basically are and things that you never see coming hit you like a ton of bricks. Does this still sound at all like the Comics we know and love? Of course not but the drama is snarky and delicious and it's an indulgent train wreck we just can't turn off! It is the newest teenage focused show now that The Vampire Diaries has taken its last bite.
The DVD has a few extras on it that are interesting and fun. There is Riverdale: The new Normal, Riverdale: The Ultimate Sin, Two musical pieces – I got you and These are moments I remember which showcase the talented, young cast, deleted scenes that actually fill in some holes, a mildly funny gag reel and what was probably the shortest 2016 Comic Con panel ever at only 8 minutes in length.
Riverdale started season one based on a gunshot and ironically it ended based on a gunshot too. We will just have to wait until October to see if the victim makes it out alive. In the meantime, if you haven't seen it, I suggest you check out Season One.
Grade: B
Read More Riverdale Reviews
For more reviews please visit our film/television review section.
As Riverdale gears up for Season 3, Archie, Jughead, Betty, Veronica and the rest of the group offer...
SPONSORED LINKS