Movie Reviews, Digital HD Reviews, and Television Reviews
Here at FlickDirect, our goal is to provide up-to-date reviews on theatrical, home entertainment, and television series. Check out the scoop on upcoming films or programming, and even our take on the classsics from our critics and Roten Tomoatoes Approved,
Allison Rose
.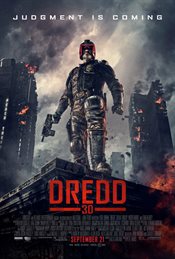 Dredd

(Chris Rebholz) 9/19/2012 8:05 AM EDT
Back in the 90's a movie was made called Judge Dredd. Based off the UK comic of the same name, it starred Sylvester Stallone as the title character. But that is not what we're going to discuss here. What we will review is the much better adaptation that hits theaters September 21. It stars Karl Urban, Lena Headey, and Olivia Thirlby. Simply... Read More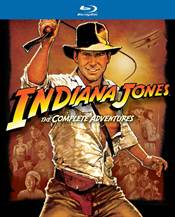 Indiana Jones: The Complete Adventures

(John Delia) 9/18/2012 4:33 PM EDT
It's time to see one of the best movie franchises of all time in your own living room. Now on Blu-ray in a box set, the Indiana Jones series can be seen in all their adventurous glory, and in crystal clear High Definition perfect for home viewing. If you missed them when they were released in a theater or feel it's time to revis... Read More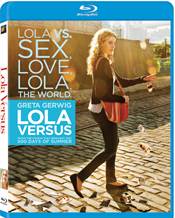 Lola Versus

(John Delia) 9/18/2012 9:19 AM EDT
Get your lady friends over for a night to remember, crack open libations and show the film Lola Versus now on Blu-ray. Whether they are single, married or in a relationship this film spins a tale that should delight women and create a lot of sleepover conversation. The film centers on Lola (Greta Gerwig) who within a few weeks of h... Read More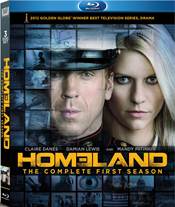 Homeland: The Complete First Season

(Sean Ferguson) 9/18/2012 9:02 AM EDT
The phone rings. "Honey its me." Imagine yourself a military wife with your husband overseas serving in Afghanistan. Now imagine what it would be like getting that phone call 8 years after your husband was captured and presumably killed by terrorists. Welcome to the world of Jessica Brody (played by Morena Baccarin from series "... Read More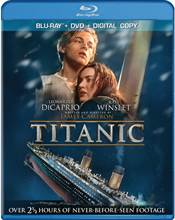 Titanic

(John Delia) 9/14/2012 1:22 AM EDT
One of my most beloved romance movies Titanic has come to video in a Blu-ray, DVD combo pack with all the bells and whistles for your complete home entertainment enjoyment. Available in High Definition for the first time, this romantic adventure gives an extraordinary presentation on your Blu-ray player. Whether you missed it at the movies when it ... Read More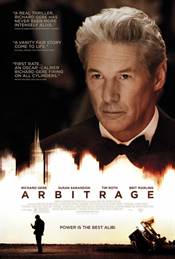 Arbitrage

(John Delia) 9/13/2012 2:17 PM EDT
Packed with intrigue and very tense moments, Arbitrage makes its way into movie theaters this weekend. You may have seen similar stories as the Arbitrage script certainly isn't the most original plot that's come to the big screen. But, the performances, directing and cinematography make the film a nice piece of entertainment. If you haven't had you... Read More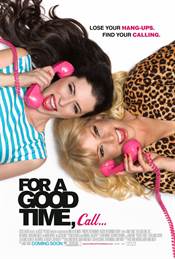 For a Good Time, Call ...

(John Delia) 9/13/2012 11:39 AM EDT
Using sexuality in a comedy has stimulated a wave of movie making but has it gone too far? Using every expletive possible from today's amoral vocabulary For a Good Time, Call… opens in theaters with an attempt to titillate and shock audiences. Well it does the latter for sure, but for the most part it's the ladies who are taking ... Read More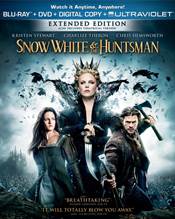 Snow White and the Huntsman

(Chris Rebholz) 9/11/2012 7:14 PM EDT
Snow White and the Huntsman, the latest re-imagined fairy tale out of Hollywood, has enough problems without dragging an actress' lapse in judgment and a first-time feature filmmaker's infidelity into the arena. Gorgeous and evocative as its visuals may be, Rupert Sanders' dark fairy tale is a sumptuous but fundamentally flawed fantasy ... Read More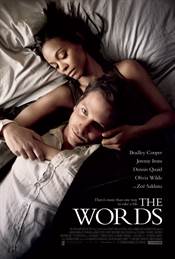 The Words

(John Delia) 9/7/2012 8:52 AM EDT
Compelling and complex the film The Words reaches for a drama loving audience that will enjoy a touching romance intertwined with an engrossing story. The film has excellent performances by the whole cast and directors Brian Klugman and Lee Sternthal work through the intricate script providing very good entertainment. The film finds Rory... Read More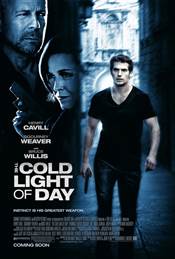 The Cold Light of Day

(Paul Kates) 9/6/2012 10:50 AM EDT
When recently failed businessman Will Shaw (Henry Cavill) goes to Spain for a weeklong sailing vacation with his family, it appears he thought that nothing else in his world could get any worse. But after returning from a brief trip ashore, Shaw finds it difficult to locate the family yacht; when he does, his already fragile world is shattere... Read More


Today's iTunes Digital HD Deals