Film and Television Reviews
Here at FlickDirect, our goal is to provide up-to-date reviews on theatrical, home entertainment, and television series. Check out the scoop on upcoming films or programming, and even our take on the classics.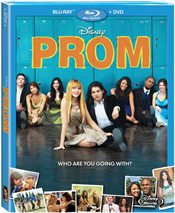 Prom

(Roger Longenbach) 08/30/2011 8:24 AM EDT
The latest entry from Walt Disney Studios in an effort to grab the tween/teenage market is coming out on Blu-ray/DVD combo pack on August 30. Prom is about exactly that. A prom at an ordinary high school. Similar to the idea behind "Love Actually", where you have an event, and then you learn the stories behind everyone, ... Read More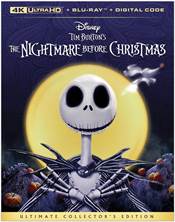 The Nightmare Before Christmas (Three-Disc Combo: Blu-ray 3D /...

(Roger Longenbach) 08/29/2011 6:53 PM EDT
Coming out on Blu-ray 3D combo pack is a rerelease of the 2008 Blu-ray edition of The Nightmare Before Christmas, with the addition of the 3D version that was created in 2006 for theatrical release. The Nightmare Before Christmas is Tim Burton's iconic stop-motion animated feature, with an original story and his unique artistic vision. Ja... Read More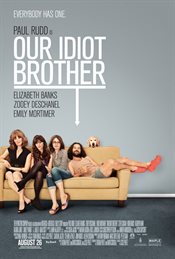 Our Idiot Brother

(John Delia) 08/27/2011 11:15 PM EDT
If you are looking for a comedy that has a lot of laughs and surprising situations, Our Idiot Brother fails to deliver. Opening late in the summer wasn't a good idea since the film comes on the heels of a fairly good year for human humor. A lot of 'seen that' and 'not too original' puts this film on a fast track ... Read More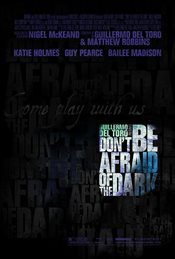 Don't Be Afraid of The Dark

(Chris Rebholz) 08/26/2011 8:12 PM EDT
When it comes to horror and suspense, there are few directors who can truly nail the proper tone to get the best reaction from audiences. Guillermo Del Toro has made a career of accomplishing just that. His latest film, which he wrote but didn't direct, is something of a passion project. When he was a child he watched the telefilm Don't be ... Read More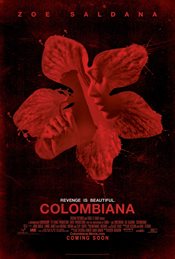 Colombiana

(Chris Rebholz) 08/26/2011 6:56 AM EDT
Vengeance is beautiful; that's the tag line for the new film Columbiana from EuropaCorp. The movie, which translated means Columbian Woman, is the latest from the aforementioned French production company run by Lou Besson who has brought the American public some of the more popular action films over the years. Some of those include Taken, The P... Read More


The Conspirator

(Chris Rebholz) 08/20/2011 10:19 PM EDT
There are many moments in history that we all know very well. One of the most well-known and tragic points in American history is the assassination of President Abraham Lincoln. We all know of how it transpired, while at the theater with his wife, President Lincoln was shot by John Wilkes Booth. What many of us don't know is the conspiracy that too... Read More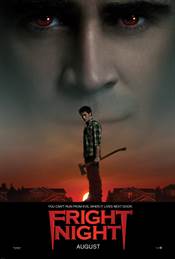 Fright Night

(John Delia) 08/18/2011 11:55 AM EDT
The scary, seething, suspenseful, gory, horror filled Fright Night left me turning my head on my way to the car following the showing. It's a frightening flick that takes its toll on those that can have a love for the thrills that evil can provide. You don't have to be Goth to enjoy, just a sense of humor and a need to feed your bloody ... Read More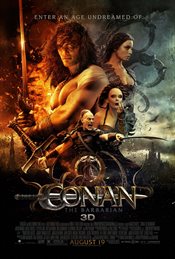 Conan The Barbarian

(John Delia) 08/18/2011 10:17 AM EDT
Hollywood has a way of reinventing things by rejuvenating characters and bringing them up to date with all the bells and whistles necessary to make it 'fresh and new.' This is the case of the film Conan the Barbarian where they have remade a classic adding all the CGI bells and whistles then throwing in some topless women for eye candy.... Read More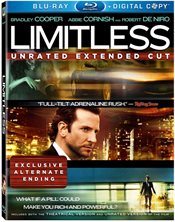 Limitless

(Nathan M Rose) 08/14/2011 2:54 PM EDT
What if there was a drug out there that would increase your IQ to over four digits? Would you take it? If so, what would you do with your life? Relativity Media's new film, Limitless, based on the story, Dark Fields, by Alan Glynn, aims to answer this question and more. The film follows the life of one Eddie Morra (Bra... Read More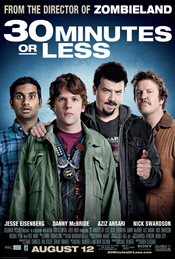 30 Minutes or Less

(Chris Rebholz) 08/12/2011 11:26 AM EDT
When it comes to comedies the simplest plot device is the easiest one. When you look at films like Harold & Kumar, Pineapple Express, or The Hangover you can see how a simple scenario can become fodder for uproarious hilarity. That being said, it doesn't always work out that way and in the case of 30 Minutes or Less we are left wanting more... Read More


SPONSORED STORIES