Movie Reviews, Digital HD Reviews, and Television Reviews
Here at FlickDirect, our goal is to provide up-to-date reviews on theatrical, home entertainment, and television series. Check out the scoop on upcoming films or programming, and even our take on the classsics from our critics and Rotten Tomatoes Approved,
Allison Rose
.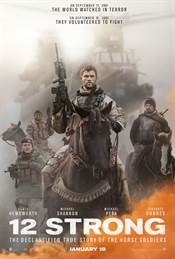 12 Strong

(Allison Hazlett-Rose) 1/18/2018 8:47 AM EST
For those who were not alive when Pearl Harbor was attacked, the biggest terrorist attack ever on United States soil happened on September 11, 2001. The Taliban targeted major buildings in the Northeast setting off a wave of panic and patriotism across this country. Of course, this also set our military into action and, unbeknownst to m... Read More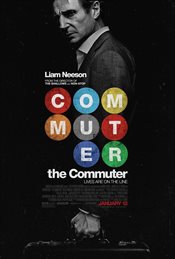 The Commuter

(Allison Skornick-Rose) 1/12/2018 8:57 AM EST
Millions of people everyday doing the same thing over and over again. They leave their nice little homes in the suburbs, get on a train into Manhattan, go to work in some high rise building all day, get back on the train, and head home back to the suburbs. Nothing much changes from one day to the next and nothing exciting ever really ha... Read More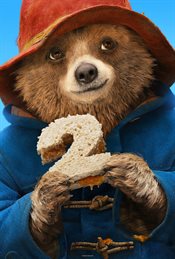 Paddington 2

(Paul Kates) 1/9/2018 9:51 AM EST
The loveable, Peruvian, orphaned bear Paddington makes a welcome return this autumn in his second and better outing. Once again directed by Paul King, the film takes the spirit and innocence of the Michael Bonds books and transforms them into this big-screen adventure full of humor that will make you laugh whether you're young or old.The movie is c... Read More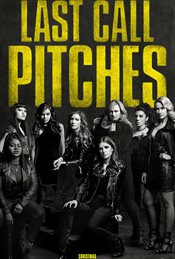 Pitch Perfect 3

(Allison Skornick-Rose) 12/21/2017 11:25 AM EST
Five years ago, the world was introduced to the Barden Bellas, a college acapella group who had the goal of regaining past glory and winning a national title. Three years later, we got the sequel when the Bellas set loftier dreams to include an international stage. Now we have the last installment in the trilogy, as Pitch Perfect 3... Read More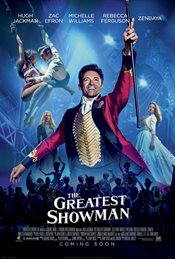 The Greatest Showman

(Allison Hazlett-Rose) 12/20/2017 2:10 PM EST
Some would say Phineas T. Barnum (Hugh Jackman; Logan) was a dreamer. Others would say he was a businessman. Yet, some would argue he was both and some would say he scammed people. The truth is probably a little of each but there is no denying he was one of the greatest showmen on Earth. He gained wealth entertaining people but not... Read More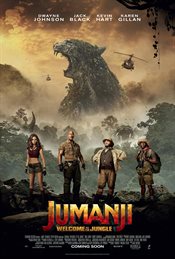 Jumanji: Welcome to the Jungle

(Nathan M Rose) 12/20/2017 8:55 AM EST
It has been twenty-two years since the original Jumanji film starring Robin Williams graced the silver screen. A lot has changed in that time - grunge music is out, pop music is in, mobile phones are no longer a luxury, but a necessity and board games are no longer the preferred form of entertainment. Video games have taken over and to that end, Co... Read More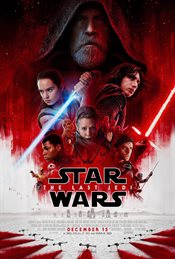 Star Wars: The Last Jedi

(Nathan M Rose) 12/12/2017 12:01 PM EST
Ever since Star Wars: The Force Awakens came out in 2015, audiences have been on pins and needles waiting for the next installment in the Star Wars saga and, aside from a few minor issues, fans will not be disappointed.While the plot has mainly been shrouded in secrecy (and this review will try to continue with that so as to let... Read More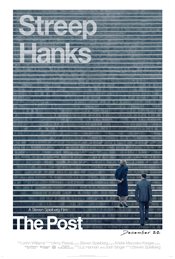 The Post

(Allison Hazlett-Rose) 12/6/2017 11:39 AM EST
The Washington Post was pretty much a local paper until it blew the roof off the White House when it reported on the Watergate scandal in 1973. However, it also made a name for itself as an investigative journalistic newspaper a few years earlier when it followed up on a New York Times story about the Vietnam War and published ... Read More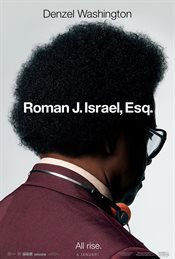 Roman J. Israel, Esq.

(Allison Hazlett-Rose) 11/22/2017 12:36 PM EST
Not everyone is good in a social situation. Some people can be awkward which makes others feel uncomfortable causing them to treat the social outcast poorly. Many think those awkward individuals are stupid but they can be very smart and even downright brilliant. Some of them may be on the Autism spectrum or known previously as an ... Read More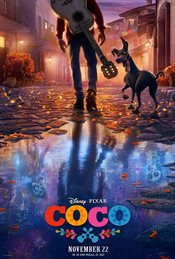 Coco

(Judith Raymer) 11/21/2017 9:53 AM EST
Directed by Lee Unkrich (Finding Nemo; Monster's Inc.) and Adrian Molina (The Good Dinosaur; Ratatouille), Coco is the latest magic from Disney/Pixar to hit the screen. Coco doesn't just meet then exceed expectations. It excels in every aspect. The story of Coco began five years before it would grace the big screen. ... Read More