Movie Reviews, Digital HD Reviews, and Television Reviews
Here at FlickDirect, our goal is to provide up-to-date reviews on theatrical, home entertainment, and television series. Check out the scoop on upcoming films or programming, and even our take on the classsics from our critics and Rotten Tomatoes Approved,
Allison Rose
.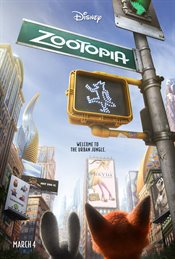 Zootopia

(Allison Hazlett-Rose) 3/3/2016 9:26 PM EST
Known for their cute, fun animated feature films, Disney takes a drastic turn with their new release, Zootopia. Usually shying away from controversial topics, this time they delve in head on to one of the most stressful topics plaguing our country right now - racial tension. Along with other moral messages, the film artfully navig... Read More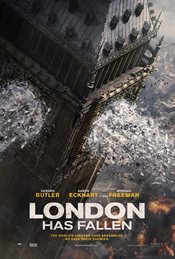 London Has Fallen

(Allison Hazlett-Rose) 3/3/2016 2:55 PM EST
For those who loved 2013's Olympus Has Fallen, this year's sequel, London Has Fallen, will surely live up to expectations. Many of the original cast has returned to make this action adventure film familiar on so many levels and enticing to fans of the original. However, with a new director (Babak Najafi; Banshee Origins) on board, there are e... Read More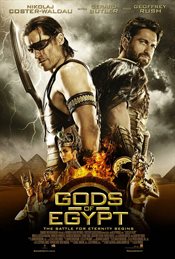 Gods of Egypt

(Allison Hazlett-Rose) 2/25/2016 6:30 PM EST
In 22 years, Director Alex Proyas (The Crow) has made 6 major motion pictures. Some have become cult classics, while others were less than memorable. Regardless, one can usually discern a Proyas film, as his directing style is somewhat unique and his latest creation, Gods of Egypt, is no exception. With sweeping visuals, reminiscent of ... Read More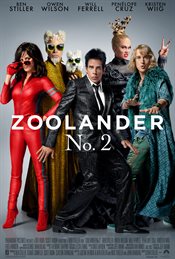 Zoolander 2

(Sean Ferguson) 2/12/2016 10:02 AM EST
RELAX, They've Done It!It's right time nowWell, now…It's hard to believe it's been 15 years since Ben Stiller gave us fashion Icon Derek Zoolander bursting onto the big screen in the 2001 classic Zoolander. Love it, or hate it, there seemed to be no in-between for those that saw it. For those that loved it, it became a classic with lines... Read More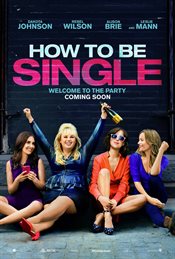 How To Be Single

(Allison Hazlett-Rose) 2/11/2016 10:02 AM EST
Being single sucks. At least to most women that's the way it seems. We spend years trying to find the "perfect guy" only to realize he isn't so perfect. But the alternative of being alone is so scary to some that they will do almost anything just to be in a relationship.Not Alice (Dakota Johnson; Fifty Shades of ... Read More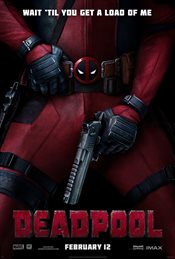 Deadpool

(Allison Hazlett-Rose) 2/8/2016 10:17 AM EST
Wade Wilson (Ryan Reynolds; Green Lantern) is no super hero. In fact, he is probably the anti-super hero. He doesn't care about justice, unless it involves his own quest for revenge. He isn't interested in saving lives or bringing down the bad guys, again, unless it serves his purpose. He's funny, crass, sarcastic, sel... Read More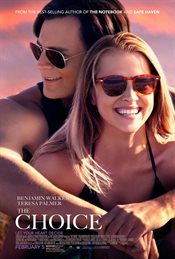 The Choice

(Allison Hazlett-Rose) 2/5/2016 9:03 AM EST
Never judge a book by its cover. Or in this case, never judge a movie by its trailer.Nicholas Sparks' latest feature film, The Choice, looked less than appealing based on the two minutes I saw online. The story held no interest for me and the main characters had no chemistry, or so it seemed. To be honest, I seriously thought abou... Read More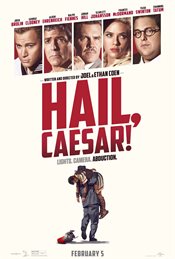 Hail, Caesar!

(Allison Hazlett-Rose) 2/4/2016 3:19 PM EST
Hail, Caesar! is a movie with a laundry list of greats and one glaring not so great. Great Writers/Directors Joel and Ethan Coen (No Country for Old Men), great actors from George Clooney (Up In the Air) and Josh Brolin (Men In Black 3) to Scarlett Johansson (Avengers) and Channing Tatum (Magic Mike XXL), and great set and costume design.&nbs... Read More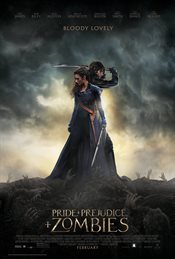 Pride, Prejudice and Zombies

(Nathan M Rose) 2/4/2016 9:04 AM EST
Author Seth Grahame-Smith's work came to the attention of modern movie-goers with the 2012 release Abraham Lincoln: Vampire Hunter, based upon his book of the same name. Now, in 2016, after a couple of years of being in production with several different directors and leading ladies, his New York Times bestselling novel Pride and Prejudice ... Read More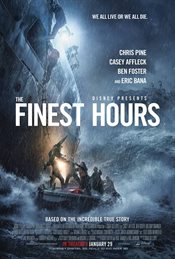 The Finest Hours

(Allison Hazlett-Rose) 1/28/2016 1:58 PM EST
Disney's The Finest Hours dramatizes the events of one of the most harrowing Coast Guard rescue missions off the Massachusetts coast in 1952. Still regarded as one the most heroic and successful rescues in Coast Guard history, the events of February 18 inspired both book and now the film, which opens in theaters on January 29th. Based on a tr... Read More