Movie Reviews, Digital HD Reviews, and Television Reviews
Reviews By Jennifer Broderick
Here at FlickDirect, our goal is to provide up-to-date reviews on theatrical, home entertainment, and television series. Check out the scoop on upcoming films or programming, and even our take on the classsics from our critics and Rotten Tomatoes Approved,
Allison Rose
.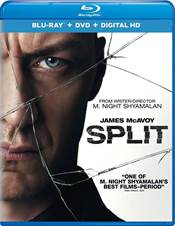 Split

(Jennifer Broderick) 4/21/2017 10:54 AM EDT
Since 1999 M. Night Shyamalan has given us some really thought provoking and plot-twisting films, and, this week, his latest film, Split, is available on Blu-ray. Split follows the story of Kevin Wendell Crumb (James McAvoy; X-Men: Apocalypse), who suffers from dissociative identity disorder, or multiple personality disorder, and has 24 separa... Read More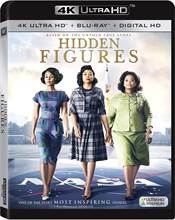 Hidden Figures

(Jennifer Broderick) 4/12/2017 8:45 AM EDT
In a world in which being both black and a female were disadvantages, to say the least, Twentieth Century Fox shows audiences that if you have the guts to do it, nothing - including color or gender - can stop you. Based upon Margot Lee Shetterly's non-fiction novel, Hidden Figures: The Story of the African-American Women Who Hel... Read More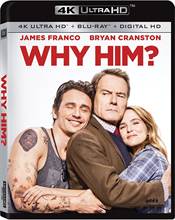 Why Him?

(Jennifer Broderick) 4/4/2017 11:11 AM EDT
For a hilarious, if not a bit raunchy, comedy about a father having to cut the umbilical cord with his grown-up daughter, Why Him? fits the bill perfectly. Delightfully comedic, Why Him? is almost the perfect third date movie. The cast blends together well in an effort to bring a prior generation into the new te... Read More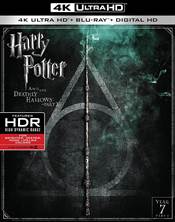 Harry Potter and the Deathly Hallows: Part 2

(Jennifer Broderick) 4/3/2017 11:07 AM EDT
Warner Bros. is turning out to be what I would consider one of the smartest studios around. Not only did they work with J.K. Rowling to provide one of the world's most popular movie franchises to people of all ages, but they have made the best business decision to bring the Harry Potter movies to 4K UHD. Harry Potter and The De... Read More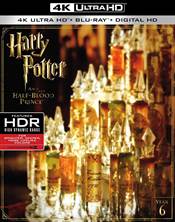 Harry Potter and the Half-Blood Prince

(Jennifer Broderick) 4/3/2017 9:07 AM EDT
Warner Bros. has been amazing moviegoers over the last few years with their movie content, storylines, and choice of cast. In the last year, they have also shown incredible foresight into bringing some of their prior blockbuster releases into the new digital technology. The Harry Potter franchise has enthralled kids and adults... Read More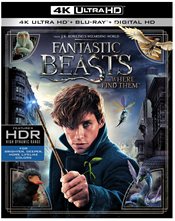 Fantastic Beasts and Where to Find Them

(Jennifer Broderick) 3/28/2017 9:58 AM EDT
For all the Harry Potter fans out there, J.K. Rowling and Warner Bros. has rewarded us with a "prequel" to the beloved magical series (rumored to be the first of possibly five- yes, five!) that creates its own story without losing the Harry Potter vibe that is central to the stories. Magic,&nb... Read More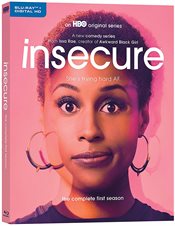 The Complete First Season

(Jennifer Broderick) 3/20/2017 12:14 PM EDT
HBO was one of the forerunners in cable television to start their own programming. With shows like Game of Thrones, Westword, The Sopranos, VEEP, Silicon Valley, and True Blood, HBO has shown foresight into what captivates viewers and they have also shown that they are not afraid to spend money on their productions, which make the s... Read More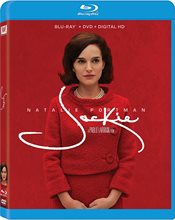 Jackie

(Jennifer Broderick) 3/8/2017 10:39 AM EDT
In the 1960s, the United States was introduced to Camelot. Camelot – a time of romance and prosperity. The time in which there was contentment throughout the kingdom and people were happy. Well, we, as Americans, didn't have King Arthur, Queen Guinevere, or The Knights of the Round Table; we had the White House, the Oval Office, and the K... Read More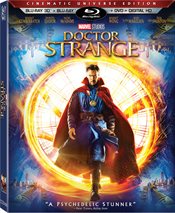 Doctor Strange

(Jennifer Broderick) 2/28/2017 9:27 AM EDT
I always find that the hardest reviews to write are for movies that I thought were out of this world, and Marvel Studio's Doctor Strange is at the top of my writer's block list. From the script to the special effects to the cast, Doctor Strange is one of the best Marvel movies to date. After all, some of the best things in life... Read More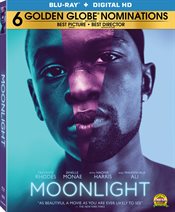 Moonlight

(Jennifer Broderick) 2/27/2017 8:38 AM EDT
It's rare that one gets to watch a movie about self-discovery but Lionsgate and A24 have released a movie that when you watch it, provides a profound sense of oneself and understanding of what it takes to mold a person from childhood to adulthood. Director Barry Jenkins (Medicine for Melancholy) has taken a story and transforme... Read More