Theatrical, 4K UHD, Digital HD, and Blu-ray Reviews
Here at FlickDirect, our goal is to provide up-to-date reviews on theatrical, home entertainment, and television series. Check out the reviews of upcoming films or programming, and even our take on the classsics.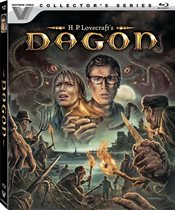 Dagon
Leonard Buccellato |
Jul 24, 2018
All in all, Dagon is a fun, if flawed, release. However, if you are a Stuart Gordon/ Brian Yuzna fan, you should pick this up as it contains all the gore and camp one has come to expect of the pair. "Iä! Iä! Cthulhu fhtagn!" |
Full Review...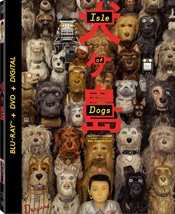 Isle of Dogs
Allison Hazlett-Rose |
Jul 17, 2018
Anderson has a way of telling a story that is unique and intriguing.  While there isn't really much that is new about corruption and oppression (whether it be human or canine) Anderson's tale keeps you interesting and engaged throughout. |
Full Review...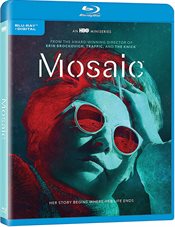 Mosaic
Allison Hazlett-Rose |
Jul 11, 2018
The added element of the smartphone app gives Mosaic something unique, a different experiment of sorts. |
Full Review...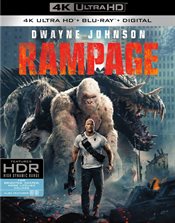 Rampage
Nathan M Rose |
Jul 10, 2018
While Rampage will certainly not win any Academy Awards it is a fun ride that has sorely been lacking from the cinema lately. It is truly, in every sense, a fun, popcorn film. |
Full Review...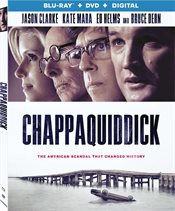 Chappaquiddick
Allison Hazlett-Rose |
Jul 09, 2018
While Chappaquiddick doesn't give new details about the events of that night it does portray Kennedy as a complex man.  On the one hand, we see the somewhat ruthless politician willing to bend rules if necessary while on the other we see the little boy inside desperate for a father's love. |
Full Review...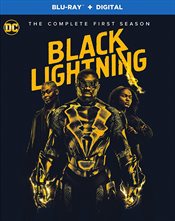 Black Lightning: The Complete First Season
Maureen Buccellato |
Jul 05, 2018
Black Lightning is a wonderful addition to the DC family. The show has everything one could want from a good story and action/suspense to great family dynamics which are all wrapped up in a slick presentation that one would be mistaken to pass up. |
Full Review...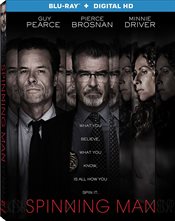 Spinning Man
Allison Hazlett-Rose |
Jun 24, 2018
Spinning Man has the potential to be a very good film with a terrific cast and interesting concept.  However, the delivery loses something as certain details leave the viewer in a murky fog. |
Full Review...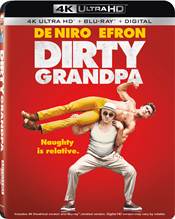 Dirty Grandpa
Allison Hazlett-Rose |
Jun 16, 2018
Dirty Grandpa has some funny moments and takes a twist on the traditional "road trip" film so it has that going for it but let's face it – De Niro…enough said. |
Full Review...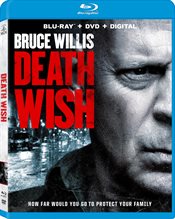 Death Wish
Nathan M Rose |
Jun 15, 2018
Death Wish was shot digitally and the video transfer shines. The 1080p AVC coding is sharp with clarity and detail. Colors are a bit muted but intended to be this way. |
Full Review...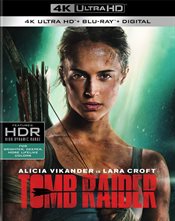 Tomb Raider
Nathan M Rose |
Jun 12, 2018
Vikander truly embodies the new Lara Craft well and turns it into her own character. |
Full Review...