Movie Reviews, Digital HD Reviews, and Television Reviews
Here at FlickDirect, our goal is to provide up-to-date reviews on theatrical, home entertainment, and television series. Check out the critical reviews off upcoming films or programming, and even our take on the classsics from our critics Tomatometer-Approved Critic, Allison Rose.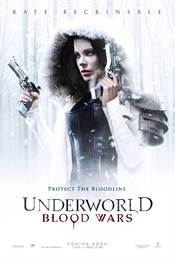 Underworld: Blood Wars

(Allison Hazlett-Rose) 1/6/2017 7:04 AM EDT
Why are we so fascinated by vampires and werewolves? Movies and television shows about them are incredibly popular regardless if they are good or not. The Underworld franchise incorporates both of these supernatural characters in a battle for ultimate domination and for 2017 a brand new film continues the war. Underworld... Read More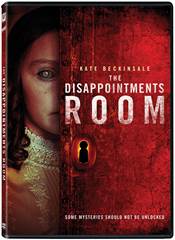 The Disappointments Room

(Allison Hazlett-Rose) 1/5/2017 9:39 PM EDT
In the early 1900's, the aristocracy of this country were ashamed of their physically and mentally ill children. They created secret rooms in their homes to hide away their less than perfect offspring, never allowing them to see the outside nor interact with other people. These rooms were called the disappointments room and they we... Read More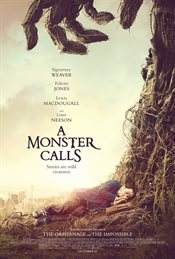 A Monster Calls

(Jennifer Broderick) 1/5/2017 5:06 PM EDT
The purpose of a movie is to tell a story and to entertain the audience. A Monster Calls is the epitome of a story with a deep meaning, one with a lesson, or two, and one with such emotion that there isn't a dry eye left in the theater or a sound emitting from the audience by the time the credits roll.Conor McGuire (Lewis MacDou... Read More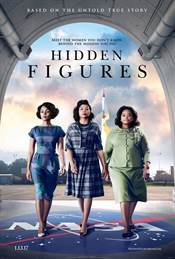 Hidden Figures

(Allison Hazlett-Rose) 1/4/2017 7:17 PM EDT
It's not easy being smart. It's even harder being smart and being a female. It was very hard being smart and being a female in 1961, but it was awful being smart, female and Negro in 1961. However, Katherine Goble- Johnson (Taraji Henson; Empire), Dorothy Vaughan (Octavia Spencer; The Help) and Mary J... Read More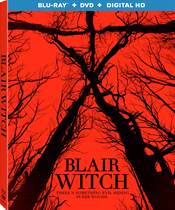 Blair Witch

(Allison Hazlett-Rose) 1/3/2017 12:30 AM EDT
In 1999 The Blair Witch Project changed the face of horror movies and became an instant classic. With it's "shaky cam", documentary style filmmaking it opened up a new way of looking at horror. It intrigued us and fascinated us and scared the living daylights out of us. In 2016 Lionsgate reimagined the film releasing Blair... Read More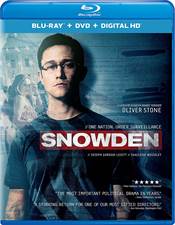 Snowden

(Allison Hazlett-Rose) 12/27/2016 9:53 AM EDT
Edward Snowden has been called many things... patriot, traitor, whistle-blower, etc. Some feel what he did was necessary in order to keep our government in check, while others thought he did irrevocable damage to our national security. Regardless of your feelings, there is no doubt he is a brave and polarizing figure. Based on an ... Read More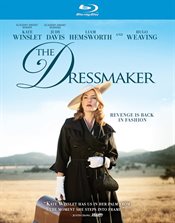 The Dressmaker

(Jennifer Broderick) 12/26/2016 9:33 PM EDT
There are some stories of the past that are just epic. They tell a story, they involve you in their character's life to the point where you are invested in the outcome and you don't even know its happening until the movie is over. Finally, you let out your breath that you didn't even know you were holding. In this vein... Read More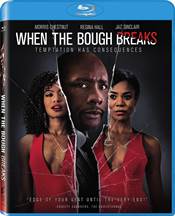 When The Bough Breaks

(Jennifer Broderick) 12/26/2016 8:32 PM EDT
Hollywood is full of real life stories of the husband running off with the nanny, or having an affair, and there have been several movies made similarly. In fact, there have been movies made where the nanny becomes obsessed with the husband and it didn't end well for the nanny. Screen Gems and Sony decided to put a little spin... Read More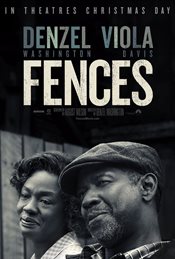 Fences

(Brian Skornick) 12/25/2016 11:23 AM EDT
Fences based on the Pulitzer and Tony award-winning play by August Wilson as part of his 10 play American Century Cycle, tells the story of a middle-aged working class family patriarch, in 1956 Pittsburgh. Starring and Directed by Denzel Washington (Equalizer), it features outstanding performances by the entire cast including Denzel Was... Read More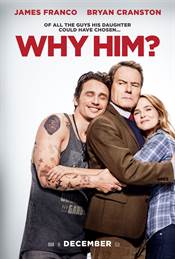 Why Him?

(Allison Skornick-Rose) 12/22/2016 10:00 AM EDT
Can you remember the first time you met your future in-laws? Or the first time your son or daughter brought home their new boyfriend/girlfriend? Hollywood has been playing on this theme over and over again from Guess Who's Coming To Dinner to Meet The Fockers. The latest addition to this grouping is Twentieth Century Fox's... Read More