Movie Reviews, Digital HD Reviews, and Television Reviews
Here at FlickDirect, our goal is to provide up-to-date reviews on theatrical, home entertainment, and television series. Check out the critical reviews off upcoming films or programming, and even our take on the classsics from our critics Tomatometer-Approved Critic, Allison Rose.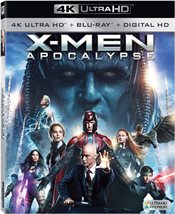 X-Men: Apocalypse

(Jennifer Broderick) 10/4/2016 10:47 PM EDT
X-Men:Apocalypse is the latest in the highly successful X-Men franchise. According to Bryan Singer, the director, and one of the producers, X-Men:Apocalypse follows X-Men: Days of Future Past by bringing in the Egyptian scenes in the very beginning. Apocalypse was the forefront of civilization and demands worship. As he... Read More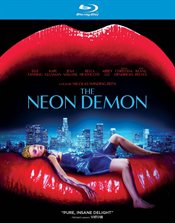 The Neon Demon

(Allison Hazlett-Rose) 9/30/2016 2:19 PM EDT
High fashion modeling is a cutthroat world. As Supermodel Heidi Klum often says, "In fashion one day your in, the next day your out", and no film better exemplifies that that like Nicolas Winding Refn's (Drive) The Neon Demon. His vision takes the modeling world and turns it into an Avant-garde horror film.J... Read More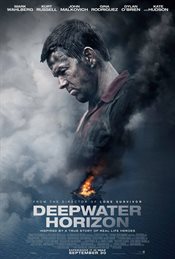 Deepwater Horizon

(Allison Hazlett-Rose) 9/29/2016 11:54 AM EDT
The 2010 BP spill was the worst oil disaster in history. The Deepwater Horizon rig blew up, sending 210 million gallons of crude oil into the Gulf of Mexico for 87 days, killing 11 men and innumerable numbers of animals. We all know what happened. We watched it on television. However, I'm not sure most of us fully understood t... Read More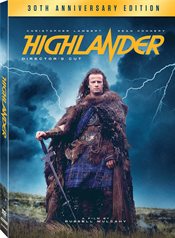 Highlander : 30th Anniversary

(Nathan M Rose) 9/27/2016 11:19 PM EDT
I am Connor MacLeod of the Clan MacLeod. I was born in 1518 in the village of Glenfinnan on the shores of Loch Shiel. And I am immortal. — With that phrase uttered in 1986, a cult classic was born that would spawn several sequel movies and a television show.That film, Highlander, is now celebrating its 30th Anniversary.&nb... Read More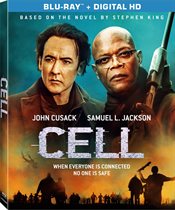 Cell

(Allison Skornick-Rose) 9/27/2016 11:06 AM EDT
As a commentary on today's world where most of us are in a zombie like state staring at our electronic devices instead of interacting with those around us, Cell is a meaningful look at what we as a society have become. As a movie based on a Stephen King Novel of the same name, it is a horrible mess that makes little sense. It's ... Read More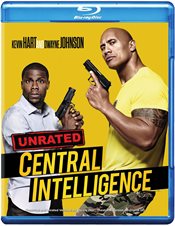 Central Intelligence

(Allison Hazlett-Rose) 9/27/2016 10:12 AM EDT
What happens when you peak in High School and it all goes downhill 20 years later? What happens when you were the geek in High School and now you've peaked 20 years later? For Calvin (Kevin Hart; Ride Along) and Bob (Dwayne Johnson; Furious 7) that is exactly what happened in this year's Central Intelligence.Bob was the fat kid at... Read More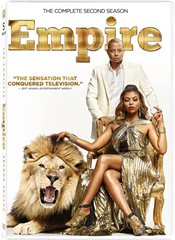 Empire: The Complete Second Season

(Allison Hazlett-Rose) 9/26/2016 5:27 PM EDT
You know rap music has finally hit mainstream when it gets its own prime time soap opera. Empire premiered on FOX in 2015 and immediately became a success garnering Golden Globe and Emmy Nominations. Season Two was just as intense at the original, with drama in every one of the eighteen episodes in the season. I wasn't sure how long... Read More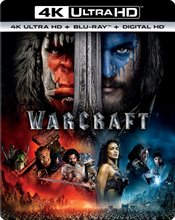 Warcraft

(Nathan M Rose) 9/26/2016 11:10 AM EDT
Since the 90s, gamers all around the world have fallen in love with the World of Warcraft. Its fan base has reached such fevered levels that there are conventions for the series and people have even been married in the game itself. For years, Warcraft's legion of loyal (some may say fanatical) fans have been clamoring for a theatrical vision of... Read More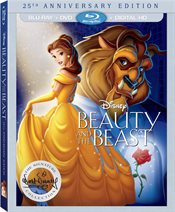 Beauty and the Beast: 25th Anniversary Edition

(Allison Hazlett-Rose) 9/23/2016 1:53 PM EDT
It's hard to believe it's been twenty-five years since Beauty and the Beast came to theaters. With its romantic story and beautiful music, it is what we think of as "Classic Disney" and even these many years later, it still holds up. It's no wonder there is a live action version set for next year. But, until then, ... Read More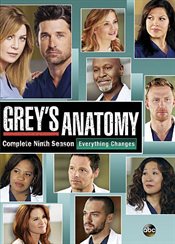 Grey's Anatomy - What Will Season 13 Bring Us?

(Jennifer Broderick) 9/22/2016 9:53 PM EDT
Creator Shonda Rimes has some big surprises for us in Grey's Anatomy Season 13. At the end of Season 12, Alex Karev (Justin Chambers; The Wedding Planner) had just beat up one of the interns because Karev thought he was trying to assault his girlfriend. With both of the doctors landing in the hos... Read More