Chris
The 100 (2014)
Ninety-seven years ago, nuclear Armageddon decimated planet Earth, destroying civilization. The only survivors were the 400 inhabitants of 12 international space stations that were in orbit at the time....
11.22.63 (2016)
Hulu Original series 11.22.63 is a thriller in which high school English teacher Jake Epping (James Franco) travels back in time to prevent the assassination of President John F. Kennedy — but his mission...
12 Monkeys (1996)
Traveling back in time isn't simple, as James Cole (Bruce Willis) learns the hard way. Imprisoned in the 2030s, James is recruited for a mission that will send him back to the 1990s. Once there, he's...
12 Strong (2018)
Chris Hemsworth ("Thor," "The Avengers" films) and Oscar nominee Michael Shannon ("Revolutionary Road," "Nocturnal Animals") star in "12 Strong,"...
13 Reasons Why (2017)
The late Hannah Baker explains why she committed suicide to her high school peers through a collection of cassette tapes she left behind.
2 Fast 2 Furious (2003)
The adrenaline-fueled thrill ride that began with The Fast and the Furious takes an explosive new turn in 2 Fast 2 Furious! It's the nitro-fueled answer to the question: how fast do you like it?Now...
21 Jump Street (2012)
Schmidt and Jenko are more than ready to leave their adolescent problems behind. Joining the police force and the secret Jump Street unit, they use their youthful appearances to go undercover in a local...
22 Jump Street (2014)
After making their way through high school (twice), big changes are in store for officers Schmidt (Jonah Hill) and Jenko (Channing Tatum) when they go deep undercover at a local college. But when Jenko...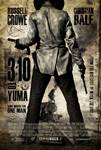 3:10 to Yuma (2007)
Outlaw Ben Wade (Russell Crowe) terrorizes 1800s Arizona, especially the Southern Railroad, until he is finally captured. Wade must be brought to trial, so Dan Evans (Christian Bale), the owner of a drought-stricken...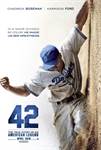 42 (2013)
Warner Bros. Pictures and Legendary Pictures are teaming up with director Brian Helgeland for "42," the powerful story of Jackie Robinson, the legendary baseball player who broke Major League Baseball's...