Guy Pearce

Bedtime Stories (2008)

Be the first to check-in

Hotel handyman Skeeter Bronson (Adam Sandler) gets an unexpected surprise when he discovers that the tall tales he's been telling his niece and nephew are somehow coming true. Hoping to take advantage of the mysterious phenomenon, Skeeter spins o...


The Count of Monte Cristo (2002)

Don't Be Afraid of The Dark (2011)

Iron Man 3 (2013)

10454 Fans

Marvel Studios' "Iron Man 3" pits brash-but-brilliant industrialist Tony Stark/Iron Man against an enemy whose reach knows no bounds. When Stark finds his personal world destroyed at his enemy's hands, he embarks on a harrowing...


The King's Speech (2010)

Be the first to check-in

After the death of his father King George V (Michael Gambon) and the scandalous abdication of Prince Edward VII's (Guy Pearce), Bertie (Colin Firth) who has suffered from a debilitating speech impediment all his life, is suddenly crowned King Geo...


L.A. Confidential (1997)

Lockout (2012)

40 Fans

A man is wrongly convicted of conspiracy to commit espionage against the U.S. He's offered his freedom if he can rescue the president's daughter from an outer space prison taken over by violent inmates....


Mary Queen of Scots (2018)

32 Fans

"Mary Queen of Scots" explores the turbulent life of the charismatic Mary Stuart (Ronan). Queen of France at 16 and widowed at 18, Mary defies pressure to remarry. Instead, she returns to her native Scotland to reclaim her rightful throne...


Memento (2001)

3 Fans

An insurance investigator (Guy Pearce) loses his short-term memory when he sustains a head injury during his wife's murder. He can now remember things only through notes, photographs, or writing them on his body. As he tries to track down his wif...


Prometheus (2012)

205 Fans

Ridley Scott, director of "Alien" and "Blade Runner," returns to the genre he helped define. With PROMETHEUS, he creates a groundbreaking mythology, in which a team of explorers discover a clue to the origins of mankind on Earth,...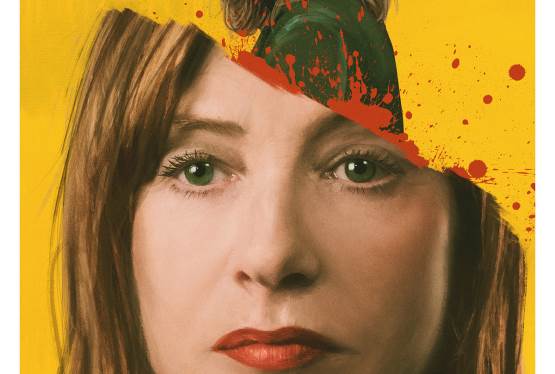 Greta
WAS: $19.99
NOW: $9.99