Colin Farrell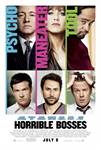 Horrible Bosses (2011)
Nick (Jason Bateman), Dale (Charlie Day) and Kurt (Jason Sudeikis) are workers who would like nothing better than to grind their oppressive employers into the dirt. Quitting their jobs is not an option,...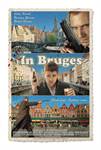 In Bruges (2008)
This darkly comic suspense thriller from Academy Award-winning writer/director Martin McDonagh tells the story of hit men Ray and Ken (Colin Farrell and Brendan Gleeson). After a botched job in London,...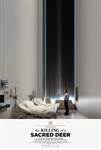 The Killing of a Sacred Deer (2017)
Steven (Colin Farrell), an eminent cardiothoracic surgeon is married to Anna (Nicole Kidman), a respected ophthalmologist. They are well off and live a happy and healthy family life with their two children,...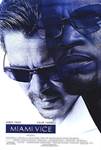 Miami Vice (2006)
Ricardo Tubbs (Jamie Foxx) is urbane and dead smart. He lives with Bronx-born Intel analyst Trudy (Naomie Harris), as they work undercover transporting drug loads into South Florida to identify a group...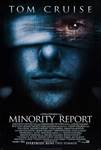 Minority Report (2002)
Based on a short story by the late Philip K. Dick, this science fiction-thriller reflects the writer's familiar preoccupation with themes of concealed identity and mind control. Tom Cruise stars as...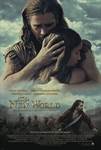 The New World (2006)
"The New World" is an epic adventure set amid the encounter of European and Native American cultures during the founding of the Jamestown Settlement in 1607. Inspired by the legend of John Smith...
Phone Booth (2003)
Stuart Shepard (Colin Farrell) is a somewhat sleazy publicist who uses an outdoor phone booth to call his girlfriend because his wife keeps tabs on his cell phone bills. But when Stu answers the phone...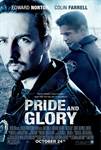 Pride and Glory (2008)
A saga centered on a multi-generational family of New York City Police officers. The family's moral codes are tested when Ray Tierney (Edward Norton), investigates a case that reveals an incendiary...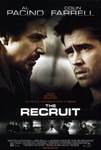 The Recruit (2003)
Of all the CIA operatives-in-training, James Clayton (Colin Farrell) is the one young star agency veteran Walter Burke (Al Pacino) most wants to recruit. But James is far from grateful for the opportunity,...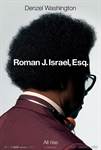 Roman J. Israel, Esq. (2017)
Roman J. Israel, Esq. is set in the underbelly of the overburdened Los Angeles criminal court system. Denzel Washington stars as a driven, idealistic defense attorney whose life is upended when his mentor,...