Search Results For George Clooney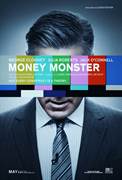 Money Monster (2016)
In the taut and tense thriller Money Monster, Lee Gates (George Clooney) is a bombastic TV personality whose popular financial network show has made him the money wiz of Wall Street. But after he...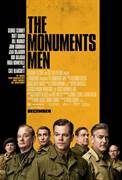 The Monuments Men (2014)
Based on the true story of the greatest treasure hunt in history, The Monuments Men is a dramatic thriller focusing on an unlikely World War II platoon, tasked by FDR with going into Germany to rescue...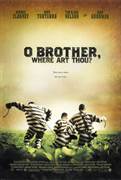 O Brother Where Art Thou (2001)
Ulysses Everett McGill (George Clooney) is a garrulous, silver-tongued, pettycriminal, having some difficulty adjusting to the regimentation of life as a man sentenced to a term of hard labor in...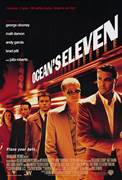 Ocean's Eleven (2001)
Dapper Danny Ocean (GEORGE CLOONEY) is a man of action. Less than 24 hours into his parole from a New Jersey penitentiary, the wry, charismatic thief is already rolling out his next plan. Following...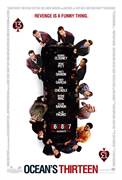 Ocean's Thirteen (2007)
Danny Ocean (George Clooney) and the gang would have only one reason to pull off their most ambitious and riskiest casino heist - to defend one of their own. Ruthless casino owner Willy Bank (Al...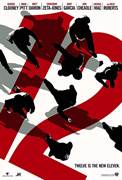 Ocean's Twelve (2004)
It's been three years since Danny Ocean (GEORGE CLOONEY) and his crew -- fronted by detail man Rusty Ryan (BRAD PITT), up-and-coming pickpocket Linus Caldwell (MATT DAMON), explosives expert...
Out of Sight (1998)
Meet Jack Foley (George Clooney), a smooth criminal who bends the law and is determined to make one last heist. Karen Sisco (Jennifer Lopez) is a federal marshal who chooses all the right moves … and...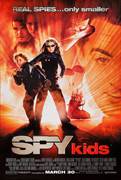 Spy Kids (2001)
When their parents, super-spies Gregorio and Ingrid Cortez (Banderas and Gugino) are called back into service to save the world and are suddenly nabbed by the enemy, it is up to their kids, Carmen and...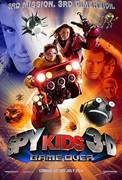 Spy Kids 3D: Game Over (2003)
The Spy Kids are back again! This time, their trademark action is combined with the very latest digital technology to deliver a motion picture event that pushes family fun to the next level! Secret...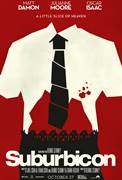 Suburbicon (2017)
Suburbicon is a peaceful, idyllic suburban community with affordable homes and manicured lawns…the perfect place to raise a family, and in the summer of 1959, the Lodge family is doing just...