Josh Duhamel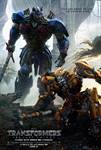 Transformers: The Last Knight (2017)
The Last Knight shatters the core myths of the Transformers franchise, and redefines what it means to be a hero. Humans and Transformers are at war, Optimus Prime is gone. The key to saving our future...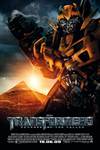 Transformers: Revenge of the Fallen (2009)
Transformers: Revenge of the Fallen is an upcoming science fiction/action film due for release on June 24, 2009. It is the sequel to 2007's Transformers, which was the first live action Transformers...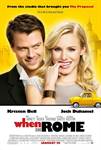 When in Rome (2010)
An ambitious young New Yorker (Kristen Bell), disillusioned with romance, takes a whirlwind trip to Rome where she defiantly plucks magic coins from a "foolish" fountain of love, inexplicably...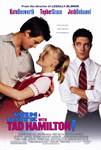 Win a Date with Tad Hamilton! (2004)
In "Win a Date With Tad Hamilton!," Kate Bosworth stars as Rosalee Futch, a grocery clerk living in rural West Virginia. But even a small-town girl can have big dreams, and Rosalee's is to...