Transformers: Revenge of the Fallen (2009)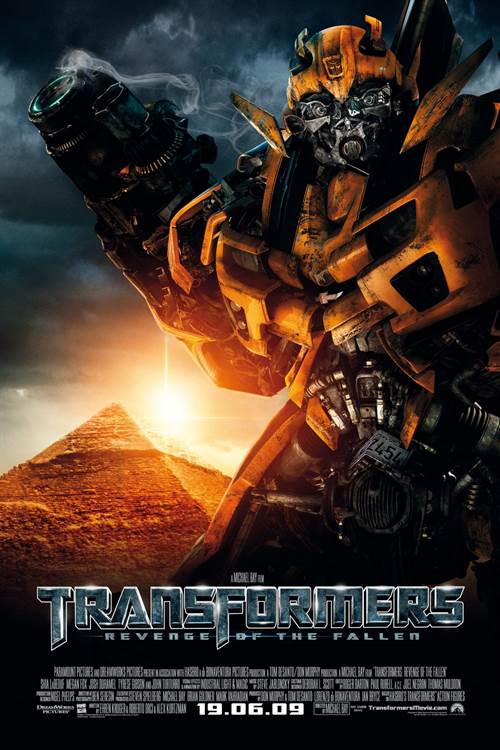 | | |
| --- | --- |
| Director: | |
| Writers: | |
| Cast: | |
| Released: | Wednesday, June 24, 2009 |
| Length: | 150 minutes |
| Studio: | Paramount Pictures |
| Genre: | Sci-Fi/Fantasy, Action/Adventure |
| Rating: | Some material may be inappropriate for children under 13. |
Transformers: Revenge of the Fallen Synopsis
Transformers: Revenge of the Fallen is an upcoming science fiction/action film due for release on June 24, 2009. It is the sequel to 2007's Transformers, which was the first live action Transformers film. Michael Bay and Steven Spielberg return respectively as director and executive producer, while Shia LaBeouf reprises the role of Sam Witwicky, the human caught in the war between Autobots and Decepticons. The film introduces many more robots and the scope has been expanded to numerous countries, the most important of which is Egypt.

Purchase DVD/Blu-ray/4K UHD physical copy of Transformers: Revenge of the Fallen today at Amazon.com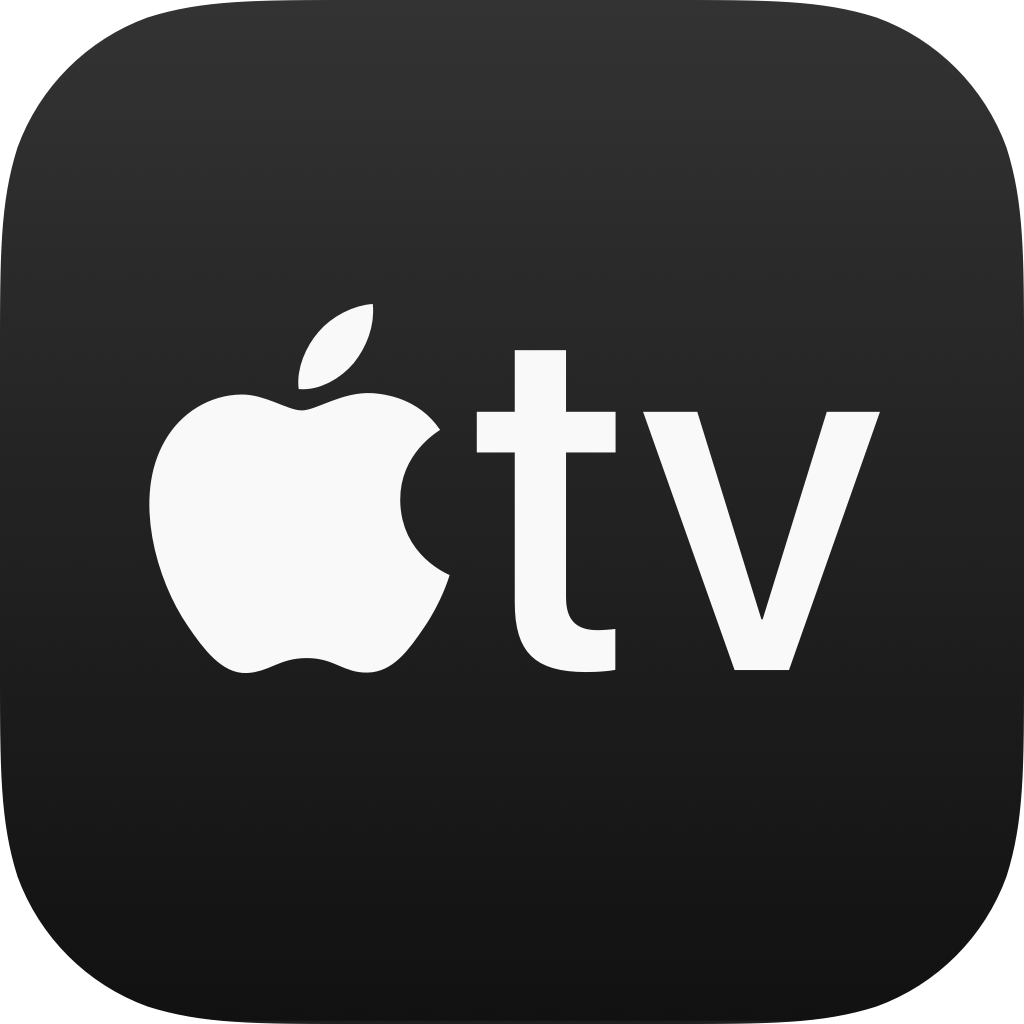 Stream Transformers: Revenge of the Fallen in Digital HD/4K from the AppleTV store.
Transformers: Revenge of the Fallen images are © Paramount Pictures. All Rights Reserved.
Win Bumblebee on 4k UHD!
4/1/2019 1:38 AM EST
Have you enjoyed all of the Transformer movies that have come out in the past several years?  Is Bumblebee your favorite character? Then this is the contest for you. FlickDirect, in conjunction with Paramount Pictures, wants to give one lucky winner the chance to own BUMBLEBEE for themselves as they celebrate the release of the DVD, Blu-ray 4K Combo pack on April 5, 2019.To enter follow the 4 simp...
More>>
Transformers 7 Taken Out of Paramount's 2019 Lineup
5/24/2018 2:18 PM EST
Paramount has decided to take Transformers 7 out of its 2019 lineup. The film was originally scheduled to debut on June 28, 2019. That date will now see the release of Tiffany Haddish's comedy "Limited Partners".The studio will still be releasing the Transformers spinoff Bumblebee on December 21 of this year.Haddish is coming off the success of last year's "Girls Trip" and we can see her next in "...
More>>
Principal Photography Begins on Bumblebee
7/31/2017 3:59 PM EST
Paramount Pictures has announced that they have begun principal photography on "Bumblebee", which is being directed by Travis Knight."Bumblebee" takes place in 1987, where we find the bot hiding out in a junkyard in a small Californian beach town. Charlie (Hailee Steinfeld), on the cusp of turning 18 and trying to find her place in the world, discovers Bumblebee, battle-scarred and broken.  When C...
More>>
Travis Knight to Helm Bumblebee Standalone Film
3/2/2017 9:21 PM EST
Transformers was a hugely popular franchise, both in the 80s and now, and one of its star characters will be getting a spinoff film. Bumblebee will be the focus of the spinoff, and Travis Knight has been chosen to helm the project.Knight directed the Oscar-nominated stop-motion animated film, Kubo And The Two Strings. He is also the president and CEO of Laika, his animation house, based out of Por...
More>>
Michael Bay Discusses Tranformers: The Last Knight on His Website
2/3/2017 10:32 AM EST
Michael Bay has taken to his official site to discuss the upcoming film, Transformers: The Last Knight, and what the franchise has meant to him.  He spoke about the mythology of this film, and how this release is "bittersweet". The Last Knight trailer was released back in December, and now, with the plot synopsis released by Paramount, we see that this could very well the last film of the franchis...
More>>
Josh Duhamel Confirms Return to Transformers
5/18/2016 1:03 PM EST
Josh Duhamel, who starred in the first three Transformer films, will be returning to the franchise.  The actor tweeted out the following:"Lieutenant Colonel Lennox reporting for duty. Let's do this. #transformers"Duhamel, who portrayed Lt. Col. Lennox, skipped the last film, Age of Extinction, but will be back for the upcoming "Transformers: The Last Knight".The franchise will be releasing their f...
More>>
Michael Bay Confirms His Return for Transformers 5
1/5/2016 9:50 AM EST
It has been confirmed by Michael Bay, himself, that he will be returning to direct Transformers 5.  Bay made the announcement while doing promotion for his upcoming film, "13 Hours".It is also expected that Mark Wahlberg will be returning to franchise, as well as Lorenzo di Bonaventura, who will be producing. While plot details for the newest installment aren't released yet, it is said that Wahlbe...
More>>
Michael Bay Will Stay On for Fifth Transformer Film
7/1/2014 3:49 PM EST
It has been reported that Michael Bay will be directing the next installment of the Transformers franchise, "Transformers 5".Bay has agreed to come back on board, but under one condition - he wants to make a "smaller" film first.  This means that the film will most likely not be released in 2016.  Ben Kendrick, producer for the film, said in a statement, "I think it's one of those classic things w...
More>>
Next Transformers Film Could Feature Dinobots
5/22/2013 1:54 PM EST
There are rumors swirling around about the possibility of the Dinobots making an appearance in the next "Transformers" film.Supposedly, the villain Lockdown will be in the film and is said to own a ship full of decommissioned Transformers including the Dinobots.  It is said that Optimus Prime and Bumblebee will use the Dinobots  Grimlock and a Pterandon to ride into Hong Kong.Filming beings next m...
More>>
New Casting Revealed for Transformers 4
1/8/2013 4:05 PM EST
"Transformers" director, Michael Bay, has just announced new casting for the upcoming fourth film in the franchise via his website.Bay wrote, "I just hired a great new actor for Transformers 4 to star against Mark Wahlberg. Jack Reynor, he is an Irish kid that came to America with 30 bucks in his pocket. Pretty ballsy. Seriously who does that? Anyway I spotted him in a great little Irish movie Wha...
More>>
Mark Wahlberg to Star in Transformers 4
11/9/2012 11:34 AM EST
In somewhat shocking news, Michael Bay has announced that Mark Wahlberg will be starring in the upcoming "Transformers 4" film. "Mark is awesome. We had a blast working on Pain And Gain and I'm so fired up to be back working with him. An actor of his caliber is the perfect guy to re-invigorate the franchise and carry on the Transformers' legacy,"  said Bay via his website. The film will be produce...
More>>
Mark Wahlberg Wanted for Upcoming Transformers Film
10/24/2012 4:08 PM EST
It is rumored that Michael Bay is interested in Mark Wahlberg for the leading man role in the fourth movie of the "Transformers" franchise, although the director has taken to his personal website to try and quell this, his statement can be found here.Bay himself has been on record stating that this is most likely his final "Transformers" movie, though this one may be different from the others, as ...
More>>
Transformers: Revenge of the Fallen Theatrical Review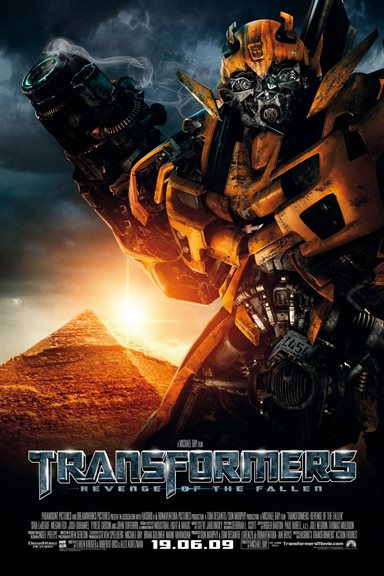 "It is easy to shoot an art movie in a winery in the South of France. But people have no idea how hard it is to create something like Transformers. They (the critics) review me before they have even seen the movie."
-- Michael Bay
The real question is, "What was Michael Bay thinking"? Did he sincerely believe that the scene where Shia LaBeouf's movie parents, finally, on an apocalyptic desert battle field "learn to let their boy grow up" -- a plot arced telegraphed so blatantly from the movie's opening, leave-for-college-scene that you couldn't miss it --would be powerful just because there was swelling music and slow-mo scenes? Did he similarly
really think
that setting up Shia and Megan Fox's "will the two teen-lovers manage to finally say 'I love you'" question be powerful when it is answered late in the movie as cardiac resuscitation fails on a wounded Shia?
What I mean is did Michael Bay think the movie actually had heart because Frankenstien's Monster had touched in some scenes that sort of looked like they "had heart"? Or did he just figure that that stuff should be in there and the real draw was giant battling robots? I'm going to go with the latter:
Transformers: Revenge of The Fallen
has clearly spent most of its time, energy, and budget on giant battling robots.
Although to be fair, there are three separate stories packed into its ungainly 150 minutes. There is the human-interest/heart story: Sam Witwicky (Shia, the go-to guy for young action heroes) is leaving for college. He just wants a normal life and to be faithful for his not-leaving-for-college super-hot girlfriend (Megan Fox, who allegedly had to gain weight to improve her figure with a "cake diet").
Will his parents "learn to let go"? Will he rise to his potential destiny as a friend of the auto-bots? Will the two teenagers get the guts to tell each other "I love you"? Chances are you (a) already know, and (b) paid ten dollars to see robots fight it out and so do not much care. If those two are correct then
Transformers: Revenge of The Fallen
will not disappoint you.
Secondly, there is the robot battle story. This story involves robots with code-names that turn into various product-placement vehicles who fight each other. They are CGI spectacular and often have some fairly pointed stereotypes in terms of their language and behavior. While they "look good", they are also incredibly confusing to try to figure out and the less colorful bad-guy robots (Deceptions) are sometimes hard to tell apart. But so what?
Finally there is the military story line: Michael Bay does the army-guys first-rate. The hardware gleams, the spec-op soldiers look sufficiently serious; there is even a moment where President Obama is moved to a "safe location". He does a first-rate job with getting the look and feel right (there is the obligatory Predator drone take-off scene), and it made me wish we had just gotten 150 minutes of robots and army guys and left off the awkward humor, the unconvincing heart-stuff, and the unnecessary stereotypes.
But, alas, Bay didn't.
Transformers: Revenge of The Fallen
is both too long and too uneven to be considered any kind of stellar achievement (unless, um, you count second-largest opening day gross ever: which
is
an achievement and guarantees a sequel). I found the movie too long, too obvious, too visually complex, and too shallow. It certainly is a spectacle, and well, it
is
a movie about giant robots that transform into cars -- but I am just wondering if maybe there was some way to really wring a crisp powerful story out of that rather than putting all of the time and effort into rendering.
Side note
: Shia LaBeouf hurt his hand in a real-life car crash leading to a write-in scene in the movie where he (mildly) injures his hand and then spends lots of time with a bandage on it. I wondered about that; the injured hand made no dramatic sense, and I just scratched my head thinking -- "people survive giant explosion assaults and death, but all this main character gets is his hand injured and suddenly it
sticks
!?"
-- Marco Chacon
Read More Transformers: Revenge of the Fallen Reviews
For more reviews please visit our film/television review section.
SPONSORED LINKS