Transformers: Dark of the Moon (2011)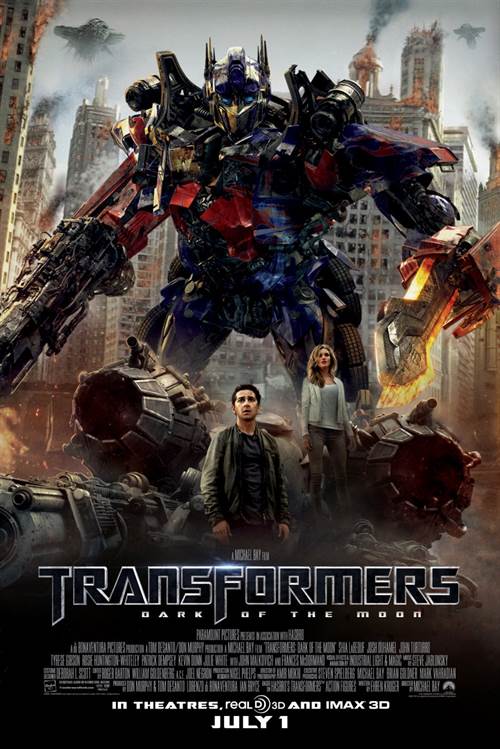 | | |
| --- | --- |
| Director: | |
| Writers: | |
| Cast: | |
| Released: | Wednesday, June 29, 2011 |
| Length: | 157 minutes |
| Studio: | Paramount Pictures |
| Genre: | Sci-Fi/Fantasy, Action/Adventure |
| Rating: | Some material may be inappropriate for children under 13. |
Transformers: Dark of the Moon Synopsis
Shia LaBeouf returns as Sam Witwicky in the third installment of Michael Bay's trilogy about the giant robots that will be either Earth's salvation or destruction. This time, Sam squares off against Shockwave, leader of the evil Decepticons. Sam also has a new girlfriend (Rosie Huntington-Whiteley) but can't focus on love when the space race between the United States and Russia heats up with interference from Shockwave and his minions.

Purchase DVD/Blu-ray/4K UHD physical copy of Transformers: Dark of the Moon today at Amazon.com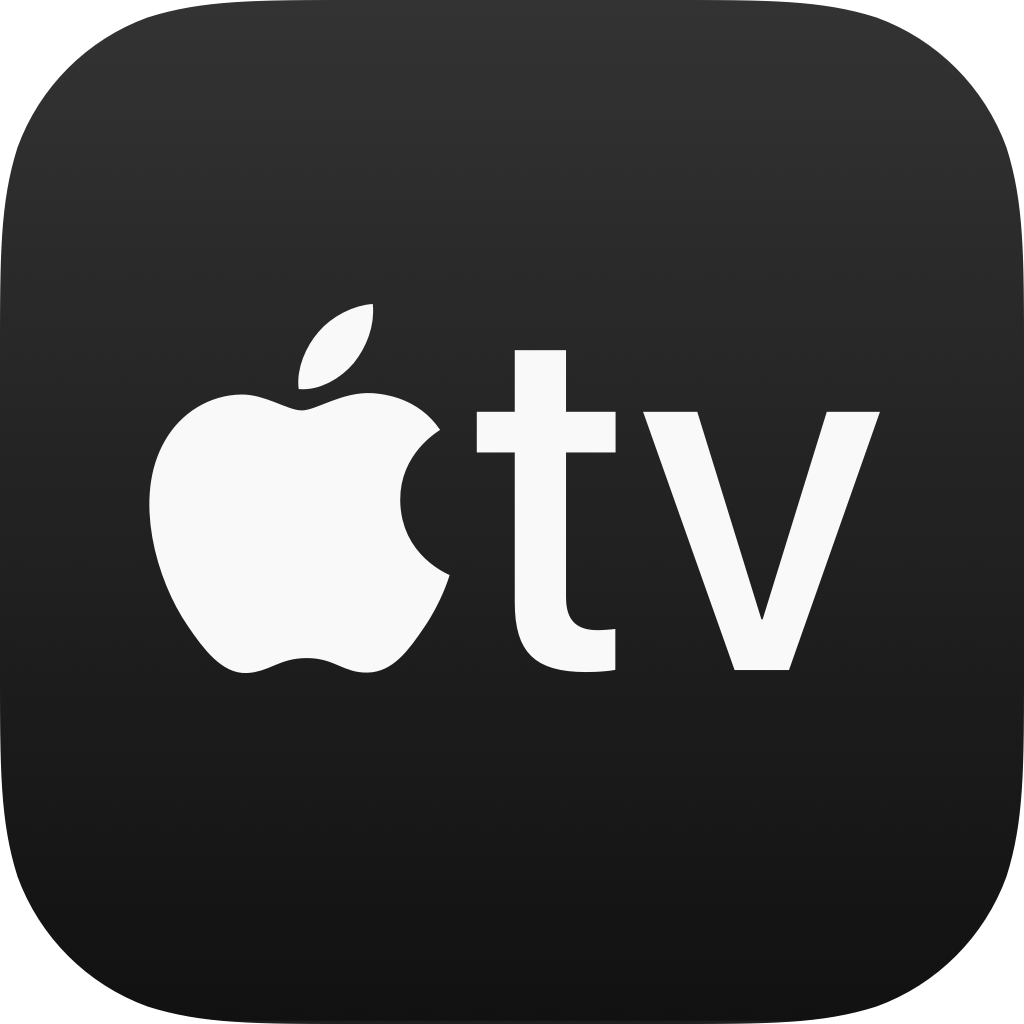 Stream Transformers: Dark of the Moon in Digital HD/4K from the AppleTV store.
Listen to the Transformers: Dark of the Moon soundtrack on Apple Music.
Transformers: Dark of the Moon images are © Paramount Pictures. All Rights Reserved.
Win Bumblebee on 4k UHD!
4/1/2019 1:38 AM EST
Have you enjoyed all of the Transformer movies that have come out in the past several years?  Is Bumblebee your favorite character? Then this is the contest for you. FlickDirect, in conjunction with Paramount Pictures, wants to give one lucky winner the chance to own BUMBLEBEE for themselves as they celebrate the release of the DVD, Blu-ray 4K Combo pack on April 5, 2019.To enter follow the 4 simp...
More>>
Transformers 7 Taken Out of Paramount's 2019 Lineup
5/24/2018 2:18 PM EST
Paramount has decided to take Transformers 7 out of its 2019 lineup. The film was originally scheduled to debut on June 28, 2019. That date will now see the release of Tiffany Haddish's comedy "Limited Partners".The studio will still be releasing the Transformers spinoff Bumblebee on December 21 of this year.Haddish is coming off the success of last year's "Girls Trip" and we can see her next in "...
More>>
Principal Photography Begins on Bumblebee
7/31/2017 3:59 PM EST
Paramount Pictures has announced that they have begun principal photography on "Bumblebee", which is being directed by Travis Knight."Bumblebee" takes place in 1987, where we find the bot hiding out in a junkyard in a small Californian beach town. Charlie (Hailee Steinfeld), on the cusp of turning 18 and trying to find her place in the world, discovers Bumblebee, battle-scarred and broken.  When C...
More>>
Travis Knight to Helm Bumblebee Standalone Film
3/2/2017 9:21 PM EST
Transformers was a hugely popular franchise, both in the 80s and now, and one of its star characters will be getting a spinoff film. Bumblebee will be the focus of the spinoff, and Travis Knight has been chosen to helm the project.Knight directed the Oscar-nominated stop-motion animated film, Kubo And The Two Strings. He is also the president and CEO of Laika, his animation house, based out of Por...
More>>
Michael Bay Discusses Tranformers: The Last Knight on His Website
2/3/2017 10:32 AM EST
Michael Bay has taken to his official site to discuss the upcoming film, Transformers: The Last Knight, and what the franchise has meant to him.  He spoke about the mythology of this film, and how this release is "bittersweet". The Last Knight trailer was released back in December, and now, with the plot synopsis released by Paramount, we see that this could very well the last film of the franchis...
More>>
Josh Duhamel Confirms Return to Transformers
5/18/2016 1:03 PM EST
Josh Duhamel, who starred in the first three Transformer films, will be returning to the franchise.  The actor tweeted out the following:"Lieutenant Colonel Lennox reporting for duty. Let's do this. #transformers"Duhamel, who portrayed Lt. Col. Lennox, skipped the last film, Age of Extinction, but will be back for the upcoming "Transformers: The Last Knight".The franchise will be releasing their f...
More>>
Michael Bay Confirms His Return for Transformers 5
1/5/2016 9:50 AM EST
It has been confirmed by Michael Bay, himself, that he will be returning to direct Transformers 5.  Bay made the announcement while doing promotion for his upcoming film, "13 Hours".It is also expected that Mark Wahlberg will be returning to franchise, as well as Lorenzo di Bonaventura, who will be producing. While plot details for the newest installment aren't released yet, it is said that Wahlbe...
More>>
Michael Bay Will Stay On for Fifth Transformer Film
7/1/2014 3:49 PM EST
It has been reported that Michael Bay will be directing the next installment of the Transformers franchise, "Transformers 5".Bay has agreed to come back on board, but under one condition - he wants to make a "smaller" film first.  This means that the film will most likely not be released in 2016.  Ben Kendrick, producer for the film, said in a statement, "I think it's one of those classic things w...
More>>
Next Transformers Film Could Feature Dinobots
5/22/2013 1:54 PM EST
There are rumors swirling around about the possibility of the Dinobots making an appearance in the next "Transformers" film.Supposedly, the villain Lockdown will be in the film and is said to own a ship full of decommissioned Transformers including the Dinobots.  It is said that Optimus Prime and Bumblebee will use the Dinobots  Grimlock and a Pterandon to ride into Hong Kong.Filming beings next m...
More>>
New Casting Revealed for Transformers 4
1/8/2013 4:05 PM EST
"Transformers" director, Michael Bay, has just announced new casting for the upcoming fourth film in the franchise via his website.Bay wrote, "I just hired a great new actor for Transformers 4 to star against Mark Wahlberg. Jack Reynor, he is an Irish kid that came to America with 30 bucks in his pocket. Pretty ballsy. Seriously who does that? Anyway I spotted him in a great little Irish movie Wha...
More>>
Mark Wahlberg to Star in Transformers 4
11/9/2012 11:34 AM EST
In somewhat shocking news, Michael Bay has announced that Mark Wahlberg will be starring in the upcoming "Transformers 4" film. "Mark is awesome. We had a blast working on Pain And Gain and I'm so fired up to be back working with him. An actor of his caliber is the perfect guy to re-invigorate the franchise and carry on the Transformers' legacy,"  said Bay via his website. The film will be produce...
More>>
Mark Wahlberg Wanted for Upcoming Transformers Film
10/24/2012 4:08 PM EST
It is rumored that Michael Bay is interested in Mark Wahlberg for the leading man role in the fourth movie of the "Transformers" franchise, although the director has taken to his personal website to try and quell this, his statement can be found here.Bay himself has been on record stating that this is most likely his final "Transformers" movie, though this one may be different from the others, as ...
More>>
Transformers: Dark of the Moon Blu-ray Review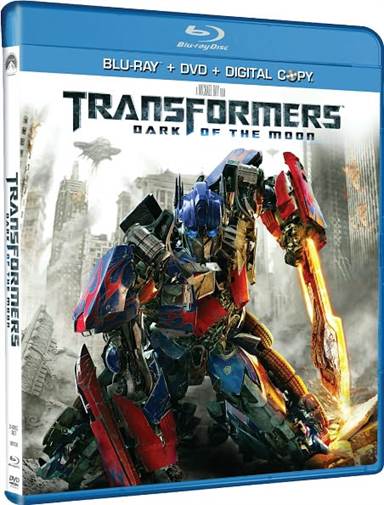 Backin 2009 I gave the last Transformers film,
Transformers 2: Revenge of the Fallen
, a D, and for good reason. Normally sequels continue to get worse, but occasionally you'll get improvement. In the case of Transformers, it was much easier to get better than worse. Set a few years after the
Revenge of the Fallen
, Sam Witwicky is out of college, has a new girlfriend, and can't get a job because even though the entire planet knows about the robot aliens, he can't discuss the details of what he did to help. Meanwhile, "surprise!", a new twist is added that was never discussed before: that the Moon race was actually a race to get to a UFO that crashed there, not that far from the Sea of Tranquility.
The general overall story was a refreshing improvement, with a few notable exceptions. Several elements, however, were not needed. Sam's parents are back but unlike the last movie, are not essential to any part of the story moving forward. Sam's new girlfriend, Carly, played by Rosie Huntington-Whiteley, is a key link between Sam and a surprise human antagonist. Some interactions between Sam and Carly end up being pointless and involve turns in their attitudes that are unexplained, but it is much better than the last movie that seemed to make Sam's romantic relationship more important than it needed to be. Other than that, there are occasional little items that are included in the movie that aren't relavant to plot development and can be a little distracting. However those distractions aren't enough to bring the rest of the movie down and on the whole the movie advances at a "old-time" pace - they take the time to set the story up before bringing in the non-stop action.
The cinematography is excellent, switching between the traditional action-movie-follow-the-car-chase shots, to the proper use of the first person shooter view during a few scenes. They keep the panning just slow enough so you can follow what is going on, making for an exciting movie.
Shia LaBeouf seems to have finally fit into his role. I could feel Sam's frustration for not being able to get a job after saving the planet twice - mostly because he was forbidden from discussing the details of it with people. But when he drops his guard, it didn't seem quite right at the time. Rosie Huntington-Whiteley did an acceptable job as Carly, Sam's love interest, considering the script. I didn't quite feel the chemistry between Sam and Carly all of the time, and Carly comes out of left field for one scene that doesn't make any sense in relationship to her behaviour during the rest of the movie - perhaps a scene of hers was cut from the film that would explain it. But her chemistry with Patrick Dempsey, who plays Dylan, her boss, was much better. It was refreshing to see Patrick Dempsey play a slightly different role than the ones he normally plays, but he falls flat when you really look at it - I think he should continue to explore these kind of roles but he does need to improve on how he plays those kind of characters.
Now the Blu-Ray release falls into an interesting category. Yes, the picture is crisp and sharp, but because they did film it in a larger format for the theatrical release, even the Blu-Ray on an HDTV is letterboxed, which was distracting and actually caused problems for my player and TV when it tried to autoadjust to eliminate them. The sound however was amazing and does envelop you, especially during the action scenes. But the Blu-Ray release was complete barebones – no special features at all, even though some of the price is redeemed by being a full combo pack. Apparently the 3D version of this film will be released soon, as my copy did include a $10 off coupon on said "limited edition" release, which will hopefully contain special features.
Read More Transformers: Dark of the Moon Reviews
For more reviews please visit our film/television review section.
SPONSORED LINKS