Nicolas Cage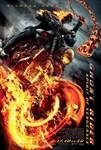 Ghost Rider Spirit of Vengeance (2012)
While hiding out in Eastern Europe, Johnny Blaze (Nicolas Cage) must once again become the Ghost Rider when members of a secret church sect hire him to save a boy from Satan.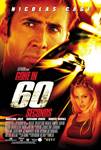 Gone in 60 Seconds (2000)
Randall "Memphis" Raines long ago abandoned his life of crime, but after an ominous visit from an old friend, he finds he has no choice but to return to what he does best - stealing cars - in order to...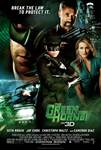 The Green Hornet (2011)
"The Green Hornet" made his debut on January 31, 1936 on WXYZ Detroit, the creation of the station's George W. Trendle and Fran Striker, who also created the Lone Ranger. The series, which...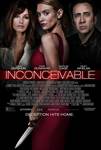 Inconceivable (2017)
This gripping tale of blood ties and dark passions reunites stars Nicolas Cage and Gina Gershon for the first time since FACE/OFF. Hoping to return to work as a doctor, Angela (Gershon) befriends young...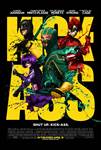 Kick-Ass (2010)
KICK-ASS tells the story of average teenager Dave Lizewski (Aaron Johnson), a comic-book fanboy who decides to take his obsession as inspiration to become a real-life superhero. As any good superhero would,...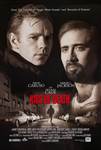 Kiss of Death (1995)
After his time in prison, Jimmy Kilmartin (David Caruso) keeps his head down and provides for his wife and kids, until his cousin Ronnie (Michael Rapaport) ropes him into a large-scale car heist that goes...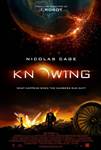 Knowing (2009)
Academy Award Winner Nicolas Cage (National Treasure: Book of Secrets, Leaving Las Vegas) stars in KNOWING, a gripping action-thriller of global proportions about a professor who stumbles on terrifying...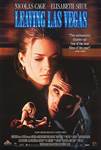 Leaving Las Vegas (1995)
Ben Sanderson (Cage) is a hopeless alcoholic who goes to Vegas to drink himself to death, which is where he meets Sera (Shue), a lonely hooker who loves him enough not to stop him. Definitely as depressing...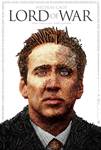 Lord of War (2005)
Oscar® winner Nicolas Cage stars in this action-packed tale of a notorious arms dealer who supplied weapons to ruthless dictators and successfully outran the law for nearly twenty years. Yuri Orlov...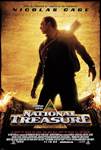 National Treasure (2004)
A secret from our nation's past will lead to the greatest adventure in history.Producer Jerry Bruckheimer ("Pirates of the Caribbean,""The Rock," and "Armageddon")...