Robert De Niro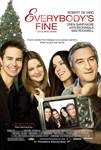 Everybody's Fine (2009)
Centers around a widowed man who, realizing that his wife was his only real connection with his children sets off on a cross-country Greyhound busride from New York to Las Vegas to reunite with each of...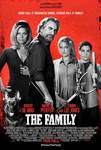 The Family (2013)
A mafia boss and his family are relocated to a sleepy town in France under the witness protection program after snitching on the mob. Despite the best efforts of Agent Stansfield (Tommy Lee Jones) to keep...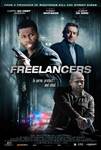 Freelancers (2012)
The son of a slain NYPD officer joins the force, where he falls in with his father's former partner and a team of rogue "Gotham cops." His new boss, Sarcone (De Niro), will see if he...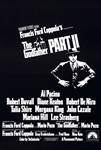 The Godfather: Part II (1974)
This brilliant companion piece to the original The Godfather continues the saga of two generations of successive power within the Corleone family. Coppola tells two stories in Part II: the roots and rise...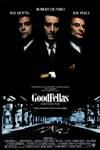 Goodfellas (1990)
When Martin Scorsese, one of the world's most skillful and respected directors, reunited with two-time Oscar-winner Robert De Niro in GoodFellas, the result was one of the most powerful films of the year....
Grudge Match (2013)
Pittsburgh boxers Billy "The Kid" McDonnen (Robert De Niro) and Henry "Razor" Sharp (Sylvester Stallone) shared a fierce rivalry back in the 1980s. Each had scored a victory in two matches, but on the...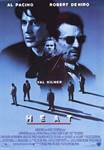 Heat (1995)
Hunters and their prey--Neil and his professional criminal crew hunt to score big money targets (banks, vaults, armored cars) and are, in turn, hunted by Captain Vincent Hanna and his team of cops in the...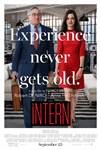 The Intern (2015)
In "The Intern," Ben Whittaker (Robert De Niro) is a 70-year-old widower who has discovered that retirement isn't all it's cracked up to be. Seizing an opportunity to get back in...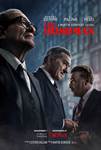 The Irishman (2019)
Robert De Niro, Al Pacino and Joe Pesci star in Martin Scorsese's THE IRISHMAN, an epic saga of organized crime in post-war America told through the eyes of World War II veteran Frank Sheeran, a hustler,...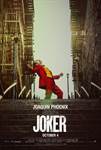 Joker (2019)
"Joker" centers around the iconic arch nemesis and is an original, standalone story not seen before on the big screen. Phillips' exploration of Arthur Fleck (Phoenix), a man disregarded by society, is...