Steve Buscemi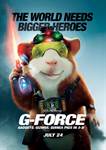 G-Force (2009)
Producer Jerry Bruckheimer brings his first 3D film to the big screen with G-FORCE, a comedy adventure about the latest evolution of a covert government program to train animals to work in espionage. Armed...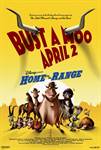 Home On The Range (2004)
A family farm inhabited by a widow (Dench), her young daughter, and various sundry farm animals. The widow owes $1,000 mortgage on the farm and has no way to pay for it, and the cows get wind of the trouble....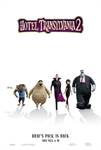 Hotel Transylvania 2 (2015)
Genndy Tartakovsky's Hotel Transylvania 2 from Sony Pictures Animation, Drac's pack is back for an all-new monster comedy adventure! Everything seems to be changing for the better at Hotel Transylvania......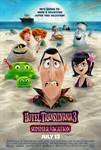 Hotel Transylvania 3: Summer Vacation (2018)
In Sony Pictures Animation's Hotel Transylvania 3: Summer Vacation, join our favorite monster family as they embark on a vacation on a luxury monster cruise ship so Drac can take a summer vacation from...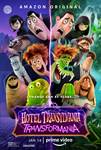 Hotel Transylvania: Transformania (2022)
Drac and the Pack are back, like you've never seen them before in Hotel Transylvania: Transformania. Reunite with your favorite monsters for an all-new adventure that presents Drac (Brian Hull) with his...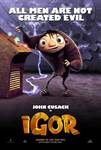 Igor (2008)
John Cusack leads an all-star voice cast featuring Jay Leno, Molly Shannon, John Cleese, Jeremy Piven, Steve Buscemi, and Jennifer Coolidge in this computer-animated comedy about a gifted scientist who...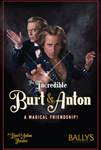 The Incredible Burt Wonderstone (2013)
Burt Wonderstone (Carell) and Anton Lovecraft (Buscemi) are a successful magic act in Las Vegas. Their partnership comes to an end when Anton is injured by Burt during their hotbox trick, and Anton moves...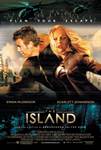 The Island (2005)
Michael Bay ( "Armageddon," "Pearl Harbor") directs the futuristic action thriller "The Island," starring Ewan McGregor ("Star Wars: Episodes I, II & III," "Moulin Rouge!") and Scarlett Johansson ("Lost...
The King of Staten Island (2020)
Over his storied career, Judd Apatow has elevated a series of promising young comedy talents to their first major big-screen performance, including Steve Carell, Seth Rogen, Jonah Hill, Jason Segel, Kristen...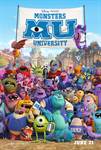 Monsters University (2013)
Mike Wazowski and James P. Sullivan are an inseparable pair, but that wasn't always the case. From the moment these two mismatched monsters met they couldn't stand each other. "Monsters...