eddie murphy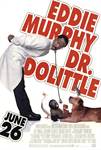 Dr. Dolittle (1998)
Successful physician and devoted family man John Dolittle (Eddie Murphy) seems to have the world by the tail, until a long-suppressed talent he possessed as a child - the ability to communicate with animals...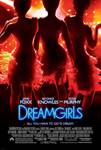 Dreamgirls (2006)
Director Bill Condon brings his creative vision to life in this Director's Extended Edition! Experience the big screen adaptation of Tom Eyen's Tony award-winning Broadway musical in a tale...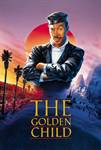 The Golden Child (1986)
As 'The Chosen One', Murphy's on a madcap mission to save The Golden Child, a youth with mystical powers who's been abducted by an evil cult. He battles a band of super-nasties, scrambles through a booby-trapped...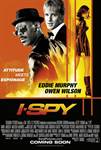 I Spy (2002)
Superstar Eddie Murphy (The Nutty Professor) teams up with Owen Wilson (Zoolander, Behind Enemy Lines) for a hilarious, action-packed thrill ride. Famke Janssen (X-Men, GoldenEye) also stars as an ultra-sexy...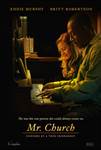 Mr. Church (2016)
Mr. Church tells the story of a unique friendship that develops when a little girl and her dying mother retain the services of a talented cook – Henry Joseph Church. What begins as a six-month arrangement...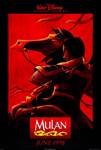 Mulan (1998)
Based on an ancient Chinese poem, the legend of Mulan beautifully unfolds in Disney's 36th animated classic! Full of daring adventure, hilarious characters and inspiring music, this new edition celebrates...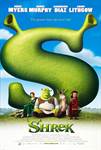 Shrek (2001)
Set in a strange, colorful land populated by fairy tale characters, SHREK is a hilarious comedy that will win over audiences of children and adults alike. Shrek (voiced by Mike Myers) is a fearsome green...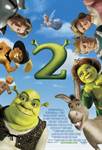 Shrek 2 (2004)
The natural order of fairy tales is interrupted in the sequel to the Academy Award-winning blockbuster "Shrek." "Shrek 2" sends Shrek, Donkey and Princess Fiona on a whirlwind of new adventures with more...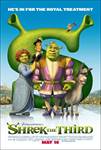 Shrek The Third (2007)
When Shrek married Fiona, the last thing he had in mind was becoming the next King. But when Shrek's father-in-law, King Harold, suddenly croaks, that is exactly what he faces. Unless Shrek (with the help...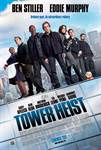 Tower Heist (2011)
Queens native Josh Kovacs (Ben Stiller) has managed one of the most luxurious and well-secured residences in New York City for more than a decade. Under his watchful eye, nothing goes undetected. In the...