c.s. lee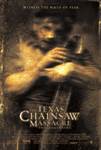 Texas Chainsaw Massacre: The Beginning (2006)
The origins of the legendary horror character Leatherface will finally be revealed in the Texas Chainsaw Massacre: The Beginning. The film, which is set years before the original Texas Chainsaw Massacre...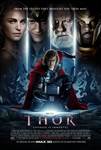 Thor (2011)
As the son of Odin (Anthony Hopkins), the king of the Norse gods, Thor (Chris Hemsworth) is soon to inherit the throne of Asgard from his aging father. However, on the day that he is to be crowned, Thor...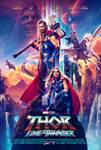 Thor: Love and Thunder (2022)
Thor: Love and Thunder finds Thor (Chris Hemsworth) on a journey unlike anything he's ever faced – a quest for inner peace. But his retirement is interrupted by a galactic killer known as Gorr the God...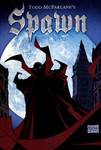 Todd McFarlane's Spawn (1997)
There is a war going on between heaven and hell. Earth is the battlefield. Human souls are the prize. On the front lines, where good and evil collide, is a soldier in search of his past and his future: Spawn....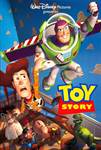 Toy Story (1995)
The art of animation goes to infinity and beyond as Walt Disney Pictures and Pixar Animation Studios, a Northern California-based pioneer in computer graphics, join creative forces on the infinitely entertaining...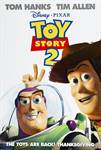 Toy Story 2 (1999)
Toys will be toys - except when their owners aren't around - and now the gang from Andy's room is all wound up and ready to play once again in Toy Story 2, the exciting all-new sequel to the landmark...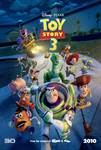 Toy Story 3 (2010)
They're toys, they talk—at least when people aren't around—and they're back...celebrating the return of the "Toy Story" franchise—in Disney Digital 3-D™ this...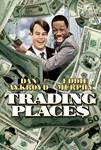 Trading Places (1983)
The fun begins when the rich and greedy Duke Brothers (Don Ameche and Ralph Bellamy) wager a bet over whether born loser Valentine (Eddie Murphy) could become as successful as the priggish Winthorpe (Dan...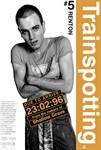 Trainspotting (1996)
From the director of SLUMDOG MILLIONAIRE…the motion picture sensation that wowed critics and audiences nationwide, TRAINSPOTTING delivers a wild mix of rebellious action and wicked humor! It's the story...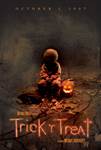 Trick 'r Treat (2009)
It is said that Halloween is the night when the dead rise to walk among us and other unspeakable things roam free. The rituals of All Hallows Eve were devised to protect us from their evil mischief, and...