Samuel L Jackson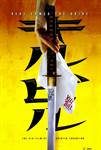 Kill Bill Vol 1 (2003)
A recently retired master assassin, The Bride (played by Thurman) is gunned down on her wedding day by Bill (David Carradine of the 1970s American TV series Kung Fu), her onetime boss and lover. She wakes...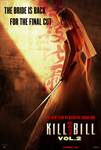 Kill Bill Vol 2 (2004)
After dispensing with former colleagues O-Ren Ishii (LUCY LIU) and Vernita Green (VIVICA A. FOX) in KILL BILL VOL. 1, the Bride (Uma Thurman) resumes her quest for justice in the series' second installment,...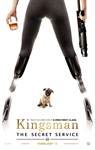 Kingsman: The Secret Service (2015)
Based upon the acclaimed comic book and directed by Matthew Vaughn (Kick Ass, X-Men First Class), Kingsman: The Secret Service tells the story of a super-secret spy organization that recruits an unrefined...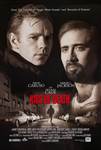 Kiss of Death (1995)
After his time in prison, Jimmy Kilmartin (David Caruso) keeps his head down and provides for his wife and kids, until his cousin Ronnie (Michael Rapaport) ropes him into a large-scale car heist that goes...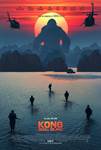 Kong: Skull Island (2017)
When a scientific expedition to an uncharted island awakens titanic forces of nature, a mission of discovery becomes an explosive war between monster and man. Tom Hiddleston, Samuel L. Jackson, Brie Larson,...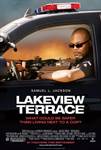 Lakeview Terrace (2008)
A young couple (Patrick Wilson and Kerry Washington) has just moved into their California dream home when they become the target of their next-door neighbor, who disapproves of their interracial relationship....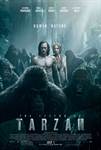 The Legend of Tarzan (2016)
It has been years since the man once known as Tarzan (Skarsgård) left the jungles of Africa behind for a gentrified life as John Clayton III, Lord Greystoke, with his beloved wife, Jane (Robbie)...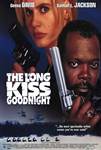 The Long Kiss Goodnight (1996)
Packed with energy, drama, humor and suspense, New Line Cinema kisses traditional action films goodbye in The Long Kiss Goodnight, a non-stop thriller starring Geena Davis and Samuel L. Jackson, and directed...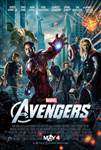 Marvel's The Avengers (2012)
The Super Hero team-up of a lifetime, featuring iconic Marvel Super Heroes Iron Man, The Incredible Hulk, Thor, Captain America, Hawkeye and Black Widow. When an unexpected enemy emerges that threatens... The Marvels (2023)
No synopsis is available.Download the Movie Hype App to be alerted when it is.