Jurassic Park (1993)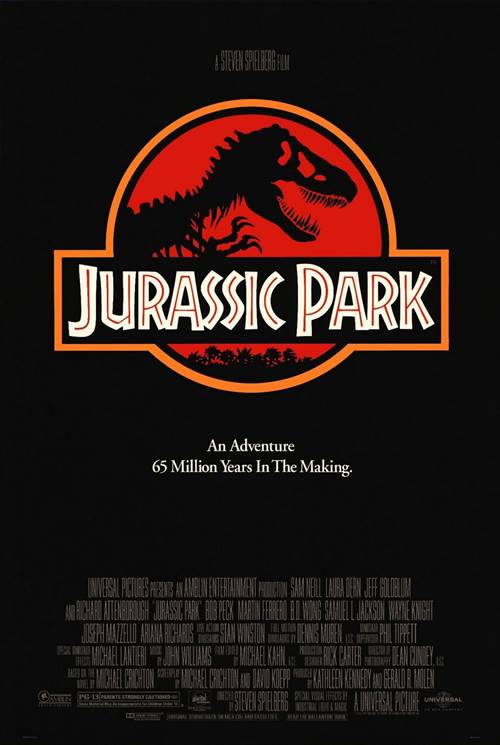 | | |
| --- | --- |
| Director: | |
| Writers: | |
| Cast: | |
| Released: | Friday, June 11, 1993 |
| Length: | 127 minutes |
| Studio: | Universal Pictures |
| Genre: | Sci-Fi/Fantasy, Action/Adventure |
| Rating: | Some material may be inappropriate for children under 13. |
Jurassic Park Synopsis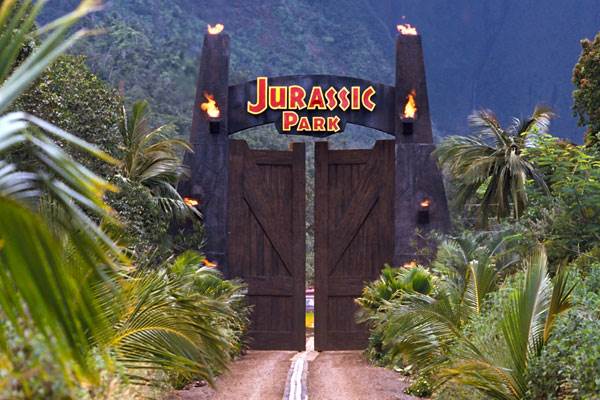 Millionaire John Hammond launches a dinosaur theme-park...with real dinosaurs that he has cloned from DNA found encased in fossils.

Hammond asks two dinosaur experts and a select group of observers to take a trial-run through the park as it is "fine-tuned" before its grand opening. A hurricane and an unscrupulous engineer throw the park into disarray as the dinosaurs rebel against their captors and destroy the park and terrorizing the guests.

Purchase DVD/Blu-ray/4K UHD physical copy of Jurassic Park today at Amazon.com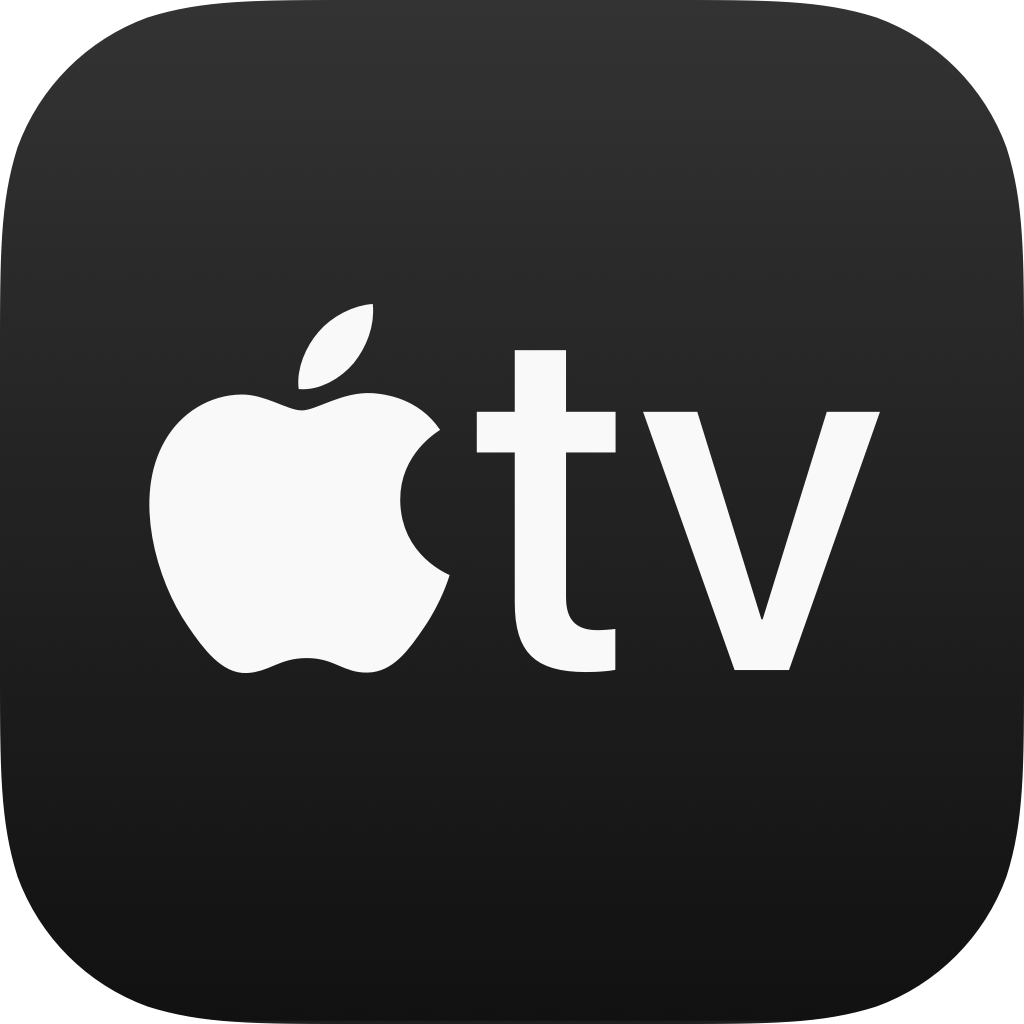 Stream Jurassic Park in Digital HD/4K from the AppleTV store.
Listen to the Jurassic Park soundtrack on Apple Music.
Jurassic Park images are © Universal Pictures. All Rights Reserved.
See an Advance Screening of JURASSIC WORLD DOMINION in Florida
5/20/2022 1:33 PM EST
Almost thirty years ago audiences were treated to a movie that changed how we saw the animal kingdom.  The Jurassic Park trilogy was so popular that in 2015 Universal Pictures gave the series a reboot with Jurassic World.  Next month it all comes to a dramatic end when JURASSIC WORLD DOMINION hits theaters on June 10, 2022. Universal Pictures, in conjunction with FlickDirect, would like to offer s...
More>>
The Making of Jurassic World VelociCoaster Now Available on Peacock
12/2/2021 3:21 PM EST
The Jurassic World VelociCoaster, Universal Orlando's most ambitious roller coaster, has been a huge success for the theme park, and now, fans can get a behind-the-scenes look at its creation with the debut of "The Making of Jurassic World VelociCoaster". The special is streaming now exclusively on Peacock and is narrated by TV personality and Universal theme park fan, Mario Lopez. The special pro...
More>>
The Universal Orlando Resort's VelociCoaster Lives Up To Its Fer...
6/13/2021 8:27 PM EST
Medically trained writer Michael Crichton (Westworld) wrote a novel in 1990 called Jurassic Park about experimentation with genetic engineering.  Billionaire John Hammond (Richard Attenborough; Miracle on 34th Street) created an amusement park with real-life dinosaurs using fossil DNA.  The book and subsequent movie became so successful that Crichton wrote a sequel, and the movie turned into an en...
More>>
See Extended Preview of Jurassic World: Dominion Before F9
6/10/2021 2:56 PM EST
This summer, "F9" will be hitting theaters around the world, bringing us back into the universe of Dom Toretto. And, as if that wasn't enough excitement for one movie-going experience, Universal and Amblin Entertainment announced today that beginning June 25, every IMAX® screening of F9 will feature a Special Extended Preview of "Jurassic World: Dominion".The film stars Chris Pratt, Bryce Dallas H...
More>>
Details Revealed for Universal Orlando's Jurassic World VelociCo...
4/30/2021 2:23 PM EST
Universal Orlando Resort has released some details about their upcoming attraction "Jurassic World VelociCoaster", their most thrilling roller coaster yet. The ride will debut on June 10.Opening on June 10 at Universal's Islands of Adventure, Jurassic World VelociCoaster will become the ultimate coaster for thrill enthusiasts and the "must-ride" theme park experience of 2021. The original cast fro...
More>>
Jurassic World VelociCoaster to Open in Universal Orlando Resort...
4/6/2021 1:59 PM EST
Universal Orlando Resort has announced that Jurassic World VelociCoaster - Florida's fastest and tallest launch coaster, located at the Islands of Adventure theme park, will be opening on Thursday, June 10.VelociCoaster will transport guests into a dynamic environment inspired by the "Jurassic World" films, surrounded by intricately detailed rock work and lush landscaping, conveniently located nea...
More>>
Jurassic World: Dominion Production Halted for Two Weeks
10/7/2020 4:19 PM EST
Universal Pictures has decided to halt the production of "Jurassic World: Dominion" due to COVID-19 related issues. The pause will occur for two weeks.Earlier, a Universal spokesperson said, "Late last night, we were informed that the Jurassic World: Dominion production experienced a small amount of positive tests for COVID-19. Even though subsequent tests proved negative this morning, due to our ...
More>>
Jurassic World VelociCoaster Comes To The Universal Orlando Reso...
9/29/2020 9:46 AM EST
Universal Orlando Resort is known for some incredible rollercoasters that offer amazing thrills and unbelievable upside-down loops, twists, and turns.  From Hagrid's Magical Creatures Motorbike Adventure to The Incredible Hulk Coaster, guests are able to enjoy some heart-pounding, adrenaline-inducing good times.  Starting in Summer 2021, there will be even more to like when Jurassic World VelociCo...
More>>
Jurassic World Dominion to Resume Production on July 6
6/15/2020 10:46 AM EST
Things are slowly returning to normal during this pandemic, and many businesses are finally getting the chance to open nack up. This also includes show business. In March, the production of "Jurassic World: Dominion" was stopped because of COVID-19. Now, the film is set to begin production again on July 6. This will mark the U.K.'s first major film to shoot since the pandemic began.Production was ...
More>>
Dichen Lachman Joins Cast of Jurassic World 3
2/19/2020 2:54 PM EST
Dichen Lachman has signed on to join the cast of Jurassic World 3. Lachman starred as Jiaying on "Agents of S.H.I.E.L.D.", as well as Frankie in TNT's "Animal Kingdom". For "Jurassic World 3" She will be joining a cast that includes Chris Pratt, Bryce Dallas Howard, Mamoudou Athie, DeWanda Wise, Laura Dern, Sam Neill, and Jeff Goldblum. The entire Jurassic franchise, which spans almost 27 years, h...
More>>
Jeff Goldblum, Laura Dern, and Sam Neill Returning for Jurassic ...
9/25/2019 1:24 PM EST
Jeff Goldblum, Laura Dern, and Sam Neill will be returning to the "Jurassic Park" franchise. All three are set to reprise their roles for the upcoming "Jurassic World 3." Goldblum will return as Dr. Ian Malcolm, Dern as Dr. Ellie Sattler and Neill as Dr. Alan Grant. The film will also see the return of stars Chris Pratt as Owen Grady and Bryce Dallas Howard as Claire Dearing."Jurassic World 3" wil...
More>>
Win Complimentary Passes For Two To An Advance Screening of Univ...
6/5/2018 2:07 PM EST
Twenty five years ago the idea of an island full of dinosaurs thrilled audiences and set off a great movie franchise. Jurassic Park spawned two sequels as well a plethora of merchandising.  Three years ago that franchise got a reboot with Jurassic World and now the highly anticipated fifth film, JURASSIC WORLD: FALLEN KINGDOM is coming to theaters on June 22, 2018.FlickDirect, in conjunction with ...
More>>
Jurassic Park 25th Anniversary Collection 4K Review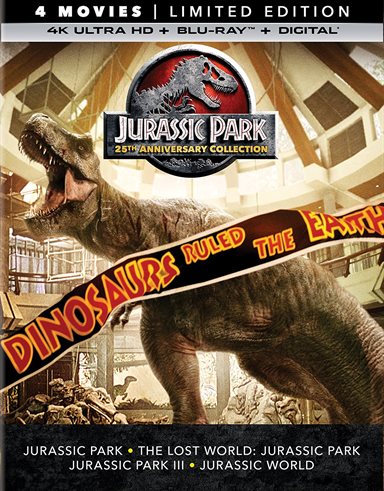 It is hard to believe that our love affair with dinosaurs was satisfied twenty-five years ago when Jurassic Park "roared" into movie theaters worldwide. The film became a phenomenon and sparked the imagination of scientists everywhere. Imagine being able to create dinosaurs from their own fossilized DNA. The film was so successful that it spawned two sequels and launched a highly successful, reimagined version – Jurassic World - that came out in 2015. As we anticipate the release of that film's sequel this summer, we are now treated to the first four movies on 4K UHD, Blu-ray, and Digital HD.
Of course, there is nothing like the original and that is certainly true here. In the first film, a group of scientists goes to an island owned by a businessman. Once there, they learn that he has been able to use DNA to bring dinosaurs back to life. In the second film, the dinosaur park is abandoned but scientists are there studying these creatures. Of course, there is an antagonist in the form of the wealthy businessman's evil nephew who plans to capture the dinosaurs and bring them to San Diego. Predictably, this plan is incredibly flawed and doesn't end well.
The third installment is the weakest of the bunch and is not based on Michael Creighton's novels. Here we get a group of individuals - both scientists and a divorced couple - who all go looking for the couple's missing son. The stars of this third one are most definitely the dinosaurs since the plot and CGI are weaker than the first two. Fourteen years later, we get to revisit this realm as Jurassic World shows the island functioning as an amusement park/zoo of sorts and stars Chris Pratt (Parks and Recreation) and Bryce Dallas Howard (The Help). Chapter five in the series is slated to open on June 22, 2018 (Universal Pictures and FlickDirect will be hosting a screening on June 19th, 2018).
The 2160p High Definition video transfer serves this series well. While not a huge difference from the original Blu-ray, there are some subtle details that can be enjoyed with the enhanced viewing platform. The original is the best of the first three as the CGI was done with more time and care than the latter two. Of course, Jurassic World is like comparing apples to oranges. Since it was filmed with the latest technologies the video quality is excellent and the special effects can be seen in sharp contrast.
The audio is slightly upgraded as well, to DTS:X (from DTS-HD Master audio 7.1). The now infamous roar in Jurassic Park is full and vibrates throughout your entire house, but the enhanced audio is most evident in Jurassic World. Again, the updated technology in filming makes for a truly immersive experience that envelopes the viewer and surrounds them with all manner of effects.
The combo pack comes with 8 discs (four 4K and four regular Blu-ray) along with a digital code for each film. Each movie has its own extras amassing over eight hours of footage. Much of the extras are previously released material and they include:
Jurassic Park
Return to Jurassic Park: Dawn of a New Era
Return to Jurassic Park: Making Prehistory
Return to Jurassic Park: The Next Step in Evolution
Archival Featurettes: The Making of Jurassic Park; Original Featurette on the Making of the Film; Steven Spielberg Directs Jurassic Park; and Hurricane in Kauai Featurette
Behind the Scenes: Early Pre-Production Meetings; Location Scouting; Phil Tippett Animatics: Raptors in the Kitchen; and Animatics: T-Rex Attack; ILM and Jurassic Park: Before and After the Visual
Jurassic Park: Making the Game
Theatrical Trailer
The Lost World: Jurassic Park
Deleted Scenes
Return to Jurassic Park: Finding The Lost World
Return to Jurassic Park: Something Survived
Archival Featurettes: The Making of The Lost World; Original Featurette on the Making of the Film; The Jurassic Park Phenomenon: A Discussion with Author Michael Crichton; and The Compie Dance Number.
Behind the Scenes: ILM & The Lost World: Before & After the Visual Effects; Production Archives; and Storyboards gallery.
Theatrical Trailer
Jurassic Park III
Visual Effects Feature Commentary
Return to Jurassic Park: The Third Adventure
Archival Featurettes: The Making of Jurassic Park III; The Dinosaurs of Jurassic Park III; The Special Effects of Jurassic Park III; The Industrial Light & Magic Press Reel; The Sounds of Jurassic Park III; The Art of Jurassic Park III; and Montana: Finding New.
Behind the Scenes: a Tour of Stan Winston Studio; Spinosaurus Attacks the Plane; The Lake; A Visit to ILM; Dinosaur Turntables; Storyboards to Final Feature Comparison; and Production Photographs.
The Theatrical Trailer
Jurassic World
Deleted Scenes
Chris and Colin Take on the World
Welcome to Jurassic World
Dinosaurs Roam Once Again
Jurassic World: All-Access Pass
Innovation Set Tour with Chris Pratt
Jurassic's Closest Shaves
While fans of the films will love this set, especially in 4K, I'm a little leery to recommend you run out and buy it since they are still filming new movies for the franchise. However, for the ones that have been released on home entertainment, these are the best quality you will get for now.
Grade: A-
-- Allison Rose
For more reviews please visit our film/television review section.
SPONSORED LINKS