Kong: Skull Island (2017)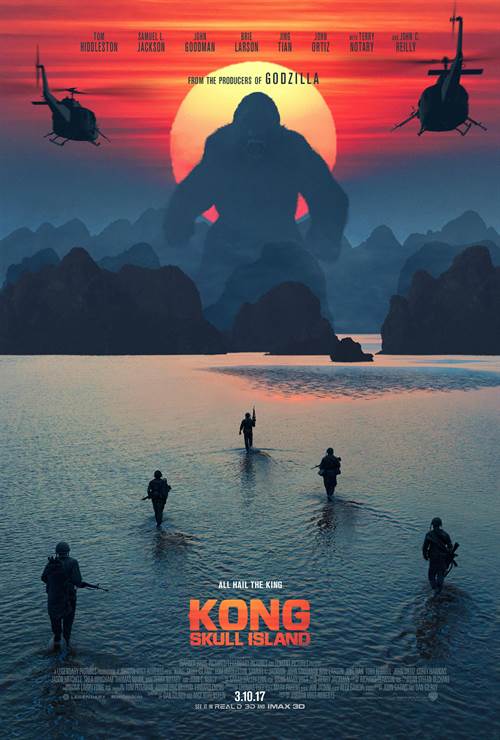 | | |
| --- | --- |
| Director: | |
| Writers: | |
| Cast: | |
| Released: | Friday, March 10, 2017 |
| Length: | 118 minutes |
| Studio: | Warner Bros. |
| Genre: | Sci-Fi/Fantasy, Action/Adventure |
| Rating: | Some material may be inappropriate for children under 13. |
This film contains a scene during or after the credits.
Synopsis
When a scientific expedition to an uncharted island awakens titanic forces of nature, a mission of discovery becomes an explosive war between monster and man. Tom Hiddleston, Samuel L. Jackson, Brie Larson, John Goodman and John C. Reilly star in a thrilling and original adventure that reveals the untold story of how Kong became King.

Purchase DVD/Blu-ray/4K UHD physical copy of Kong: Skull Island today at Amazon.com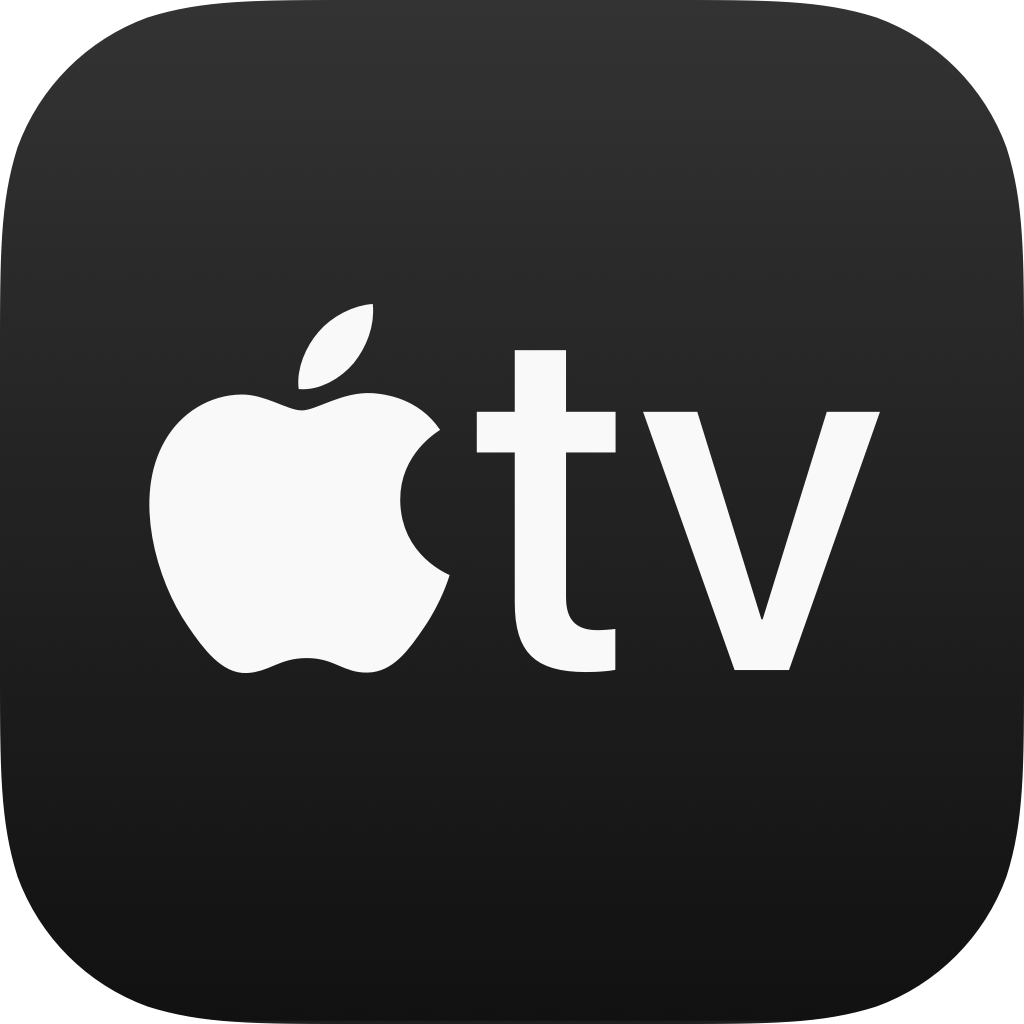 Download Kong: Skull Island in Digital HD/4K from the iTunes store.
Listen to the Kong: Skull Island soundtrack on Apple Music.
Kong: Skull Island images are © Warner Bros.. All Rights Reserved.
Universal Orlando Set to Open Skull Island: Reign of Kong
5/6/2015 11:33 AM EST
Universal Orlando has announced that they will be opening a new attraction at their Islands of Adventure park - "Skull Island: Reign of Kong".In this new area, guests will get to explore through jungles, and their ancient structures, as well as natives who aren't too friendly.  You will also encounter prehistoric creatures, wander though caves, and even see King Kong.The attraction, which will be ...
More>>
Kong: Skull Island 4K Review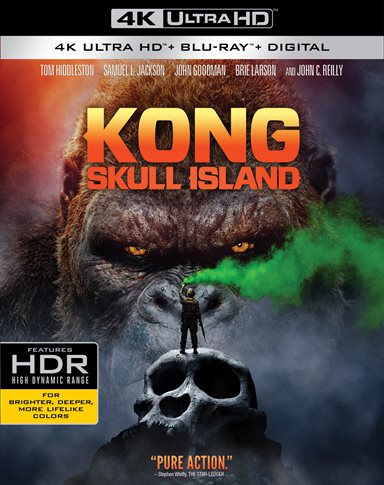 The legend of King Kong and Skull Island has a very long cinematic history. There have been numerous films since his debut in 1933 with audiences coming in droves to each incarnation of the giant primate. The latest version,
Kong: Skull Island
, is the second film in a new "monster universe" created by Warner Bros. pictures that started with Godzilla back in 2014.
"Oh, the times they are changing." It is 1973 and the Vietnam is ending. Taking advantage of new technology and the United States military Monarch's Bill Randa (John Goodman; Atomic Blonde) and geologist Houston Brooks (Corey Hawkins; 24 Legacy) commission the government and the Landsat corporation to help them map one of the last uncharted areas of the world - Skull Island. Accompanying them on the trip is United States Army Lieutenant Colonel, Preston Packard (Samuel L. Jackson; The Hitman's Bodyguard) and his unit, British Special Air Service Captain, James Conrad (Tom Hiddleston; Thor: Ragnarok), and war correspondent, Mason Weaver (Brie Larson; Room). However, none of them are prepared for what is waiting for them on Skull Island.
Jordan Vogt-Roberts (Metal Gear Solid) takes over the director chair for this sophomore film in the fledgling MUTU "monster universe". While Vogt-Roberts' history mostly lies with tv production this film has certainly put him on the cinematic map. His touches are evident through the entire film. It was his choice to change the time period of Kong: Skull Island to the Vietnam era which adds a certain stylish flair to the film that would have been lost with another director. Vogt-Roberts is also attributed with adding the "Apocalypse Now" feel to the film that opens up another dimension and makes it more than just another "monster film".
The assembled cast of characters in Kong: Skull Island are true assets to this popcorn movie. Where most "blockbuster films" would be comfortable providing audiences one-dimensional characters and rely solely on the special effects Kong: Skull Island goes a different route. Hiddleston's, Larson's, Goodman's, and castaway John C. Reilly's (Wreck-It Ralph) performances help ground the film in our world while Jackson's character's personal struggle with Kong echoes back to Captain Ahab and his "to-the-death" fight with the whale Moby Dick.
Special effects have come a long way from Kong's 1933 debut and Kong has never looked more realistic on the silver screen as he does now. Taking cues from its 1933 counterpart, gone is the ape like creature from the 2005 Peter Jackson King Kong, and it is replaced as with a more "god like" Kong that stands on two feet and towers over 100 feet tall. Him as well as the other creatures of Skull Island will have your jaw dropping many times throughout the film's 118 minute run time.
Kong: Skull Island is present in h.265 2160p with a 2.40:1 aspect ratio. The blacks are true and dark. The details on the 4K UHD disc are amazing. One can see every piece of fur on King Kong and all the beautiful textures of the rest of Skull Island and its inhabitants. Flesh tones are a little bright, but they stand out nicely in contrast to the lush jungle landscapes.
The audio is presented in Dolby Atmos and truly packs a punch. The dialog is crisp and clear and there is never an issue hearing the action over the special effects. The true strength of the audio mix, however, is the special effects track itself. All the sounds of Skull Island truly come alive on this audio mix. You can even hear the smaller cricket chirping ever so faintly in the mix. Kong itself is even more impressive as every roar of Kong reverberates throughout the entire room with the low frequencies attached to the audio.
As with most 4k UHD combo packs the special features of Kong: Skull Island are found on the Blu-ray disc of the set and this time around Warner Bros. spared no expense on the number of special features they included on the disc. Aside from a 4k UHD digital copy of the film the special features include:
Creating A King: Realizing An Icon - A look into the production of the film.
Creating A King: Summong A God - How King Kong was recreated by ILM for the film.
Monarch Files 2.0 - A detailed look into the archives of Monarch about Kong, Skull Island and hints of things to come.
Tom Hiddleston: The Intrepid Traveler - Tom Hiddleston is your guide as you are taken from location to location during the filming of Kong: Skull Island.
Through The Lens: Brie Larson's Photography - Actress Brie Larson didn't just pretend to be a photojournalist during the production of the film. She truly became one, and this featurette displayed her work – some of it breathtaking.
On Location: Vietnam - Featurette about filming on location in Vietnam showcasing areas and regions that have never been on film before.
Kong: Skull Island - Meet The Cast - A twelve-minute talk with the main cast of the film at the Apple Store in New York City.
Deleted scenes - About four minutes worth of scenes that never made it into the film for one reason or other. They are a nice assortment but really don't add too much to the story.
Kong: Skull Island is a very good sophomore entry for the MUTU "monster universe" that Warner Bros. is creating with these films. It succeeds as at giving its audience a fun thrill ride. The director's choice of making this film set in the 1970s was a good decision and adds to the overall enjoyment of the film. Hopefully, the upcoming Godzilla 2 and Godzilla vs King Kong will be as enjoyable as this entry was in the series.

Grade: A+
Read More Kong: Skull Island Reviews
For more reviews please visit our film/television review section.
When a scientific expedition to an uncharted island awakens titanic forces of nature, a mission of d...

When a scientific expedition to an uncharted island awakens titanic forces of nature, a mission of d...

When a scientific expedition to an uncharted island awakens titanic forces of nature, a mission of d...
Join FlickDirect's Austin Putnam as he reviews this week's big release, KONG: SKULL ISLAND!R...
SPONSORED LINKS