Che

Weekend at Bernie's (1989)

17 Fans

Brace yourself for "a hectic and fun Weekend" (Los Angeles Times) filled with mayhem misadventure and murder! Hilarious performances from Andrew McCarthy and Jonathan Silverman make this fatally funny comedy a "good old knockdown slaps...


Weird Science (1985)

24 Fans

Teen life is full of mysteries, but nothing is more hilarious or more fun than Weird Science, the out-of-this-world comedy that helped define a generation! Join two socially challenged computer whizzes (Anthony Michael Hall and Ilan Mitchell-Smith) a...


West Side Story (2020)

6 Fans

An adaptation of the original Broadway musical, WEST SIDE STORY explores young love and tensions between rival gangs the Jets and the Sharks on the streets of 1957 New York. The cast also includes Ansel Elgort (Tony); Rachel Zegler (Maria); Ana Isabe...


Westworld (2016)

1 Fan

'Westworld' is a dark odyssey about the dawn of artificial consciousness and the future of sin. The one-hour drama features actors Anthony Hopkins, Ed Harris, Evan Rachel Wood, James Marsden, Thandie Newton, Jeffrey Wright, Rodrigo Santo...


What Happens In Vegas (2008)

2 Fans

Two strangers awaken together to discover they've gotten married following a night of debauchery in Sin City, and one of them has won a huge jackpot after playing the other's quarter. The newlyweds devise ever-escalating schemes to undermine...


When The Bough Breaks (2016)

14 Fans

John and Laura Taylor (Morris Chestnut and Regina Hall) are a young, professional couple who desperately want a baby. After exhausting all other options, they finally hire Anna (Jaz Sinclair), the perfect woman to be their surrogate – but as sh...


Where'd You Go, Bernadette (2019)

6 Fans

Based on the runaway bestseller, WHERE'D YOU GO, BERNADETTE is an inspiring comedy about Bernadette Fox (Academy Award winner Cate Blanchett), a loving mom who becomes compelled to reconnect with her creative passions after years of sacri...


The Whistleblower (2011)

1 Fan

Based on a true story, Whistleblower chronicles the trials of a female cop from Nebraska who serves as a peacekeeper in post-war Bosnia and exposes a United Nations cover-up of a sex trafficking scandal.Kondracki and Ellis Kirwin wrote the film, whic...


Who Framed Roger Rabbit (1988)

43 Fans

It's 1947 Hollywood, and Eddie Valiant (Bob Hoskins), a down-on-his-luck detective, is hired to find proof that Marvin Acme, gag factory mogul and owner of Toontown, is playing hanky-panky with femme fatale Jessica Rabbit, wife of Maroon Cartoon...


Who Gets the Dog? (2016)

7 Fans

Alicia Silverstone and Ryan Kwanten star in this heartfelt romantic comedy about what happens when puppy love goes to the dogs. After six years of marriage, successful physician Olive (Silverstone) and her struggling ice hockey hubby Clay (Kwanten) d...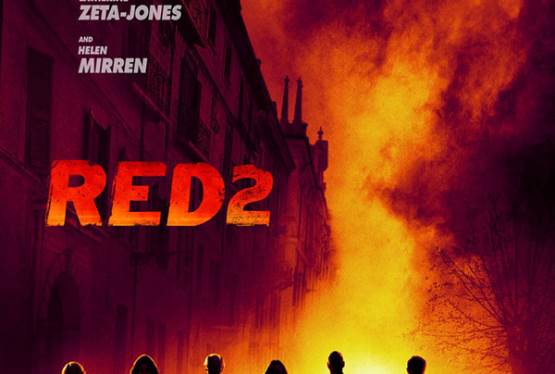 Red 2
WAS: $12.99
NOW: $6.99