Action/Adventure Films

Redemption (2013)
Reeling from a traumatic tour of duty in Afghanistan, Joey (Jason Statham), an ex-Special Forces soldier, returns to London to face another kind of war: life on the streets as a damaged, homeless veteran. In an attempt to rehabilitate himself, Joey a...


Rising Sun (1993)
In a world where whoever controls the technology controls the truth, and whoever controls the truth can win the war, Lieutenant Web Smith (Wesley Snipes) — a liaison officer with the LAPD — is called into investigate the murder of a young...


Robin Hood (2010)
A love triangle forms between the legendary do-gooder Robin Hood, his Maid Marian and the archer's arch nemesis, the Sheriff of Nottingham. Crowe stars as the Sheriff of Nottingham in a scenario that sees him more noble lawman than an evil kin...


Robin Hood (2018)
Robin of Loxley (Taron Egerton) a war-hardened Crusader and his Moorish commander (Jamie Foxx) mount an audacious revolt against the corrupt English crown in a thrilling action-adventure packed with gritty battlefield exploits, mind-blowing fight cho...


The Rock (1996)
Sean Connery and Nicolas Cage join forces to avert unspeakable carnage as The Rock explodes onto Blu-ray Disc! Co-starring Ed Harris, this spectacular! (NBC-TV) thrill ride will rock your world in this astonishing format. When a vengeful ex-general s...


The Rocketeer (1991)
The discovery of a top-secret jetpack hurls test pilot Cliff Secord into a daring adventure of mystery, suspense, and intrigue! Cliff encounters an assortment of ruthless villains, led by a Hollywood screen star who is a secret Nazi spy. With the hel...


RocknRolla (2008)
When a Russian mobster orchestrates a crooked land deal, millions of dollars are up for grabs, and all of London's criminal underworld wants in on the action. Everyone from a dangerous crime lord to a sexy accountant, a corrupt politician and...


Ronin (1997)
Six strangers, experts in munitions, surveillance and covert operations, meet in a musty warehouse in the heart of Paris. Field soldiers during the Cold War, some hold dark secrets that could topple governments. Sam (Robert De Niro), an American,...


Run All Night (2015)
From Warner Bros. Pictures comes the action thriller "Run All Night," starring Oscar nominee Liam Neeson ("Schindler's List," "Non-Stop"), Joel Kinnaman ("The Girl with the Dragon Tattoo"), Vin...


Run Lola Run (1999)
Berlin punkette Lola (Potente) receives a frantic phone call from her smalltime criminal boyfriend Manni (Bleibtreu). He's lost a bag of money he was delivering to his boss and has only 20 minutes to make good or he's history. Lola then sp...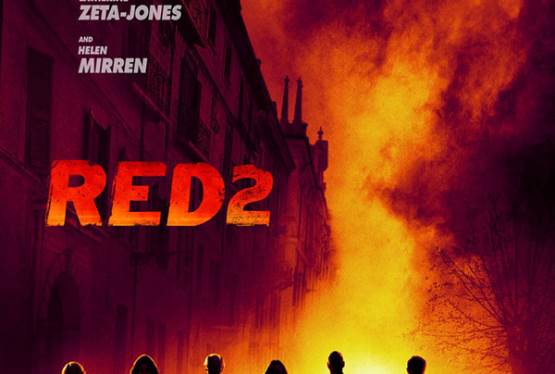 Red 2
WAS: $12.99
NOW: $9.99