Drama/Suspense Films

Darkest Hour (2017)

2 Fans

Academy Award® nominee Gary Oldman gives a "towering performance" (Richard Lawson, Vanity Fair) in acclaimed director Joe Wright's soaring drama Darkest Hour. As Hitler's forces storm across the European landscape and close in o...


Dead Poets Society (1989)

Deadfall (2012)

31 Fans

"Deadfall" follows siblings Addison (Eric Bana) and Liza (Olivia Wilde) who are on the run from a casino heist gone wrong. When a car accident leaves their wheel man and a state trooper dead, they split up and make a run for the Canadian...


Dear John (2010)

2 Fans

While on leave, U.S. soldier John Tyree (Channing Tatum) falls for Southern college student Savannah (Amanda Seyfried), whose ideals and heartfelt principles are at once attractive and unfamiliar. But their love is put on hold when terrorist attac...


The Debt (2011)

Defiance (2009)

1 Fan

The year is 1941 and the Jews of Eastern Europe are being massacred by the thousands. Managing to escape certain death, three brothers take refuge in the dense surrounding woods they have known since childhood. There they begin their desperate battle...


Deliverance (1972)

The Departed (2006)

1 Fan

To take down South Boston's Irish Mafia, the police send in one of their own to infiltrate the underworld, not realizing the syndicate has done likewise in director Martin Scorsese's crime thriller. While undercover cop Billy Costigan (Leo...


Destroyer (2018)

15 Fans

Destroyer follows the moral and existential odyssey of LAPD detective Erin Bell who, as a young cop, was placed undercover with a gang in the California desert with tragic results. When the leader of that gang re-emerges many years later, she must wo...


Detroit (2017)

61 Fans

From Kathryn Bigelow, the award-winning director of The Hurt Locker and Zero Dark Thirty, comes the gripping story of one of the most terrifying secrets in American history. John Boyega (Star Wars: The Force Awakens) plays a Detroit security guard ca...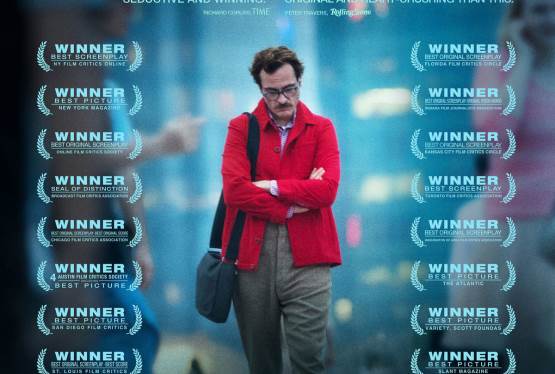 Her
WAS: $14.99
NOW: $12.99