Search Results For Ansel Elgort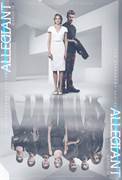 Allegiant (2016)
The third installment of the blockbuster Divergent series franchise, ALLEGIANT takes Tris [Shailene Woodley] and Four [Theo James] into a new world, far more dangerous than ever before.After the...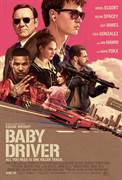 Baby Driver (2017)
A talented, young getaway driver (Ansel Elgort) relies on the beat of his personal soundtrack to be the best in the game. When he meets the girl of his dreams (Lily James), Baby sees a chance to ditch...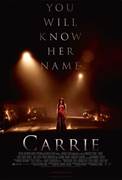 Carrie (2013)
High school can be tough for many teenagers, but for Carrie White (Chloë Grace Moretz), it's especially hellish. A shy and awkward teen being raised by a religious zealot (Julianne Moore), Carrie is...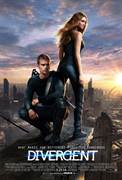 Divergent (2014)
Based on Veronica Roth's #1 New York Times best-selling novel, DIVERGENT is a gripping action thriller set in a futuristic world where society has been divided into five factions. As each person...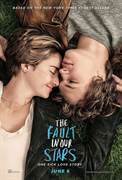 The Fault in Our Stars (2014)
Hazel and Gus are two extraordinary teenagers who share an acerbic wit, a disdain for the conventional, and a love that sweeps them – and us – on an unforgettable journey. Their relationship is all...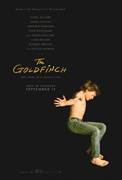 The Goldfinch (2019)
"The Goldfinch" is the film adaptation of Donna Tartt's globally acclaimed bestseller of the same name, which won the 2014 Pulitzer Prize for Fiction and spent more than 30 weeks on The...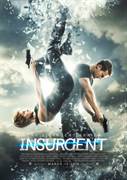 Insurgent (2015)
THE DIVERGENT SERIES: INSURGENT raises the stakes for Tris as she searches for allies and answers in the ruins of a futuristic Chicago. Tris (Woodley) and Four (James) are now fugitives on the run...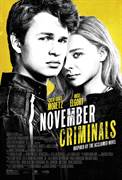 November Criminals (2017)
A pair of college bound friends find themselves falling for one another, but after the mysterious murder of their classmate, they must defy the authorities to uncover the truth.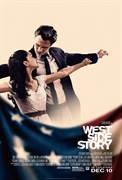 West Side Story (2021)
An adaptation of the original Broadway musical, WEST SIDE STORY explores young love and tensions between rival gangs the Jets and the Sharks on the streets of 1957 New York. The cast also includes...